Main — War — Russians transfer military equipment from Syria to the Black Sea region on merchant ships
War
Russians transfer military equipment from Syria to the Black Sea region on merchant ships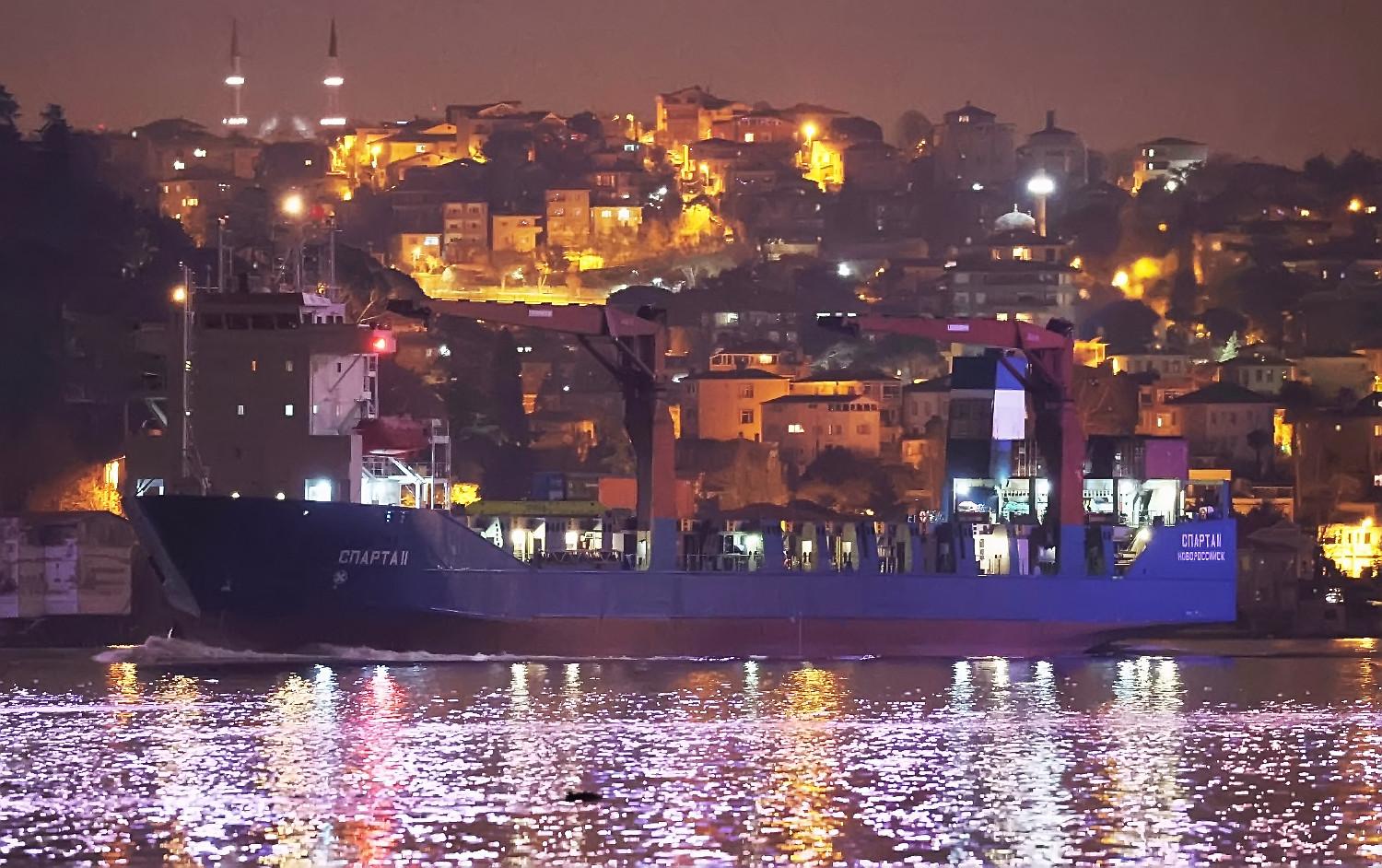 ---
By Dumskaya
Photo: Yörük Işık
Dry cargo ship "Sparta 2" under the flag of the Russian Federation (IMO 9160994), sailing from the Syrian port of Tartus, was spotted on the night of April 17 in the Bosphorus. Istanbul Shipspotters posted some night photos.
The vessel belongs to one of the subsidiaries of the Russian Ministry of Defense, Oboronlogistics LLC, and is heading to the port of Novorossiysk.
Onboard is military equipment and, possibly, the units' personnel participating in the hostilities in Syria.
Previously, such operations were carried out by large landing ships (BDK) of the Black Sea Fleet of the Russian Federation; however, due to the ban imposed by the Turkish authorities on the passage of ships along the Bosphorus, the Russian Ministry of Defense decided to switch to conditionally civilian ships.
Strangely, Turkey is letting in a ship with military equipment on board, contributing to the continuation of the war in the Black Sea region. According to some experts, a vessel transporting military equipment should be equated with warship.
---