Main — War — Sergey Zhirnov: The Kremlin clearly understood that Prigozhin is a hazardous weapon
War
Sergey Zhirnov: The Kremlin clearly understood that Prigozhin is a hazardous weapon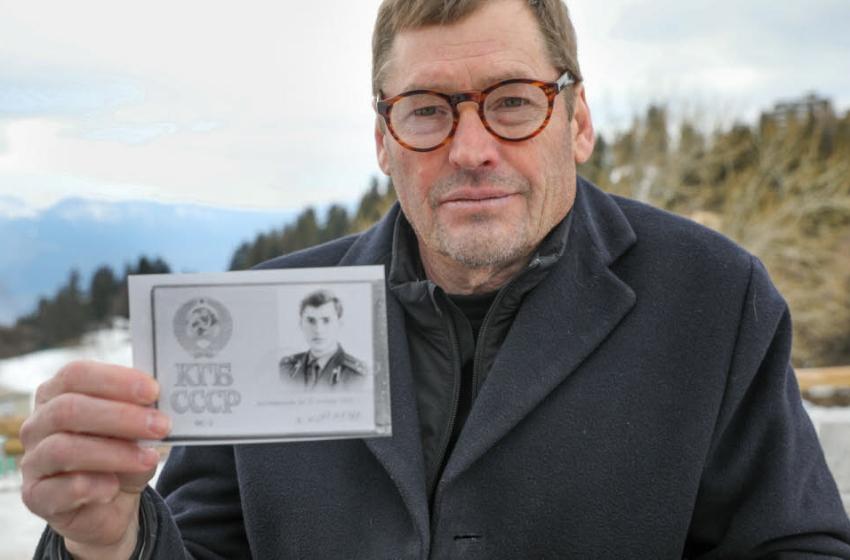 ---
Ex-employee of the KGB and the Foreign Intelligence Service of Russia Sergey Zhirnov in an interview with Unian, told how he sees the best and only way out of the Russian Federation from the war unleashed against Ukraine.
"The Kremlin clearly understood that Prigozhin is a hazardous weapon. They needed it. After all, Putin is a person who constantly arranges some kind of showdown. And in this sense, he did it right because it allowed him to sit in power for 23 years. He always created groups of influence and acted as their supreme judge. And when he felt that the group influence of the military on the eve or at the beginning of the "special operation" began to put pressure on him, he needed counterweights. From here came Kadyrov and Prigozhine.
Both Kadyrov and Prigozhin started to play, and they decided that their finest hour had come. Prigozhin remembered that in the 90s Putin was nobody and suddenly became the president of the Russian Federation. He thinks that he became a billionaire, became famous all over the world with the Wagner PMC, and why shouldn't he now become instead of Putin? Moreover, unlike Putin, he is a real thug, and in this sense, he will be accepted by the Russian cattle, who are led to "wet" Putin in the toilet.
Prigozhin played too hard, and, of course, he was hit on the handles. But so far, he hasn't been given much. After all, it is not necessary to kill Prigozhin; he can simply be imprisoned at any time, because the Wagner PMC is an illegal mercenary formation, for the creation of which 7 years in prison are due and 8 years for participating in its work. In addition, there was a demonstrative execution of their former colleague, and this premeditated murder by a group of people by conspiracy is a life sentence. It is elementary to plant. There are as many possibilities as you like to shut up Prigozhine. In fact, Putin is afraid to part with him because he knows that if he puts Prigozhine to rest now, those who he and Kadyrov created to fight against will return.
Putin is in a difficult situation. Imagine. A small, puny man sits in the Kremlin and pretends to be an all-powerful dictator. Any power is built on the voluntary consent of the elites and the people to carry out your orders. By voluntary consent. As soon as the first person around you says: "And you are nobody, but the king is naked," you give the order to imprison this person or eliminate him. But if a man with a gun does not execute your order, then your power finally ends here. And Putin is afraid that the FSO, which protects him, will become his jailers. He has a tough position. I think he realizes that the elites will hang all the dogs on him.
Putin in 2022 did the most extraordinary stupidity of his life. He had to quietly, calmly retire, become a pensioner and live with his billions. But Kazakhstan scared him in January 2022. He realized that even if Elbasy becomes such a leader, some Tokayev would knock him over, return the Constitution in the opposite direction, change the capital's name in the opposite direction, hold elections, and return the country to normal. Putin was afraid of this and decided: "I have no choice but to start a war against an external enemy." But in any case, on February 21, 2022, Putin signed his death warrant as a dictator. Politically, he is already dead. He does not exist as a head of state because the leading man in the world said so. The President of the United States of America called him a war criminal and a butcher. And the head of Ukraine said there would be no more conversation with Putin. Everybody. Putin does not exist politically. He is already a chicken without a head, still running, but he no longer has a head."
---