Main — Diplomacy — St. Catherine's Clinic has opened the Center for Oncology and Oncological Surgery in Odessa
Diplomacy
St. Catherine's Clinic has opened the Center for Oncology and Oncological Surgery in Odessa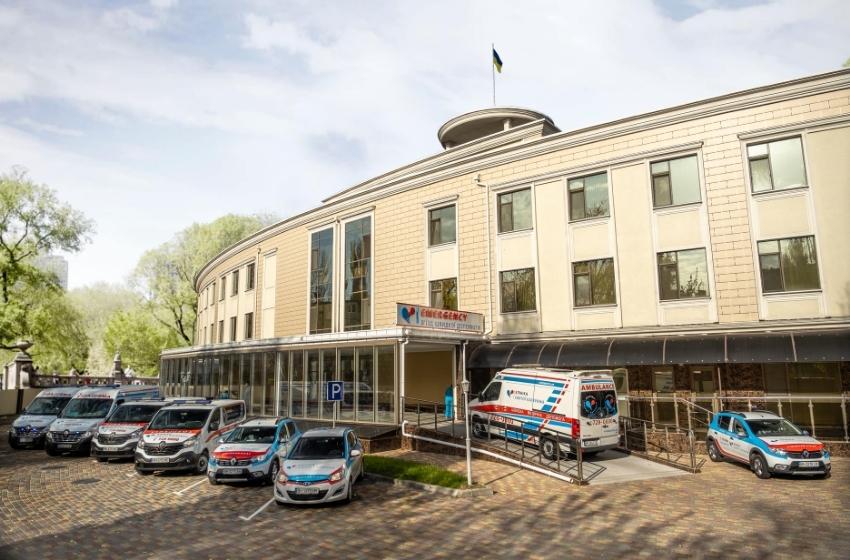 ---
The Center for Oncology and Oncological Surgery has officially started its work in the multidisciplinary hospital of St. Catherine's Clinic (address: Odesa, Marshal Malinovsky street, 61-G). The medical center has united a team of 10 oncologists, chemotherapists, oncological surgeons, which will focus on the treatment of cancer.
---
Using a multidisciplinary approach and the latest generation equipment to diagnose and treat the disease, the Clinic's doctors has already received patients in the following areas: oncourology, onco-mammalogy, oncoendocrinology, oncosurgery (gastrointestinal tract, abdominal organs, pelvic organs) and skin diseases.
The St. Catherine's Clinic employs a chemotherapist who possesses modern methods of targeted therapy, immunotherapy and hormonotherapy for the comprehensive treatment of patients with cancer diagnoses. On the basis of the Clinic have been created conditions to ensure pain control and palliative care. These conditions are aimed to create the highest possible quality of life for patients.
The leading doctors of the clinic receive patients in the Center for Oncology and Oncological Surgery: surgeons Pavlo Filippov, Serhiy Filippov, Volodymyr Vododyuk, Yuriy Babinets, Oleg Osipenko, Volodymyr Sazhienko, Volodymyr Voitishin, Vladislav Severgin, oncologist Vyacheslav Maksimovsky, chemotherapist Yuliya Pogrebska, and others.
"First of all, the doctors of St. Catherine's Clinic are working today to minimize the risk of cancer developing. A comprehensive examination once a year : PSA test - for men, PAP test-for women, ultrasound of internal organs, endoscopy of the gastrointestinal tract using NBA technology, general tests - all this help to detect the disease and to prevent its development. The Center for Oncology and Oncological Surgery, which we have opened today, is the result of joint hard work, combined with experience, knowledge, professionalism and the desire of the team of the Clinic to approach the patients' treatment systematically. Councils of physicians with the participation of chief physician, surgeons, chemotherapist, anesthesiologist, oncologist, therapeutist will help to choose effective management tactics and treatment of patients with serious diagnoses. Today, the Clinic possesses all the necessary medical facilities (except for radiation therapy) to provide patients with the necessary range of medical services." - said the Chief Physician of St. Catherine's Clinic Pavlo Filippov.
---
Useful information
Clinic Info Center: +38 (048) 728 7000, +38 (048) 705 1033, +38 (050) 728 7000, +38 (093) 728 7000, +38 (097) 728 7000
Ambulance: +38 (048) 728 0000, +38 (048) 705 3333, 3-103
Medical insurance: +38 (048) 728 1800, +38 (048) 705 5800
---
LOCATION:
UKRAINE, ODESSA
MULTIDISCIPLINE HOSPITAL: 61-G M. MALINOVSKOGO STR.
MULTIDISCIPLINE POLYCLINIC №1: 12/1 SHEVCHENKO AVN.
HEALTH INSURANCE: 2 NEBESNOY SOTNI AVN.
---