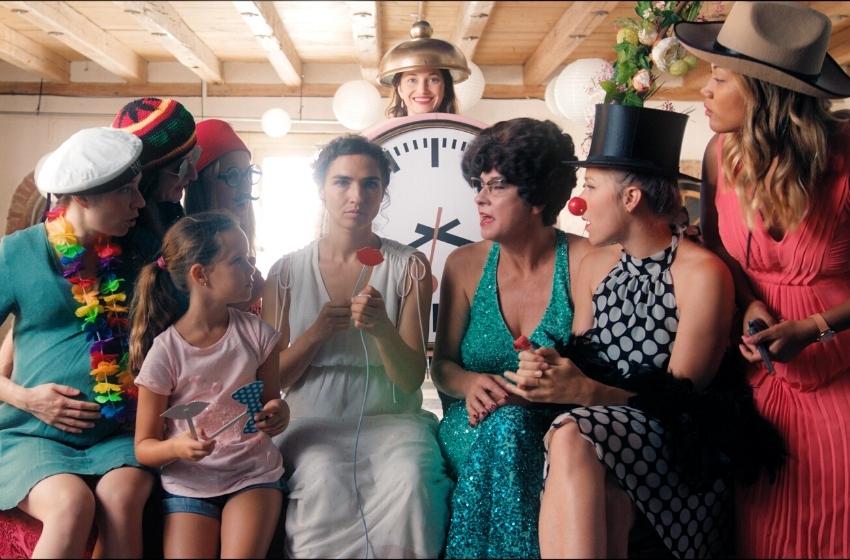 ---
Swiss Films Week 2021 is held for the fifth time presents the most relevant feature films of Switzerland in recent years. The event will take place from June 18 to 27
---
The fifth anniversary festival, Swiss Film Week, brings together the most relevant Swiss films of recent years. The main focus of the program was the problems of ecology: the relationship between man and the environment - a cross-cutting theme of three tapes of the selection.
All films are shown in the original language with subtitles in Ukraine. The number of views of some tapes is limited.
Watch online from June 18 at the website
My Little Sister
Schwesterlein, 2020
Lisa has bid goodbye to her ambitions as a playwright and the Berlin arts scene and now lives in Switzerland with her husband, who runs an international school. When her twin brother falls ill, she returns to Berlin.
Vagenda Stories
Die fruchtbaren Jahre sind vorbei, 2019
A zany, contemporary comedy about the misfortunes of three thirtysomething girlfriends dealing with the social pressure that focuses on children, careers and relationships.
Taming the garden
Taming the garden, 2021
A powerful man, who is also the former prime minister of Georgia, has developed an exquisite hobby. He collects century-old trees along Georgia's coastline. He commissions his men to uproot them and bring them to his private garden. Some of these trees are as tall as 15-floor buildings.
Hotter than the climate
Plus chauds que le climat, 2020
Launched by Greta Thunberg in 2018, climate strikes have spread around the world. In Biel, Jeanne, Nina, Mark and Léa are part of the local group organizing the Friday protests. We join them for a year-long immersion in their meetings and debates, to share their fears for the future.
The event is organized by the Embassy of Switzerland in cooperation with Arthouse Traffic.
---