Main — Culture — «Tell them about battles, meteors, and eggplant caviar» opens at Galerie le Carré d'Art
Culture
«Tell them about battles, meteors, and eggplant caviar» opens at Galerie le Carré d'Art
---
The exhibition «Tell them about battles, meteors, and eggplant caviar» opens at Galerie le Carré d'Art, Centre Culturel Pôle Sud, Chartres-de-Bretagne, France on January 19, 2023.
---
The exposition features four Ukrainian photographers: Maxim Dondyuk, Oksana Nevmerzhytska, Elena Subach, Daria Svertilova.
All artists will take part in the public talk on January, 21 at 11:00.
Maxim Dondyuk traveled to Donbas in 2014 to document the conflict between Ukraine and Russia. In 2017, he returned to explore the silent and ravaged landscapes that were then battlefields.
By photographing hospitals in small towns around Kyiv, Oksana Nevmerzhytska denounces the Ukrainian health system, which has been completely abandoned.
From different stories lived in her region of origin, Elena Subach builds a series around the universe of meteorites and the world's end.
For Daria Svertilova, teenagers reveal their living space, rooms with walls saturated with drawings, photos, posters, and words, accentuating the gap between Soviet buildings in faded colors and this young generation eager for the West.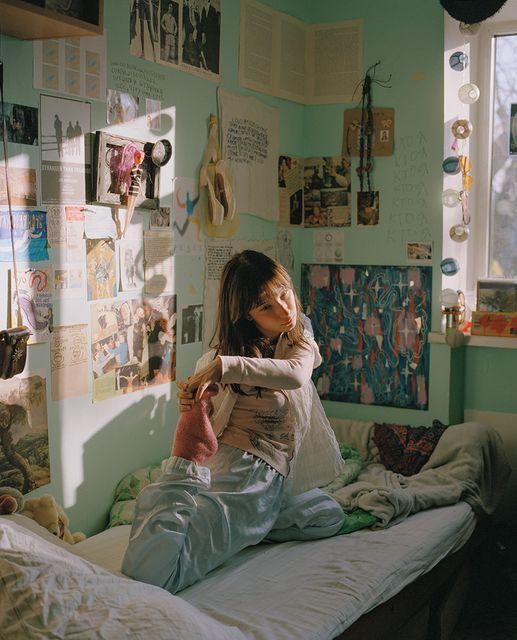 «Tell them about battles, meteors, and eggplant caviar» is part of the Stand With Ukraine programme, supervised by the Réseau Diagonal in cooperation with Odesa Photo Days Festival and Kateryna Radchenko with the support of the Ministère de la Culture and the INSTITUT FRANÇAIS.
Maxim Dondyuk, Oksana Nevmerzhytska, and Daria Svertilova will attend the opening evening as well. Opening ceremony: January 19, 18:30The exhibition will be on show until March 8, 2023
---