Main — Diplomacy — The Apple Watch ECG now available in Ukraine
Diplomacy
The Apple Watch ECG now available in Ukraine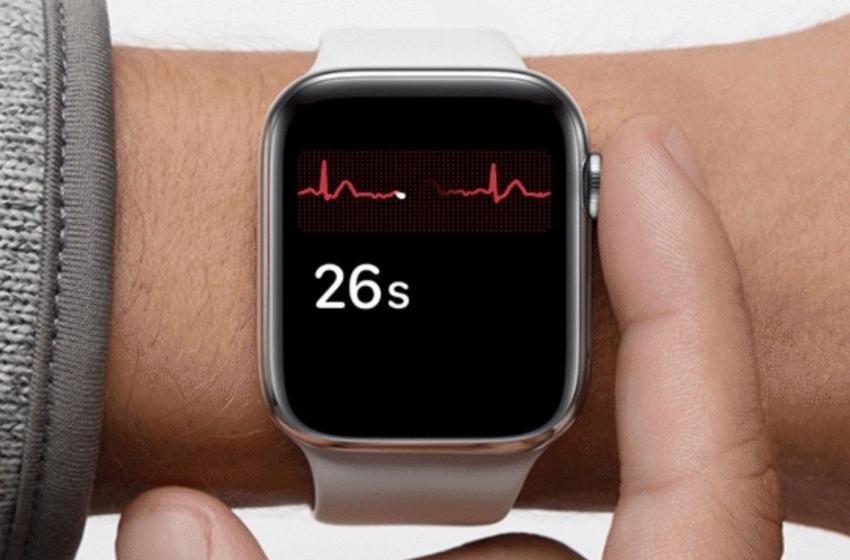 ---
On July 19, Apple released several notable updates for its devices, including iOS 14.7 with support for an external MagSafe battery for iPhone 12 and watchOS 7.6, which activates the ECG function and arrhythmia notification for Ukrainian Apple Watch users - it is available on Series 4, Series 5 and Series 6.
---
The ECG recording feature first appeared in the Apple Watch Series 4, introduced in September 2018. Initially, she worked only in the United States, but later the list of countries where there is an application "ECG" gradually expanded. In Ukraine, it was not officially supported before.
With the Apple Watch and the ECG, you can take an electrocardiogram directly from the wrist - if symptoms such as irregular or rapid heartbeat are noticed, the program will document these signals and help the user pass the information to the therapist. Owners of Apple Watch Series 4 and later need to update the software to make the application available.
The program also has a periodic heart rate monitor in the background, which sends alerts when symptoms of atrial fibrillation are detected, one of the most common variants of arrhythmias, which increases the risk of ischemic stroke by four to five times.
It is important to note that the Apple Watch does not record the same electrocardiogram as in a medical organization - instead of the traditional dozen electrodes placed on the chest and limbs, which record the electric waves that begin in the heart of the watch only two. There is a negative electrode in the Digital Crown wheel and a positive electrode on the back of the watch. Capturing the potential difference for 30 seconds, the watch can show a cardiogram, which still has less information than usual. To measure, the watch should fit snugly on one hand and the finger of the other should be on the wheel. The Apple Support website has detailed instructions for functionality.
It should be added that the use of "ECG" and the function of notifications of cardiac arrhythmias are not medical devices and are not intended for use in medical examinations and self-diagnosis. That is, they cannot be completely relied upon in diagnosis. At the same time, this function often saved lives.
---