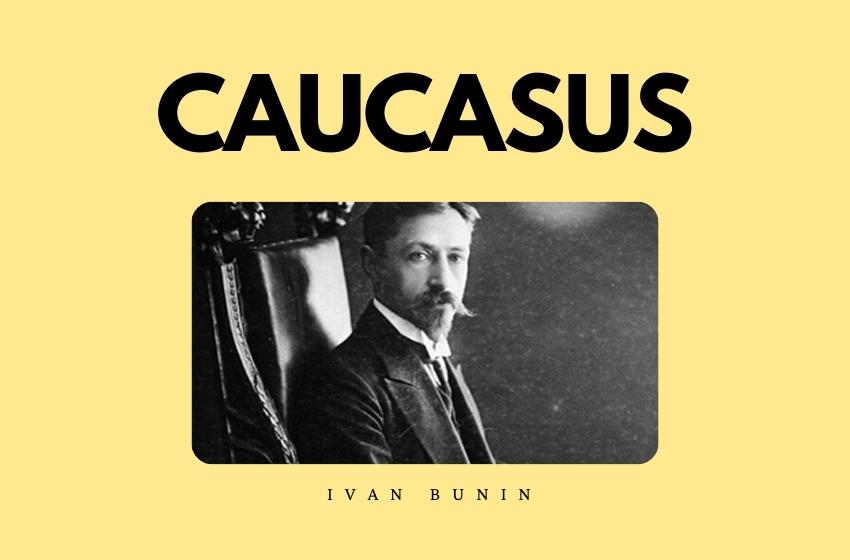 ---
After arriving in Moscow, I furtively took a room in an inconspicuous guest house in an alley near the Arbat, and between our meetings, I lived like an anchorite, hungering for her. She came to me only three times during those days, saying, ''I'm here for just a moment" as she darted into the room. The exquisite pallor of a woman filled with love and apprehension had blanched her skin. Her voice cracked when she spoke, and I was overwhelmed with tenderness and joy as she flung her umbrella on the floor, fumbled with her veil, hurried to embrace me.
"I think he suspects something," she said. "I think he knows something- he might have found the key to my desk and read one of your letters. You know how proud and cruel he can be. He's capable of anything when he's anger. He told me once straight out, 'I'll stop at nothing to defend my honor, the honor of a husband and an officer.' For some reason now he's begun to watch my every step-literally. I've got to be careful -extremely careful -for our plan to work. He's agreed to let me go- I convinced him I would die if I didn't see the south and the sea. But you, for Cod's sake-you must be patient.''
It was a daring plan: take the same train together to the coast of the Caucasus and stay for three or four weeks in some utterly remote place. I knew that coast- I had lived a little while near Sochi when I was young and alone, and all my life I'd remembered autumn evenings among black cypresses and cold, grey waves. . . . She grew pale whenever I reminded her of this, and said, "But this time you'll be with me in that mountain jungle near the sea. We didn't believe our plan would come to life until the very last-it seemed too great a happiness.
Moscow was all mud and gloom. A cold rain fell as if summer had already ended and would not return; the streets glistened with the black umbrellas of pedestrians and the raised, trembling tops of horse-drawn cabs. A I drove through the dark, foul night to the train, everything inside me froze from fear and cold. I ran through the station with my hat pulled low over my eyes, my face buried in the collar of my coat.
The rain was pouring loudly over the roof of the small, first-class compartment that I'd reserved. I closed the window curtain; the porter wiped his hand on his white apron, took the tip I offered him, and went away. I locked the door behind him, parted the curtain, and sat completely still, my eyes fixed on the crowd flitting through the dim light of the station lamps as they hurried with their bags along the length of the train. To avoid a meeting on the platform, we'd agreed that I would come as early as I could and she as late as possible, but now it was time for her to arrive. I grew more and more alarmed -there was no sign of her. The second bell rang, and I shivered with fear: she'd missed the train, or he'd suddenly refused to let her go! But then I started at the sight of his tall figure, his officer's cap, his narrow overcoat, and the gloved hand with which he held her arm as he strode down the platform. I shrank into a corner of the berth and began to imagine how he would enter the second-class car behind mine, how he would inspect it all with an air of authority, how he would check whether the porter had arranged her well, how he would take off his hat, remove one suede glove, kiss her, make the sign of the cross. . . . I was stunned by the final bell, dazed by the first forward jerk of the train. It rocked and swayed from side to side as it pulled away; then the engine picked up speed and we were gliding smoothly down the rails. My hands were cold as ice when I gave ten rubles to the conductor who led her to me and carried in her bags.
She did not kiss me when she entered the compartment. Her hat had become tangled in her hair, and she smiled piteously as she sat down and struggled to remove it. "I couldn't eat," she said. "I was sure I wouldn't make it-sure I couldn't carry off this lie. . . . I'm desperately thirsty. Can you give me some Narzan?" she asked, addressing me for the first time with the familiar form of "you." " I know he'll come after me. I gave him two addresses-Gelendzhik and Gagry. And voila- he'll be in Gelendzhik in three or four days. But God be with him-death is better than this hell."
In the morning I went into the corridor, and it was full of sunlight. The stale air smelled of soap and cologne and all the other ordinary odors of daybreak on a crowded train. Through the hot, dusty windows I watched the steppe flow by. I saw the scorched stubble of the plains, oxen dragging carts down wide, dusty roads, and the metallic flash of the crossing-keepers' sheds, their gardens thick with scarlet mallow and sunflowers bright as canaries. The plain went on and on in all its emptiness: burial mounds and native graves under the dry, killing sun; the sky itself like a cloud of dust, and then, the rising ghosts of mountains.
She sent postcards from Gelendzhik and Gagry, telling him she didn't know where she would stay. Then we started down the coast.
We found a pristine spot surrounded by plane trees and blooming shrubs, pomegranates, mahoganies and magnolias, black cypresses, palms with fan-shaped fronds.
I liked to get up early and follow the low hills far into the forest while she slept until seven, when we usually drank tea. The sun was already strong when I went out-clear, and full of joy. A fresh-smelling mist would slowly rise and burn in a blue radiance while I walked, the timeless white of mountain snow shining above the steep, wooded slopes. Returning home, I passed through the village bazaar, where the heat was already heavy, the air smelled of buring dung, and the crowd seethed around the merchant with their saddle horses and their mules. In the morning, different mountain tribes came down to the bazaar, and the Circassian women seemed to float along the ground in their long dark robes and red slippers, their heads wrapped in black fabric. Occasionally I'd see their eyes-fleeting, birdlike glances darting out from folds of mournful cloth.
Later we went to the beach, which was always empty, and swam and lay in the sun until lunch-fish cooked on a skewer over an open fire, white wine, fresh fruit and nuts. In the afternoons we closed the window shutters; joyful strips of light sloped through their cracks into the warm twilight that gathered under the tiled roof When the heat lifted and we opened our window, we could see a portion of the sea between the cypresses that stood below us. It was violet, and it lay so still that one could believe there would be no end to this beauty, this peace.
At dusk, stunning clouds often drifted in from the sea, and they burned so beautifully that she would lie on the ottoman with a scar of gauze across her face and weep: two weeks, maybe three-then Moscow once again.
The nights were warm and thick. Fireflies drifted like topaz in the murky dark; the songs of tree toads rang like small glass bells. When our eyes adjusted, we could see stars and the mountain crest; trees we'd overlooked in daylight stood out sharply above the village. All night the muffled beating of a drum rose from the dukhan, mingling with howls of joy and hopelessness, as if there were nothing but a single, endless song.
Near our house a clear, shallow stream flowed briskly down a rocky ravine from the forest to the sea. How wonderfully the falling water flashed, scattering itself like glass among the stones at that secret hour when the late moon comes from behind the mountains and the woods like a divinity, and looks down watchfully.
Sometimes at night terrible clouds moved down from the mountains, and vicious storms began: again and again, a fantastic green abyss would suddenly appear and gape before us, then vanish into the raging, mortal blackness of the forest, as thunder split apart the sky like some primeval force. . . . Baby eagles awoke in the rain and cried like cats, snow leopards roared, and jackals yelped. Once an entire pack of jackals came to our lighted window-they were always drawn to buildings in the storms. We opened the window and looked down at them, and they stood in the shimmering downpour, yelping-as if they wanted us to let them in. She wept with joy as she watched.
He searched for her in Celendzhik, Cagry, and Sochi. On the morning after his arrival in Sochi, he swam in the sea, shaved, put on a clean shirt and an officer's jacket that was white as snow. He had breakfast on the restaurant terrace at his hotel, drank a bottle of champagne and coffee with Chartreuse, slowly smoked a cigar. Then he went back to his room, lay down on the couch, put a pistol to each of his temples, and fired.
1937
Translated from the russian by Graham Hettlinger
---