Main — Diplomacy — The EU gives Ukraine access to funding under the EU4Health program
Diplomacy
The EU gives Ukraine access to funding under the EU4Health program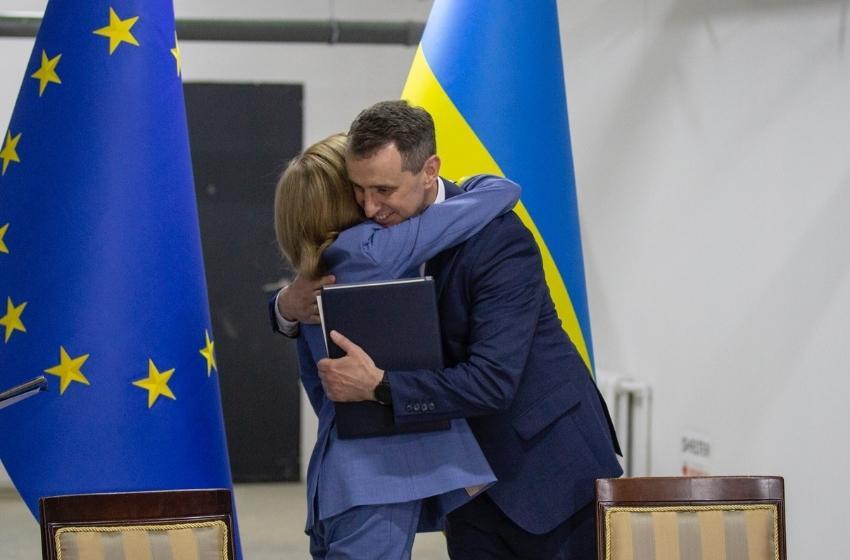 ---
As part of a working visit to the Lviv region, Minister of Health Viktor Lyashko met with EU Commissioner for Health and Food Safety Stella Kyriakides.
During the meeting, the EU Commission and the Ukrainian Government, represented by the Minister of Health Viktor Lyashka, signed an agreement on the accession of Ukraine to the EU4Health program.
The program's total budget for 2021-2027 is 5.3 billion euros. Public authorities, non-governmental organizations, small and medium-sized businesses will be able to receive funding for health care improvement projects on equal terms, as well as their counterparts from EU member states, Norway and Iceland.
"The European integration of Ukraine will improve the quality of life of our citizens through access to relevant EU funds and finances. We are grateful to the European Union for its constant support of Ukraine, particularly in the medical field. The signing of the agreement gives us access to EU funding in the health care field. This will allow the Ukrainian health care system to respond to urgent needs quickly and contribute to the restoration and modernization of the destroyed medical infrastructure, including the long-term one," the Minister noted.
The purpose of the European program "EU4Health" is to:
improving and strengthening the health of the population of European countries;
promoting a healthy lifestyle and preventing the spread of diseases;
protecting people from cross-border severe threats;
promoting the expansion of the assortment and increasing the number of medicines and medical products, as well as their availability, including price;
strengthening health care systems by improving their resilience and resource efficiency.
Ukraine's participation in the program will make it possibly better to prepare Ukraine's healthcare system for European standards and facilitate Ukraine's sectoral integration with the European Union.
Viktor Lyashko and Stella Kyriakides also visited medical facilities in Lviv, where they talked with medical workers and patients undergoing treatment and rehabilitation after severe injuries sustained due to bombings and shelling by Russian terrorists.
"I am deeply moved and saddened by the pain and suffering I saw resulting from the brutal and senseless Russian invasion. Thanks to the EU4Health agreement, Ukraine can quickly benefit from EU health-related funding to immediately support the health sector. Today, as we deepen our cooperation in the health care field, we are sending another clear signal of the EU's full and unwavering support for Ukraine," Ms. Stella Kyriakides said during the visit.
We would like to remind you that for 2022, Ukraine is exempted from the entrance fee, and Ukrainian organizations, subject to the successful ratification of the program in the Parliament, will be able to participate in the projects of the EU4Health program.
---