Main — Culture — The film about the Ukrainian gymnast was nominated for an Oscar
Culture
The film about the Ukrainian gymnast was nominated for an Oscar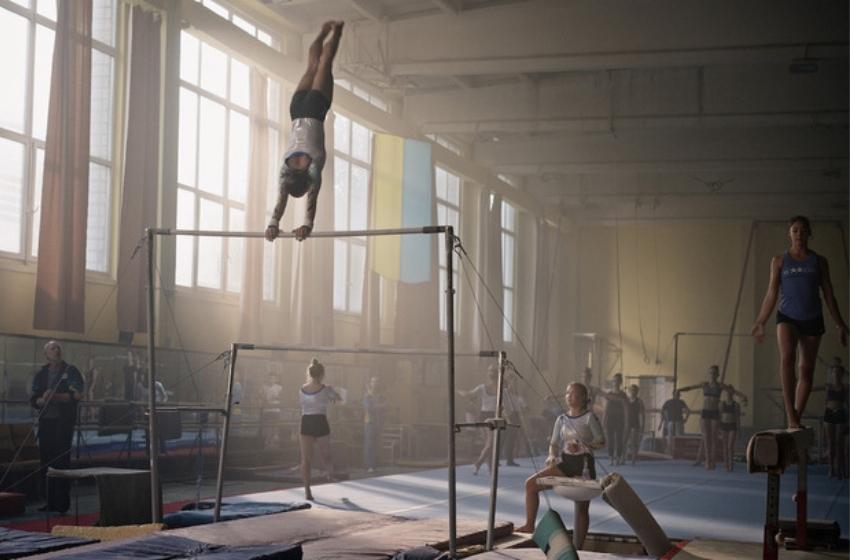 ---
Elie Grappe's film "Olga" about a Ukrainian gymnast and the Revolution of Dignity was nominated for an Oscar from Switzerland.
---
"Olga" (first still, above) was written by Elie Grappe and Raphaëlle Desplechin, whose screenwriting credits include "Nos Batailles" and "Curiosa." Now the movie is produced by Tom Dercourt at Cinema Defacto in France and Jean-Marc Frohle at Point Prod in Switzerland.
The Ukranian gymnast at the center of "Olga" isn't rattled easily, trained to let nothing to distract her from the parallel bars or her floor routine and largely unfazed by growing rebellion against President Viktor Yanukovych's plans to scuttle an agreement for the country to join the European Union when the film is set in the fall of 2013.
The film tells about the fate of a 15-year-old Ukrainian gymnast who has to leave Ukraine while her mother, who works as a journalist, covers the Euromaidan events. The girl comes to her father's family and is actively preparing to perform at the European Championships. However, the girl has already received Swiss citizenship and will play for the Swiss national team, not Ukraine.
The central role in the movie was played by a gymnast from Lugansk, a pupil of the Olympic College named after Ivan Poddubny Anastasia Budyashkina.
The film premiered at the 74th Cannes Film Festival, awarded the SACD Community of Writers and Composers Prize. At the Oscars, the film may receive a statuette as "Best Foreign Language Film."
In Ukraine, the film "Olga" will be released in February 2022. And the 94th Academy Awards will be held on March 27, 2022
---