Main — Culture — The Immersive World of Taras Shevchenko
Culture
The Immersive World of Taras Shevchenko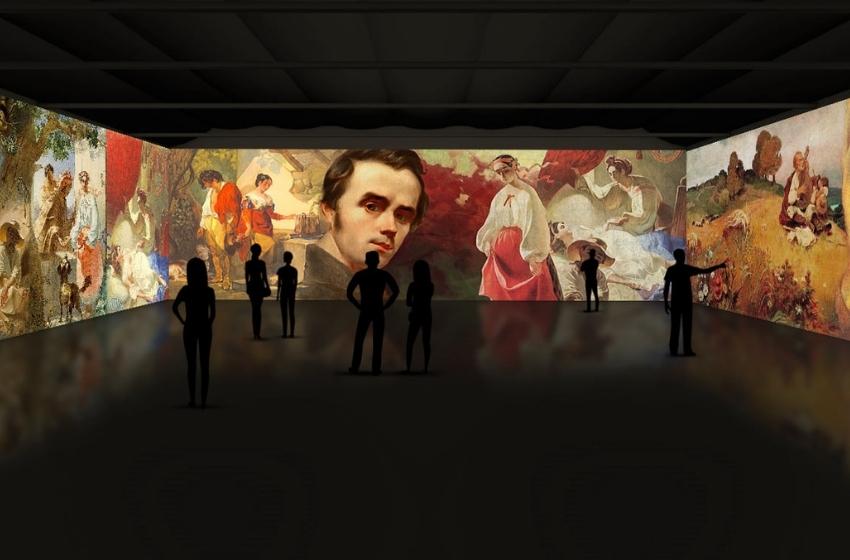 ---
On August 21 in Odessa, at the Odessa Film Studio, an exhibition Immersive World of Taras Shevchenko will be opened. The Exhibition that brings generations together, promotes technologies, develops culture and creative industries
---
Creating art is always a collaborative process. Creating projects together is always an honor. Therefore, the organizers appeal to each of the citizens to support the project.
The fundraising campaign on the Shared Cost platform has started. Absolutely everyone can join and help to realize the dream project for Ukraine - an augmented reality exhibition "The Impressive World of Taras Shevchenko" at the Odessa Film Studio and a virtual tour.
At the age of 10, Valery Kostyuk's parents moved from Odessa to Canada. Valeriy speaks Ukrainian fluently, lovingly absorbs an embroidered shirt, and is hungry when there is no borscht. Therefore, while studying at the University of Toronto, he applied for an internship in many Odessa theaters.
Natalia Deliyeva has lived in Odessa since the independence of Ukraine - 30 years. She was the only one among the directors of Odessa theaters to respond and invited Valeriy for an internship at the Theater "Masks".
Last year, Valery, as part of an international art team, created immersive exhibitions in Toronto and around the world, including an exhibition dedicated to Van Gogh's work. Valery, now a producer of cultural and artistic projects for Corey Ross of Starvox Entertainment in Canada, could not help but think about how to use all his experience and skills for the benefit of Ukraine.
After all, although immersive exhibitions have already taken place in Ukraine, they presented the work of famous masters of painting in foreign countries. None of the Ukrainian immersive exhibitions has yet revealed works of fine art by Ukrainian artists or figures that are symbolic of Ukrainian culture. And although there are many exhibits around the world, there is still no immersive exhibition dedicated to Taras Shevchenko.
And Natalia responded again - now as the head of the public organization "First Charitable Theater Foundation", which undertook to organize the project. Taras Shevchenko National Museum in Kyiv, Odessa Film Studio, All-Ukrainian public organization "Association of Women of Ukraine Action" (which has 28 branches throughout Ukraine and a large center in Odessa), the public organization "EdCamp Ukraine" (a community of responsible teachers, which has 35,000 educators from all over Ukraine and has leaders of educational communities in all areas), Embassy of Ukraine in Canada, Embassy of Canada in Ukraine already joined the project.
The composer listens to all of Shevchenko's favorite pieces of music to create accompaniment. The screenwriter is inspired by Shevchenko's works to create an original Ukrainian product. Artists select and animate Shevchenko's paintings. The best voices vocalize his poetry. Technicians and operators invent equipment solutions.
The amount collected by the Shared Cost platform will provide:
creation of an accompaniment to the exhibition
creating a brand book
sound equipment rental
promotion and support - printing, a broad nationwide information campaign, training and special webinars for those who want to exhibit an immersive exhibition in other settlements of Ukraine
project management, including consultations and coordination with foreign experts and Ukrainian artists involved
advertising
The exhibition will run at the Odessa Film Studio from August 21 to September 12, 2021
---