Main — War — The Main Directorate of Intelligence told how Ukraine counts the enemy losses and why Russia is keeping silence
War
The Main Directorate of Intelligence told how Ukraine counts the enemy losses and why Russia is keeping silence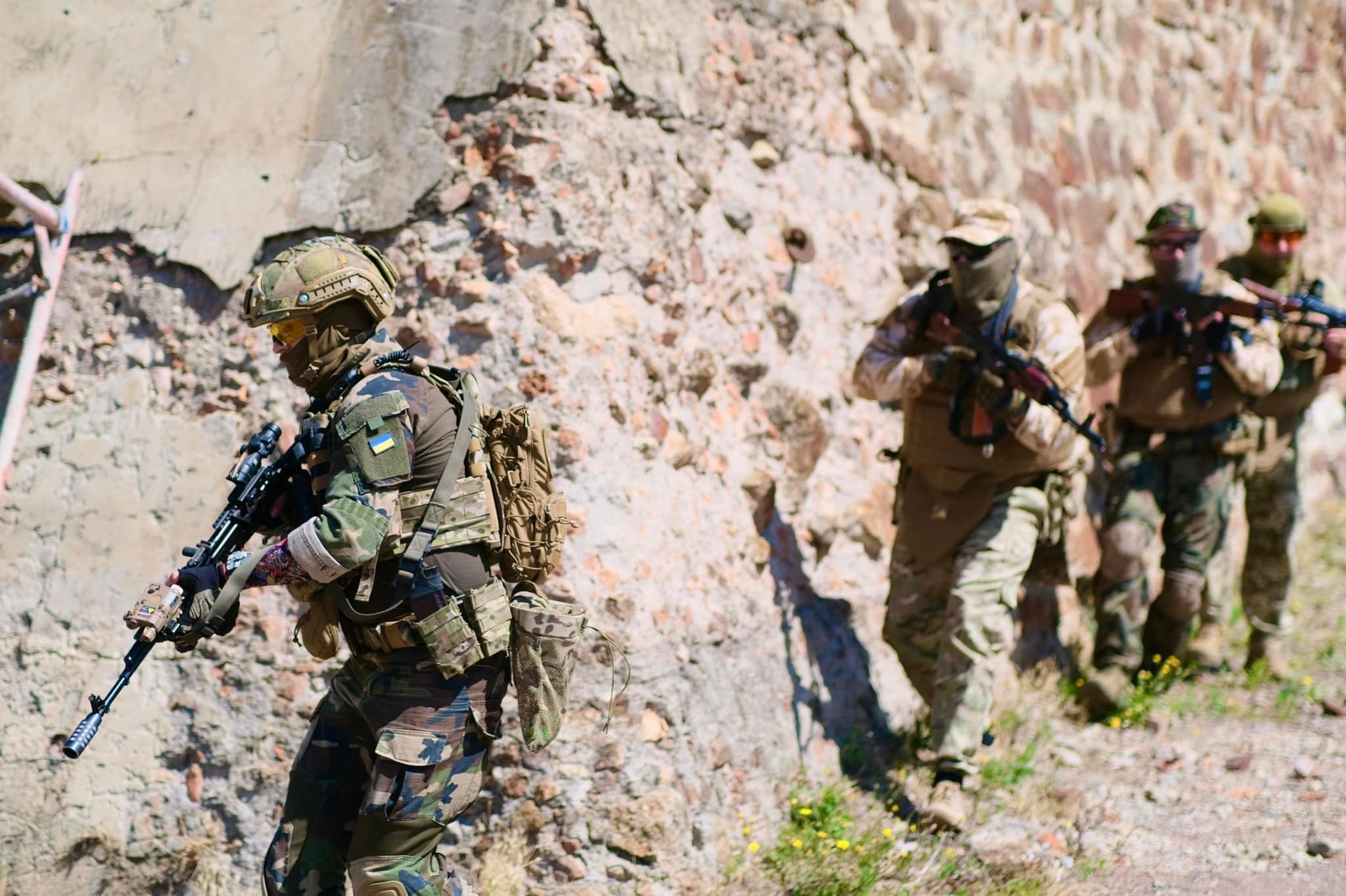 ---
As for the wounded from the occupying troops, this is a more complicated issue, they say in the Main Intelligence Directorate.
---
The Armed Forces of Ukraine have a large source of information about the losses of Russian troops in Ukraine. So the data on almost 53 thousand killed Russians can definitely be trusted.
This was stated by the representative of the Main Intelligence Directorate of the Ministry of Defense, Andrei Yusov on FREEDOM.
"We are on our territory and use various indicators and sources, interceptions, aerial reconnaissance, etc. Our allies often use only the physical fact: there is a grave - they count, if there is no grave - we will not count. But we are well aware that there is no one very often, but many simply do not count and are not going to. For example, Russian propaganda and the General Staff, in principle, do not count the dead "Wagnerites" and do not name the numbers of losses. The same applies to the "LPR / DPR". We have more sources, and it's clear that our allies are more cautious in their assessments. And you can trust our figures. And 53,000 is 53,000," Yusov says.
As for the wounded on the part of the occupying troops, this is a more difficult question.
"We must understand that all calculations are approximate, a deviation or a small error is quite possible. But in general, it is customary to count 1 : 3 for every killed Russians there are three wounded. If we control the territory and a wounded Russian soldier remains there and for an hour he if they didn't evacuate / didn't take it away, then from the 300th, it turns into the 200th. The hasty retreat of the Russians in the Kharkiv direction also increases these indicators," explains the representative of the Main Intelligence Directorate.
And with deserters, it is even more difficult. According to Yusov, we can only talk about specific examples when entire units refuse to fight.
"In particular, from the latter in the Kharkiv and Mykolaiv direction, entire units refuse to go into battle. And among those mobilized from occupied territories, a huge number of people who refuse or, at any opportunity, try to retreat and run - there is no motivation for them; they are badly trained, poorly organized, and ideologically absolutely not interested in this campaign. The Russian army really uses them as cannon fodder. There are more and more such individual cases," the Main Directorate of Intelligence said.
According to the General Staff, as of September 12, since the beginning of the full-scale invasion, Russia has lost about 52,950 personnel.
---