Main — War — The more Russia escalates, the less likely the President of Ukraine is to negotiate
War
The more Russia escalates, the less likely the President of Ukraine is to negotiate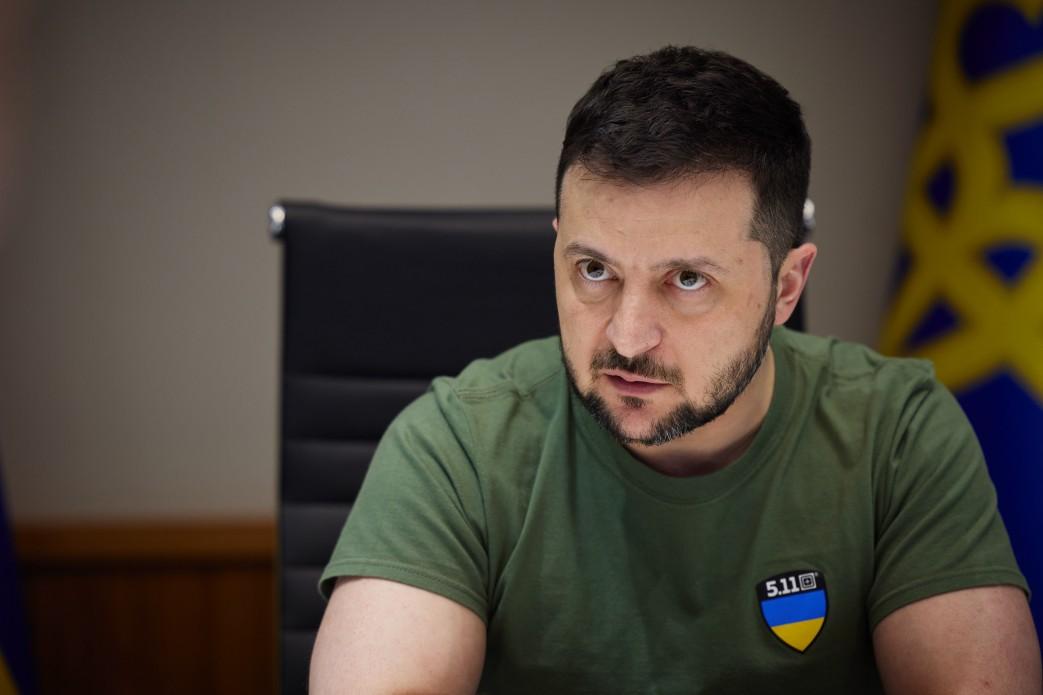 ---
Escalation of Russian aggression and committing war crimes by Russia, including against civilians, reduce the chance for negotiations. This was stated by President of Ukraine Volodymyr Zelenskyy in an interview with Ukrainian media.
"The stronger we are, the better the outcome of these talks will be. The more Borodianka-like cases appear, there will be no chance that negotiations will be held actually," the Head of State said.
Zelenskyy is convinced that crimes against civilians and the Ukrainian military are a big mistake of Russians.
"The destruction of all our guys in Mariupol – what they are doing now – can put an end to any format of negotiations. I think it is their big mistake to say that they really want to end the war," he added.
The President also said that Ukrainians and the world have already seen what the occupiers did to Bucha and Borodianka, but so far no one knows for sure the scale of the crimes in Mariupol, as there is no access to the city.
At the same time, according to Zelenskyy, negotiations are needed to defend the state and end the war. According to him, Ukraine constantly offered a meeting of the leaders of the two countries during the war, but the Russian side insists on organizing such a meeting only when final agreements are reached on all points.
The head of the Ukrainian state said that he did not consider such an approach correct. In his opinion, some points need to be prepared and agreed before the meeting with Vladimir Putin, but in the end everything should be agreed only at the talks of the leaders.
"I am in favor of a faster meeting with Russia. I don't think it will be one meeting. I don't think we can meet once and agree on everything, because there are a lot of issues, and I don't see in some of them that they will take our version or we will accept their version," Zelenskyy said.
In particular, according to the President, the issue of settling the status of the occupied territories of Donbas and Crimea remains open, as Ukraine and Russia have different understandings of the sovereignty of these territories.
"I think we need to talk about it. And find a model that may not give an answer to what to do with it today, but it will definitely allow everyone to become sober. At least them. When the fighting is over and the war is over, we can think of diplomacy. And they want to resolve issues diplomatically when there is a war. This is very difficult. And that's why they want to take away some of our territory, to occupy more to put pressure. Then it's not about diplomacy. And why do we meet? Why should I meet if they want to occupy the whole territory?" Zelenskyy said.
In his opinion, it is possible to speak without bias, in particular about the neutral status, only after the ceasefire and withdrawal of military equipment.
The head of state also said that the Russian side in the talks wants to sign a single document that would contain solutions to all issues.
"But all (other countries which are potential participants in the agreement) do not quite see themselves at the same table with the Russian Federation," the President said.
According to him, other states distinguish between security guarantees for Ukraine and agreements with Russia.
"Russia wants everything to be in one document. And people say: they saw what happened in Bucha, circumstances are changing… And they less and less want to have any agreements with Russia. At the same time, they want to have agreements with Ukraine," Zelenskyy said.
Therefore, in his opinion, the outcome of negotiations to end the war can be two different documents: security guarantees from partner countries and a separate document with Russia.
---