Main — War — The occupiers turn the port of Mariupol into a hub for the export of looted grain
War
The occupiers turn the port of Mariupol into a hub for the export of looted grain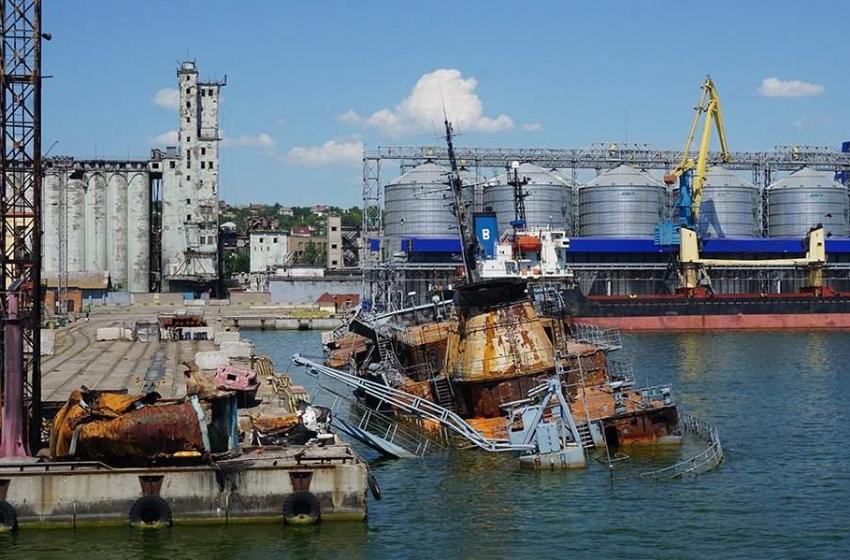 ---
Petr Andryushchenko, the adviser to the mayor of Mariupol, spoke about this on the air of the national telethon, writes USM.
According to him, the invaders are planning to develop a large railway hub in Mariupol - for this, they are dismantling the railway station and adjacent houses. The same situation is observed with the Mariupol port: they plan to turn it into a military logistics base, which, together with the railway, will work to export looted Ukrainian grain.
holdbarhet nespresso kapsler
vinglas boda nova
qatar airways handgepäck gewicht
חוק רמקולים תחת כיפת השמיים
כורסא אגורה
nike tech fleece tapered joggers in blue
dámské jarni kotníkové boty tamaris
best apple watch bands for women
dežna obleka za otroke
spodnje hlače moške
fiitgonline.com
"If they realize their plans, they will be able to use it to export grain from the occupied territories of the Donetsk region and Zaporizhzhia because Mariupol is the largest port on the coast of the Sea of ​​Azov. We believe that the Ukrainian counter-offensive will thwart these plans, but, unfortunately, they will still have time to dismantle some of the private houses in the station area," Andryushchenko said.
---