Main — War — The SBU neutralized the criminal group of a sanctioned "thief in law" nicknamed "Antimos" in Odessa
War
The SBU neutralized the criminal group of a sanctioned "thief in law" nicknamed "Antimos" in Odessa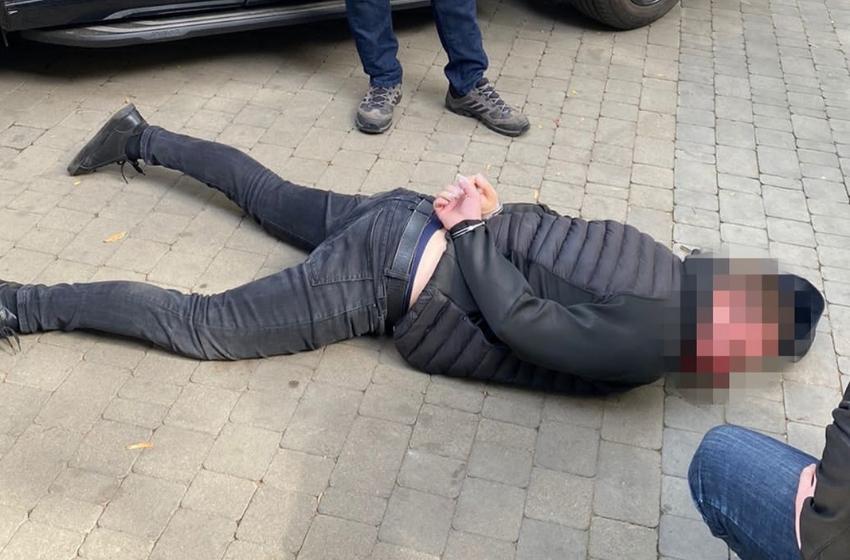 ---
The Security Service continues the systematic fight against international organized crime, which is trying to infiltrate the ranks of law enforcement agencies in Ukraine. As a result of a special operation in Odessa, the special service neutralized the powerful criminal group of the so-called Sukhum-Kutai clan.
Among those detained is an active employee of one of the regional law enforcement agencies.
The activities of the entire gang were coordinated by one of the influential representatives of the criminal world - a "thief in law" nicknamed "Antimos".
Due to inclusion in the NSDC sanctions list, he was banned from entering our country. So he managed criminal activities from the territory of one of the countries of the Middle East, where he recently died.
Criminals terrorized residents of southern Ukraine and "extorted" money from local entrepreneurs. If they refused to pay "tribute", they were subjected to psychological pressure, violence, and threats of physical violence.
According to operational data, gang members are involved in kidnapping and torturing people to receive a "ransom" for their release.
Such illegally obtained money was used to fill the "thieves' coffers" and support convicted accomplices in prisons.
In addition, the group's leaders tried to spread their criminal influence on the territory of the Black Sea region. To do this, they intimidated people and committed robbery attacks on them with particular cruelty.
According to the investigation, the gang included several residents of Odessa, including criminals who were previously prosecuted for committing serious crimes.
It was established that the perpetrators tried to "extort" USD 200,000 from an Odessa businessman.
During the operational combination, SBU employees with the involvement of fighters of the special unit of the Central Security Service "A" prevented a robbery, documented the group's criminal activities and detained three active participants.
During searches of the perpetrators' residences, law enforcement officers discovered:
reactive anti-tank grenade;
Makarov's pistol;
F-1 combat grenade;
cartridges for small arms of various calibers.
The removed means of injury have been sent for examination.
Currently, the detainees have been notified of the suspicion under Part 4 of Art. 187 (robbery) of the Criminal Code of Ukraine and a preventive measure was chosen in the form of detention without bail. The sanction of the article provides for punishment in the form of 15 years of imprisonment.
Urgent investigative and operational actions are underway to bring all the guilty parties to justice.
---