Main — War — The State Bureau of Investigation initiated the nationalization of the Belarusian ship
War
The State Bureau of Investigation initiated the nationalization of the Belarusian ship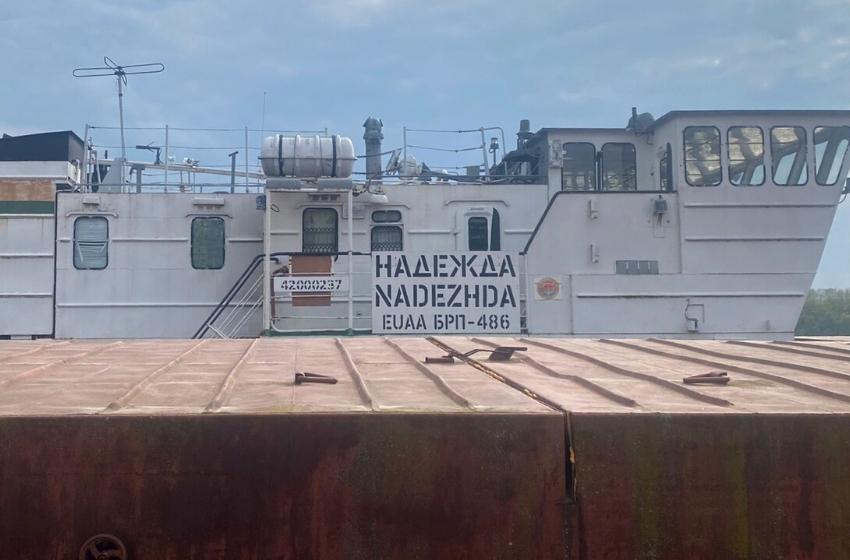 ---
The State Bureau of Investigation continues to work diligently to identify and nationalize the property of the aggressor country and their satellites to strengthen the state's defense capabilities.
Investigators of the State Bureau of Investigation Territorial Department in Mykolayiv, together with officers of the 17th Border Detachment of the State Border Guard Service and Marine Guard of the State Border Guard Service, found the Belarusian ship "Nadezhda" and a dry cargo barge in the Izmail port in Odessa region.
The ships were involved in Russian logistics operations on the Danube River.
Also, during the inspection of vessels in the Black Sea, the State Bureau of Investigation, together with employees of the Regional Maritime Protection Department of the State Border Guard Service and the Odessa Border Detachment, found a vessel of the Russian Federation. The owners tried to hide the "Volgoneft-268" oil tanker at the Chernomorsk Shipyard during the war, changing the ship's "residence permit" to Zambia.
Also, in order to minimize mandatory payments to the state budget of Ukraine, the cost of ships was significantly underestimated, which could lead to significant losses.
State Bureau of Investigation employees handed over the vessel to the Seaports Administration of Ukraine and submitted the relevant materials to the Odessa Regional Military Administration with the initiative of their nationalization. From now on, they will work in the state's interests for the development and economic development of Ukraine.
---