Main — Business — The supremacy, delicacy and taste of true caviar
Business
The supremacy, delicacy and taste of true caviar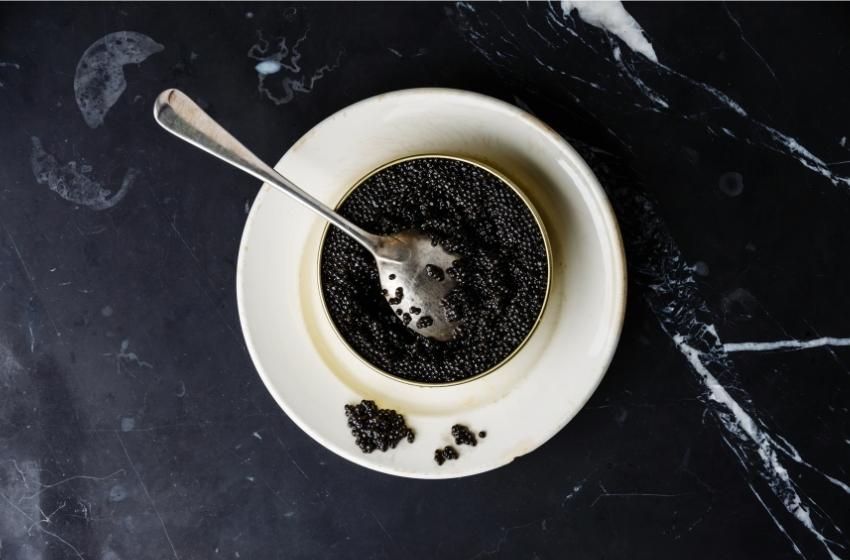 ---
There are over 26 varieties of sturgeon today with varying colours and flavours of caviar. Years ago, sturgeons were only wild-caught, which led to the rarity and expensive cost of caviar. Today, due to the overfishing, farming, breeding and harvesting of sturgeon, caviar has been improved so much that the price of some of its varieties is within affordability for many people.
---
Sturgeon is the most ancient in origin species of the animal world, which, due to objective and subjective reasons, is today an important object of cultivation.
The biological, gastronomic and dietary qualities of sturgeons make hem to be extremely desirable components of the development of ichthyofauna both in natural waters and under aquaculture conditions.
Sterlet (Acipenser rutenus Linnaeus) is a relatively small sturgeon species with a maximum body length of up to 120 cm and a weight of 8 kg or more. The sterlet is a freshwater species inhabiting the rivers that flow into the Caspian, Azov, Baltic, White, Barents, Kara and Black seas. Currently, the sterlet is found in the wild, for example, in the Danube River.
The massive fish catch in the past has caused irreparable damage to the sturgeons population in nature and their former habitat on the Danube River has been greatly reduced due to external influences, shipping and water pollution. That is why sturgeons in the Danube River ecosystem are endangered and are listed in the International Red Book. At such times, breeding under aquaculture conditions becomes especially relevant. Only in this way a valuable product can be obtained without harming the natural population of sturgeon fish.
Odessa Sturgeon Breeding Complex LLC is engaged in breeding, as well as the recreation of genetically pure lines of sturgeon and other fish species common in the Danube delta and the North-Western Black Sea region.
The quality of the products is confirmed by numerous certificates issued by domestic and foreign laboratories such as the Odessa Regional State Laboratory of the State Service of Ukraine for Food Safety and Consumer Protection, TUV, IBEN, BUREAU VERITAS and others.
The average size of sterlet caviar is from 1.5 to 2 mm, a delicate thin shell, due to which the delicacy literally melts in the mouth. The colour of the caviar can vary from gray to dark olive. The seafood has no fishy odor and has a clean, fresh taste with a slight nutty aftertaste.
The beneficial properties of sterlet black caviar have been known for a long time. In ancient times, it was even prescribed as a medicine for physical exhaustion and injuries. Black caviar contains vitamins, minerals, essential Omega-3 and Omega-6 fatty acids. Its balanced composition helps to remove toxins, has antioxidant properties, and accelerates metabolism. Moreover, to achieve a preventive effect, it is enough to eat just a few small spoons a day.
Black granular sterlet caviar of Odessa Sturgeon Breeding Complex LLC will decorate any dish; with its help you can give an exquisite look and impeccable ideal taste to the most usual dishes we are used to, such as, for example, a light salad of fresh cucumbers and chicken eggs: Bon appetit!
For more details on the description of the products of Odessa Sturgeon Breeding Complex LLC, prices and seasonal promotions, please visit their official web page.
---
Read more:
---