Main — Culture — The winners of All-Ukrainian Competition for Young Pianists named after Serafima Mogilevskaya
Culture
The winners of All-Ukrainian Competition for Young Pianists named after Serafima Mogilevskaya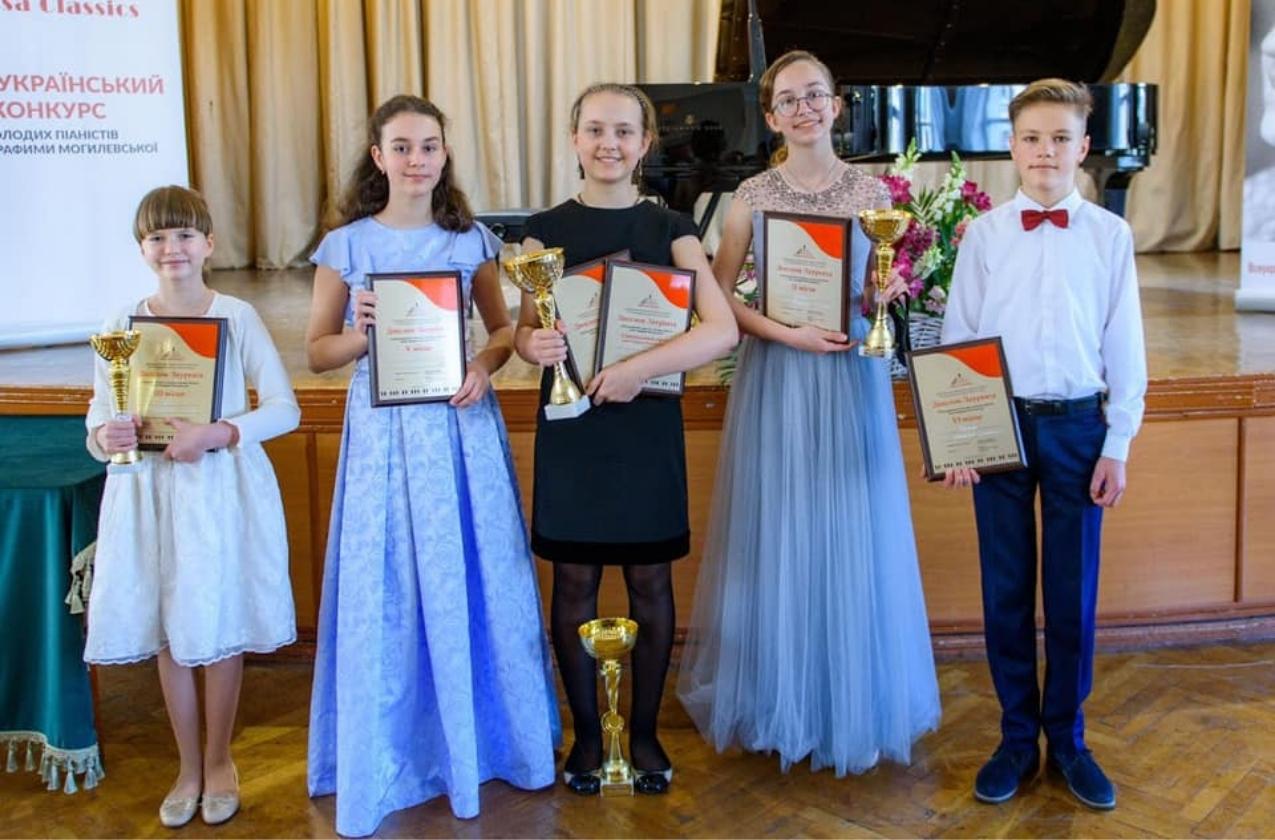 ---
Within the framework of the Seventh International Festival of Classical Music Odessa Classics, the Fourth All-Ukrainian Competition for Young Pianists named after Serafima Mogilevskaya took place.
---
Competitive auditions are held in the Great Hall of the Petr Stolyarsky Specialised Music School. The Competition is a tribute to the memory of the outstanding teacher, professor of the Odessa State Music Academy, who brought up a whole galaxy of talented world-renowned pianists, this is a continuation of the glorious pedagogical traditions of Serafima Mogilevskaya, which were laid down by her teachers - Maria Starkova, one of pianistic school, and the legendary Heinrich Neuhaus.
The founder and organiser of the Competition is "Odessa Classics". Honorary President of the Competition: People's Artist of Ukraine Aleksey Botvinov.
The main goal of the Competition is to identify and support talented young musicians, preserve national traditions in the field of professional music education, and popularize the Ukrainian performing piano school.
The competition is not a commercial event. There is no entry fee for participants. All competitive auditions are held in public. For spectators, admission is free to both audition rounds and the Gala Concert. As the Grand Prix of the competition, the winner is given the opportunity to perform on the Potemkin Stairs in the open-air concert of the Odessa Classics International Music Festival on the same stage with world famous musicians.
28 very talented young pianists from all regions of our country are starting a creative competition. We are happy to support the future of our culture. And I personally once again pay my debt to the memory of my first teacher, dear Serafima Leonidovna Mogilevskaya.

Aleksey Botvinov
On May 24 the award ceremony was held. The winners are:
1st place Pochebut Elizaveta (Kyiv), she also received a special prize named after Gedeon Leizerovich, provided by David Kuperstein (USA)
2nd place Vodneva Diana (Kyiv)
3rd place Kashubayte Kleya (Kyiv)
4th prize Aleynikov Mikhail (Kharkov)
5th prize Dorosh Sofia (Kyiv)
6th prize Fedoseev Kirill (Kropivnitsky)
Traditionally the winner will perform on the same stage with Alexey Botvinov and the National Symphony Orchestra of Kyiv on the Potemkin Stairs during an open-air concert that will take place on June 4 at 21.00.
---