Main — War — Traffic resumed on the bridge between Russia and Crimea - Russian Deputy Prime Minister Marat Khusnullin
War
Traffic resumed on the bridge between Russia and Crimea - Russian Deputy Prime Minister Marat Khusnullin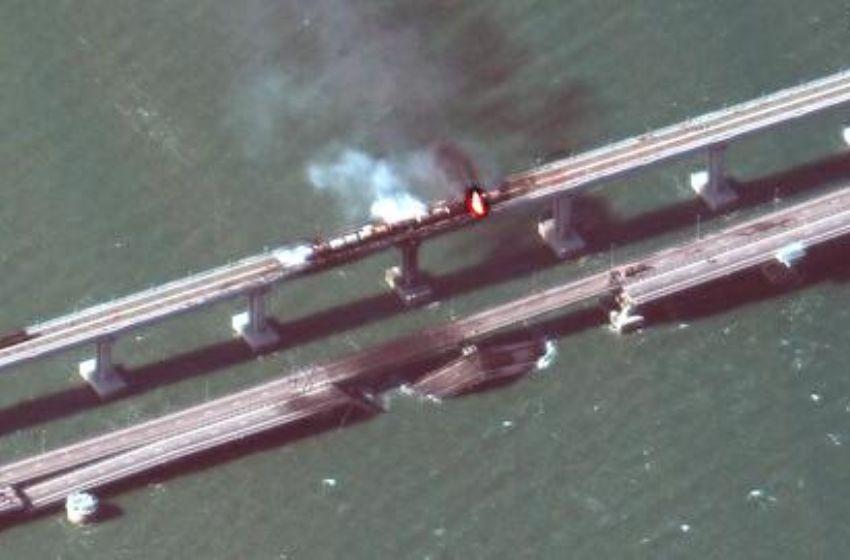 ---
The Crimean bridge reopened to road and rail traffic after being partially destroyed on Saturday by a large explosion attributed by Moscow to a truck bomb, which officially claimed three lives.
---
"Rail traffic on the Crimean bridge has been completely restored," Russian Deputy Prime Minister Marat Khusnullin told the press, according to Ria Novosti news agency, without specifying the time. "All the scheduled trains will pass in full," he added. He made it clear on his Telegram account that this recovery involved both passenger and freight trains. "We have the technical skills for that," he said.
A railway operator had announced a few hours earlier that two trains had already left for Moscow and St. Petersburg. The Crimean authorities had announced in the afternoon the resumption of car and bus traffic on the bridge's only remaining intact road lane.
This was confirmed by Khusnullin, specifying that the second lane will be operational again in the near future and that the conclusions of the observations made on Saturday on the damaged parts would be known on Sunday. Ferries will take over, in particular for the crossing of heavy vehicles. "We do not foresee a shortage," noted the deputy premier.
---