Main — Diplomacy — Transylvania included in cruise route from Izmail
Diplomacy
Transylvania included in cruise route from Izmail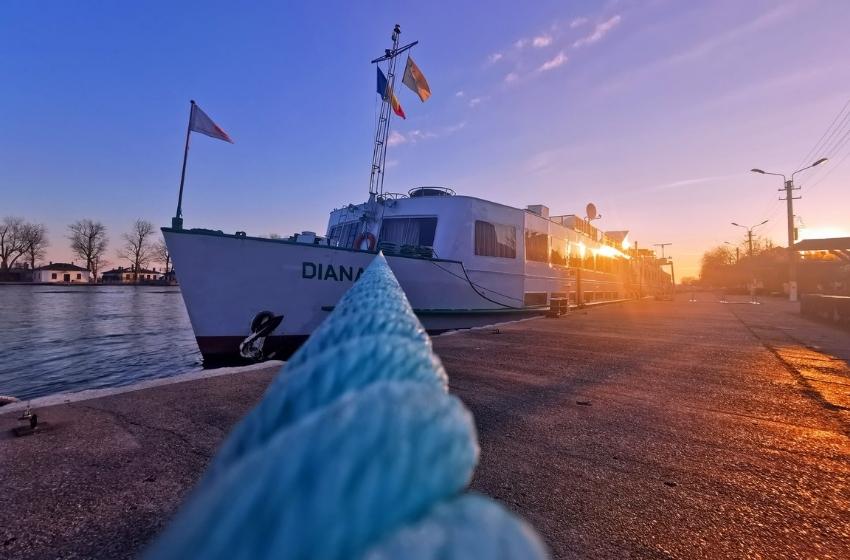 ---
The operator of the "Discovery of Romania" cruise, departing weekly from Izmail port to the Danube Delta, will complement its programme with bus excursions to Transylvania.
---
This was reported by the press service of the Izmail seaport administration. Ukrainian tourists who have a weekly opportunity to go to Romania on the MS Diana cruise ship from the seaport of Izmail will see not only the picturesque Romanian Delta but also Transylvania from October. According to the shipowner MS Diana Marius Krivtonenku, in the fall, it was decided to include excursions to the cities of Sinaia and Brasov with visits to the most interesting sights of Transylvania, such as the Peles and Bran castles (better known as "Dracula's castle"), the Piaţa Sfatului Town Hall Square, Black Church, etc.
Also, the schedule for MS Diana's departure from Izmail to Romania has been changed: from now on, the cruise for Ukrainians will be carried out during the weekend - starting on Thursday evening and ending on Monday morning.
First, tourists will go on a comfortable cruise ship along the Danube to Tulcea, and then by bus to Transylvania. The trip includes accommodation in four-star hotels in Sinai and Brasov, dining in colorful establishments (for example, in a restaurant located in the Bran Castle), an acquaintance with its various models of medieval architecture and the new Renaissance of one of the most picturesque and mysterious regions of Romania.
Tourists will return to Ukraine on MS Diana, where they can relax in comfortable cabins, use high-quality service and enjoy delicious dishes from the ship's chef.
The cruise ship MS Diana, starting from April this year, has been carrying out weekly calls to the seaport of Izmail, delivering Romanian tourists to Ukraine and Ukrainian tourists in the opposite direction. The MS Diana motor ship can accommodate 80 passengers. The motor ship was built in the Netherlands. The operator of the vessel is the Romanian travel company SC Webmedia SRL.
According to the shipowner, the total number of Romanian tourists who visited Ukraine as part of this tour is 296 people, Ukrainians who took a vacation on a cruise to Romania - 153 people. Since the beginning of the season, MS Diana has visited the port of Izmail 15 times.
In 2022, it is planned to build a mini-port for boats and yachts in Izmail within the framework of the cross-border European project "CBConnect-Trans - development of intermodal cross-border communication along the Isaccea-Orlivka-Tulcha-Izmail route" is a Ukrainian partner.
---