Main — Business — Ukraine will receive high speed combat boats from the USA, in 2022, and a warship from Turkey, in 2023
Business
Ukraine will receive high speed combat boats from the USA, in 2022, and a warship from Turkey, in 2023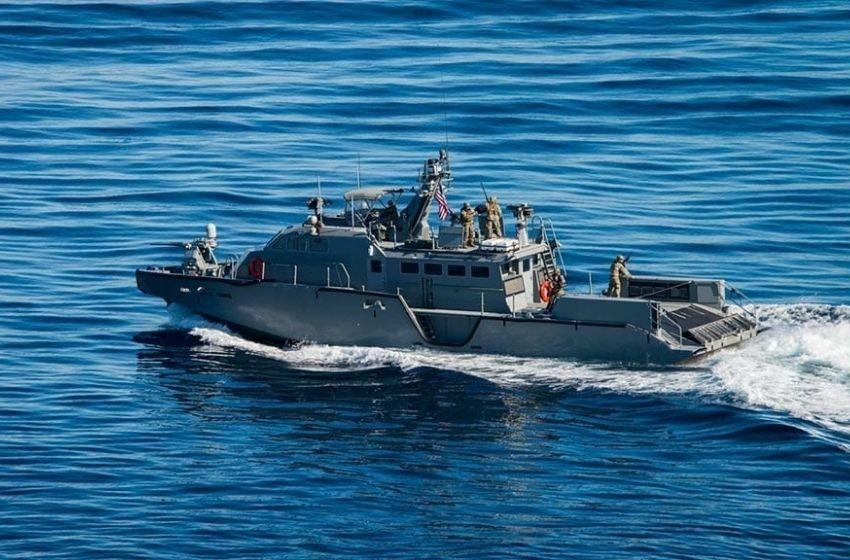 ---
The United States of America will begin delivering Mark VI high-speed combat boats to Ukraine next year. It was announced by the President of Ukraine Volodymyr Zelensky, during the celebrations on the occasion of the Day of the Navy of the Armed Forces of Ukraine.
---
According to Zelensky, against the backdrop of Russian armed aggression, the combat capable naval forces are one of the most important components of Ukraine's defense capability and security and an important factor in military-political reality in the Black Sea Region.
Therefore, one of my major priorities at the post of President of Ukraine is to build powerful naval forces equipped with modern ships and modern weapons, ready to respond adequately to challenges and threats to our national security.

Ukrainian President Volodymyr Zelensky
In order to revive the Ukrainian Navy, the reform of the Naval Military Office bodies under NATO standards was held in recent years.
Ukraine, together with the United States, the United Kingdom, the Republic of Turkey, and many of our friends and other countries, actively implements joint large-scale projects regarding the renewal of our fleet, the development of modern naval infrastructure, and the training of personnel ... In particular, the American side will begin transferring Mark VI high-speed combat boats to Ukraine next year.
Moreover, the Head of State specified that the memorandum of cooperation between Ukraine and Great Britain signed in 2020 is being filled with concrete actions. And shortly, the Ukrainian fleet will be reinforced by anti-mine ships and modern missile boats. A naval base for combat boats was already establshed in Yuzhny Port (North of Odessa).
In Pivdennyi Port, an infrastructure for basing patrol boats is formed, the management of the division of ships was deployed, and two boats of Island type are based. Reinforcement is also expected - at least three boats that are currently being upgraded in the United States.
Zelensky mentioned that also the Naval Base 'East' in Berdiansk on the Northwest coast of the Sea of Azov increases capacity and actively builds its infrastructure, and the Navy in the Sea of Azov was reinforced by two more combat boats. Also aviation is included in the Government programme for Ukrainian Naval Forces.
Strengthening of our maritime aviation is also successful. We expect to get modern and effective unmanned aerial vehicles "Bayraktar" shortly. Ukrainian crews for them are already completing training in the Republic of Turkey.
In addition, the construction of the first modern corvette for the Ukrainian Navy has begun in Turkey. It will be completed in a Ukrainian shipyard by the end of 2023.
On July 4, Ukraine marked Day of the Naval Forces of the Armed Forces of Ukraine and Day of Sea and River Fleet Workers. Celebrations took place in Odessa.
---