Main — Culture — Ukrainian Christmas polyphony. Hey Guide presents an album of authentic Ukrainian carols
Culture
Ukrainian Christmas polyphony. Hey Guide presents an album of authentic Ukrainian carols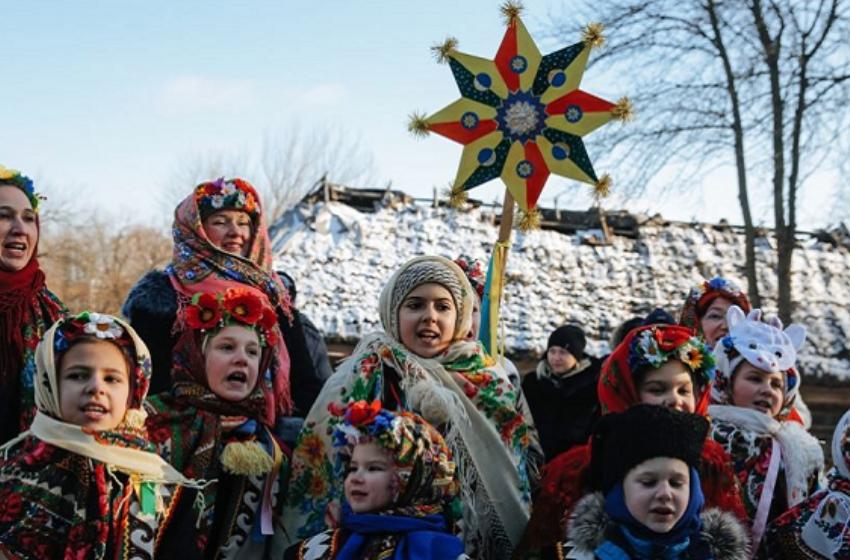 ---
Ukrainians caroled and gave generously even before the appearance of the Christian religion. With their ceremonial songs performed in the unique polyphonic technique to this day, the philanthropists and carolers wished their owners well-being, health, and a good harvest. This unique music is still partially preserved in villages and hamlets, but in most of Ukraine, it is disappearing at a catastrophic rate. Nastya Ivchenko and Zhenya Kaganovych, the founders of Hey Guide, are convinced that Ukrainian singing, recognized as a world value, deserves a new wave of popularity.
Christmas Hey Guide presents an album of majestic Ukrainian folk ritual songs, "Ukrainian Christmas Polyphony". It is designed to popularize traditional song culture and reproduce ancient music artificially replaced by Soviet or Western analogs.
The "Ukrainian Christmas polyphony" includes 13 compositions of original folk groups and performers who preserve and spread Ukraine's unique school of traditional singing.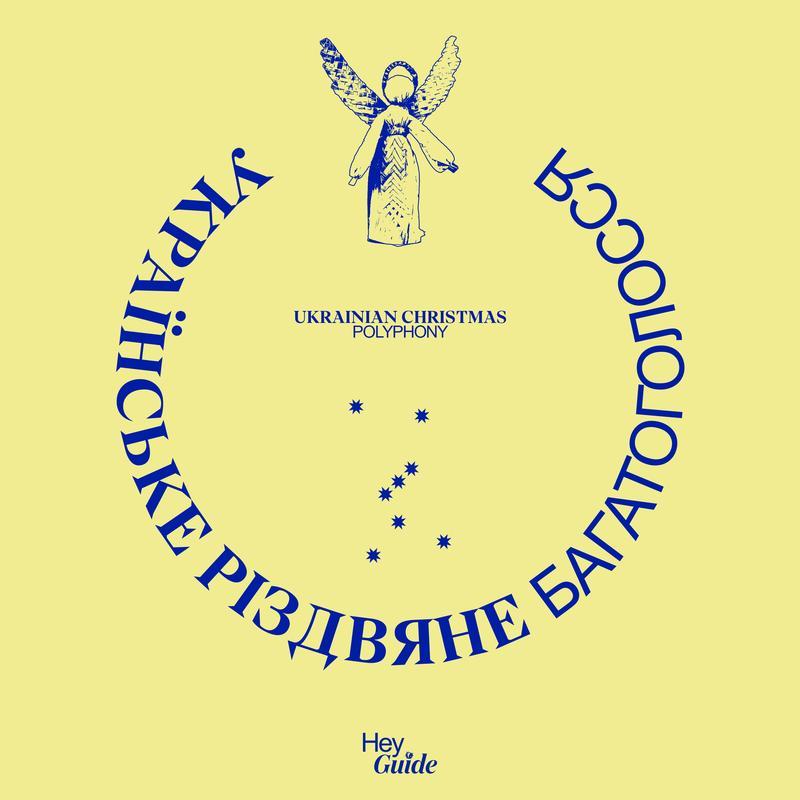 In order to record the singing of some of them, the Hey Guide team had to go on an expedition to Ukrainian villages. For example, in the village of Luka, Kyiv region, four folk songs were recorded by the folk group "Chervona Kalyna", which was founded in 1986 and today consists of 8 participants aged from 65 to 82 years. The repertoire of the collective, which takes care of the song traditions of the native village, includes more than 350 Ukrainian folk songs: from every day and lyrical to Cossack and historical.
In the village of Kryachkivka, in the Poltava region, the Hey Guide team managed to meet and record two compositions of the "Drevo" ensemble, founded in 1958 and known far beyond the borders of Ukraine for its unique polyphonic technique.
In Kyiv, the girls' folk group "Viltse" joined the work on the album, performing traditional songs without processing; singer and local historian Oleksiy Zayets, who performed two author's carols; folklore ensemble "Bozhichi", which plays real old music; and the folk group "Gulyajhorod", whose members perform songs collected by them in the villages of Central Ukraine.
You can listen to unique and authentic compositions from the "Ukrainian Christmas polyphony" album on Spotify, Apple Music and YouTube Music streaming services.
---