Main — Diplomacy — Ukrainian Fashion Week International Season SS23
Diplomacy
Ukrainian Fashion Week International Season SS23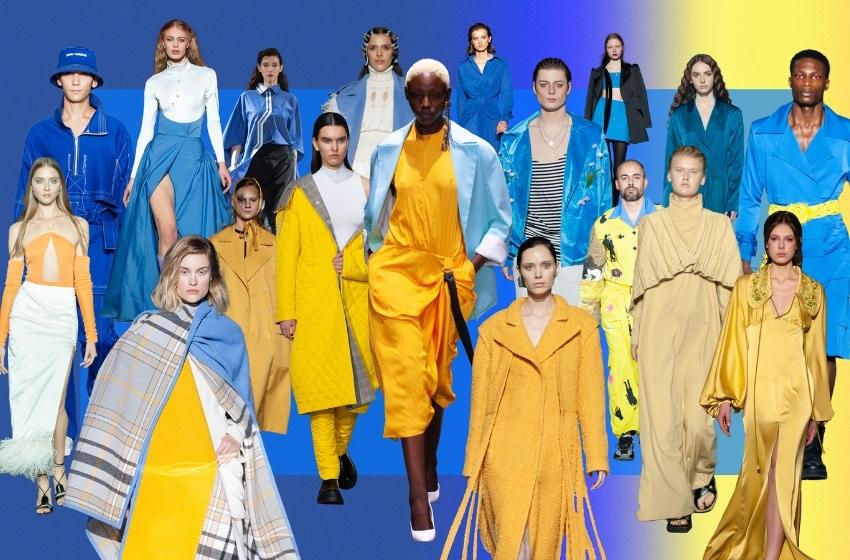 ---
For 2022, UFW team have been preparing numerous big projects dedicated to the 25th anniversary of Ukrainian Fashion Week. UFW team announced it during the 50th season of UFW that took place in early February. However, within a few weeks, on February 24, Russia started a full-scale war in Ukraine, which changed the life of every Ukrainian.
The team is very proud that regardless of any circumstances and cataclysms, Ukrainian Fashion Week has not missed a single season. Although due to Russia's severe war in Ukraine, the 51st season of UFW is jeopardized.
Today, Ukrainian Fashion Week presents the "Support Ukrainian Fashion" Initiative to reinforce Ukrainian designers. Ukrainian Fashion Week has already applied to fashion weeks in Europe and the USA with a request to present Ukrainian designers so that their new collections will be shown on world catwalks. Owing to this, designers will not lose the season, and the 51st UFW will take place in a new format for all of us.
 "In 1997 designers received a call from Ukrainian Fashion Week to unite in the industry and became this unifying force in the country. Since the full-scale Russian invasion of Ukraine, we have all been living in a state of incredible stress and survival that everyone feels in every corner of our country. However, Ukrainian designers found the strength during the war to create new collections to tell the whole world about Ukrainian resilience and courage, as well as to show Ukrainian national identity through fashion, which is an integral part of Ukrainian culture," – Iryna Danylevska, Founder and CEO of Ukrainian Fashion Week.
Fashion has always been the biggest, the loudest platform to stand for human rights and democratic values. It stands for inclusivity, diversity, sustainability, and freedom of expression. As a representative of culture, the fashion industry does not stand aside and helps fight for Ukraine every day during this terrible war.
Ukrainian designers are using their sewing skills to support the Ukrainian army, donating money for the needs of refugees, volunteering and, despite cruel circumstances, continue to create. UFW consider it the duty of Ukrainian Fashion Week to support Ukrainian brands and do everything to make their SS23 collections visible to the world.
The 51st season of Ukrainian Fashion Week will become international.  The team is deeply grateful to its colleagues from Europe and the USA: Malta Fashion Week, Budapest Central European Fashion Week, Berlin Fashion Week, Transilvania Fashion Festival, Vienna Fashion Week, MBFWMadrid, Brussels Fashion Week, Vegan Fashion Week (Los Angeles), who have already supported UFW.  It is the unprecedented international support that will give more than 20 Ukrainian designers the opportunity to present their collections in September-October 2022.
---