Main — Culture — Ukrainian Institute launches digital platform for global audiences to discover where to watch Ukrainian films
Culture
Ukrainian Institute launches digital platform for global audiences to discover where to watch Ukrainian films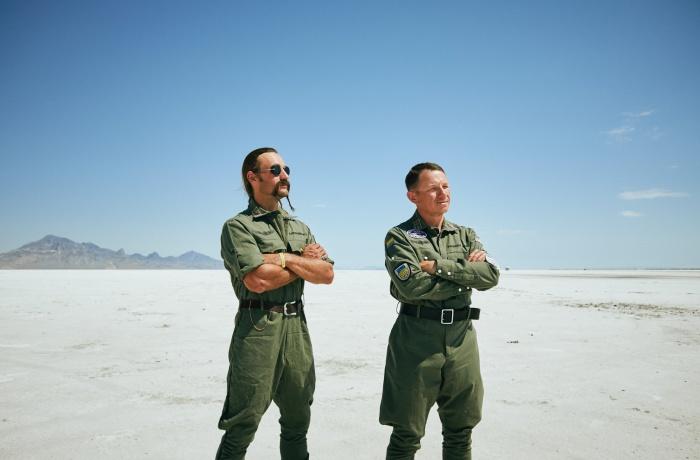 ---
The Ukrainian Institute, in partnership with usheru, launches a website ukrainefilms.com, the only open digital platform that guides global audiences to Ukrainian cinema.
Main image: Salt from Bonneville film
---
The site showcases a catalogue of more than 600 Ukrainian movie titles – from heritage works to latest releases – and shows where to watch them legally.
The project started at the beginning of the full-scale war, when representatives of the Irish company usheru contacted the Ukrainian Institute, striving to help Ukraine within the limits of their expertise – creating websites to promote where to see films from different countries. The partnership led to the creation of this website, specially designed to popularize Ukrainian films and introduce them to an international audience. In this way, this new online resource also facilitates access to legal viewing of Ukrainian cinema.
"The war in Ukraine has wreaked havoc on all aspects of Ukrainian life, including those working in the film sector. Our team wanted to help in some small way, so we are proud to support the development of the discovery site to showcase and promote the Ukrainian creative industry on a world stage. By watching Ukrainian films, audiences worldwide can help honor Ukrainian culture and support the filmmakers. Watching films has never been so meaningful!" noted Oliver Fegan, co-founder and CEO of usheru.  
The site, ukrainefilms.com, designed matching the brand, style and colors of the Ukrainian Institute, shows visitors where to watch each movie depending on their geolocalization. Users will be offered to watch movies in cinemas with active showings or online if it is available on host country VOD platforms. Currently, the website is in test mode.
"We started discussing a potential collaboration with usheru last year. And so, after several months of work on the project, the partners created perhaps one of the broadest bases of Ukrainian cinema. We want to thank the usheru company for supporting Ukrainian cinema and helping to implement the project. After all, now it is crucial to talk about Ukraine with the world using all available methods. Doing it through cinema is universal and understandable," said Iryna Kyporenko, program manager of the cinema department at Ukrainian Institute.   
About  
The Ukrainian Institute is a state institution under the Ministry of Foreign Affairs of Ukraine aimed at improving the understanding and perception of Ukraine in the world by means of cultural diplomacy.
usheru is a film – and entertainment – focused marketing technology company that empowers film bodies, distributors, studios and cultural projects around the globe to build direct, smart and meaningful relationships with their audiences. Its USP is a Software as a Service (SaaS) platform that enables audiovisual partners to bring audiences to content, showcasing their catalogues, improving their reach and increasing sales, by collecting first-party data and using first-class analytics to obtain key insights on audience behaviour. 
---