Main — Culture — Ukrainian Theatre Month in Europe
Culture
Ukrainian Theatre Month in Europe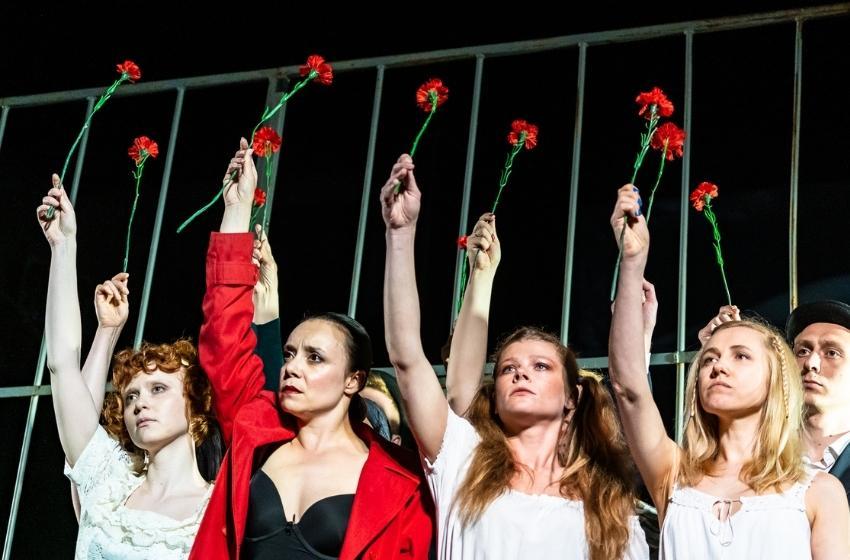 ---
Ukrainian Theatre Month in Europe — watch current performances from leading Ukrainian theatres.
Managers and artists continue to hold the cultural front, drawing attention to the Russian-Ukrainian war as best they can – through tours and performances. The programme of the tour:
"Bad Roads", dir. Tamara Trunova, Theater of Drama and Comedy on the Left Bank of the Dnipro, Kyiv
"The Gimps", dir. Stas Zhyrkov, Zoloti Vorota Theater, Kyiv
"Zal`ot", dir. Yuriy Radionov, Maliy Theater, Kyiv
Schedule:
May 31 - "The Gimps" Varena, Lithuania
June 1 - "The Gimps" National Kaunas Drama Theater, Kaunas, Lithuania
June 1 - "Bad Roads" Dailes Theater Festival, Riga, Latvia
June 5, 6 - "Zal`ot", Die Staats Theater Stuttgart, Germany
June 7 - "The Gimps" Alitus City Theater, Alytus, Lithuania
June 9 - "Bad Roads" Vilniaus mažasis teatras, Vilnius, Lithuania
June 16 - "Bad Roads" TheATRIUM Festival, Klaipeda, Lithuania
June 20 - "Bad Roads", The Komedie Theater, Prague, Czech Republic
June 24 - "Bad Roads" The Radikal Jung Festival, Munich, Germany
June 30 - "Bad Roads" Berliner Ensemble, Berlin, Germany
Performances are shown in Ukrainian with subtitles.
Every appearance on the stage, purchased ticket, published news – these are all small steps on the way to our common victory in the cultural fight against Russian war.
Organised by Ukrainian Artistic Task Force with the support of Ministry of Culture and Information Policy of Ukraine, State Agency for Arts and Art Education, Culture Department of the Kyiv City State Administration, Goethe-Institute and Ukrainian Institute.
---