Main — Business — Volodymyr Zelensky and Pedro Sánchez unveiled a plaque dedicated to the Prime Minister of Spain on the Walk of the Brave in Kyiv(photo)
Business
Volodymyr Zelensky and Pedro Sánchez unveiled a plaque dedicated to the Prime Minister of Spain on the Walk of the Brave in Kyiv(photo)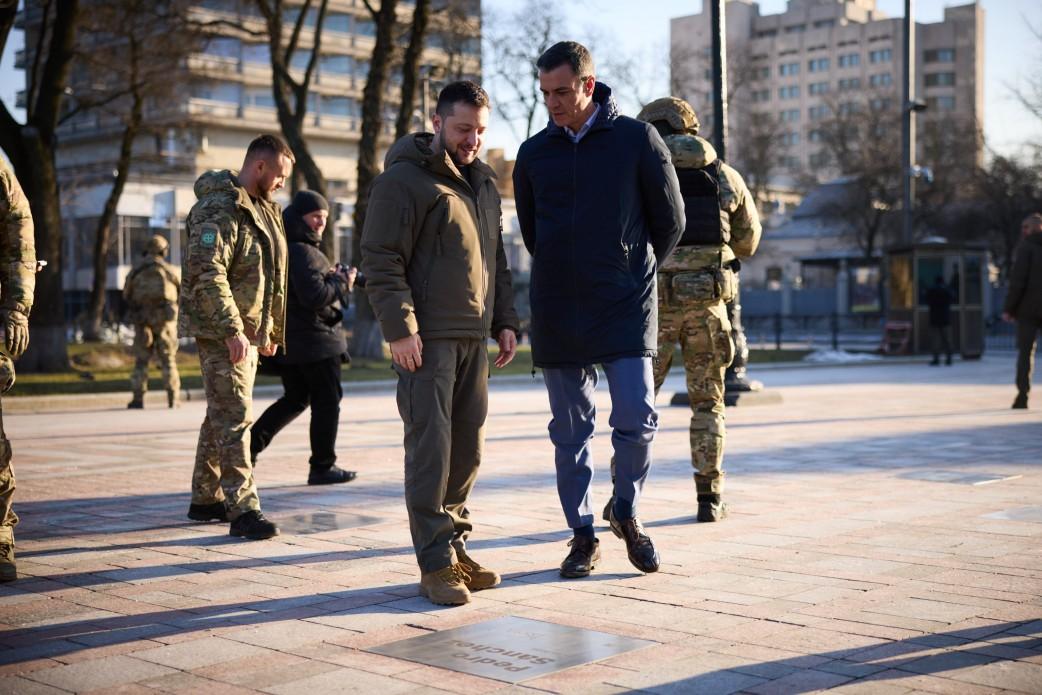 ---
President of Ukraine Volodymyr Zelensky and Prime Minister of the Kingdom of Spain Pedro Sánchez visited the Walk of the Brave on Constitution Square in Kyiv and took part in the unveiling of a plaque in honor of the head of the Spanish government.
Volodymyr Zelensky thanked the Prime Minister of Spain for the assistance his country is providing to Ukraine during the Russian invasion.
"This Alley has plaques with the names of people who have supported Ukraine from the very beginning of the invasion. We express our gratitude to you for this support," the President said.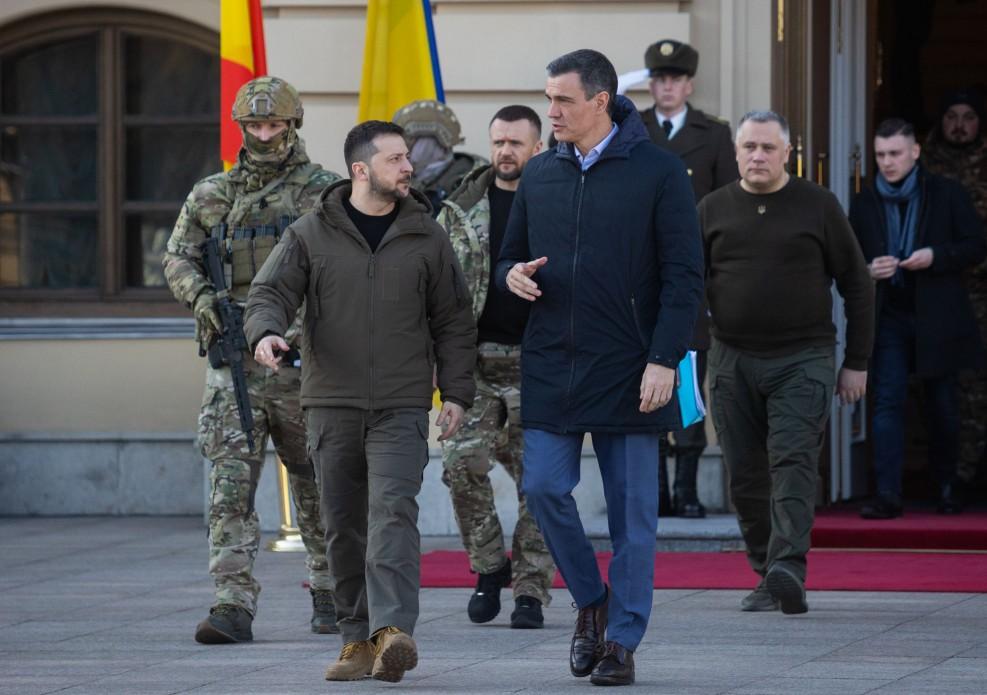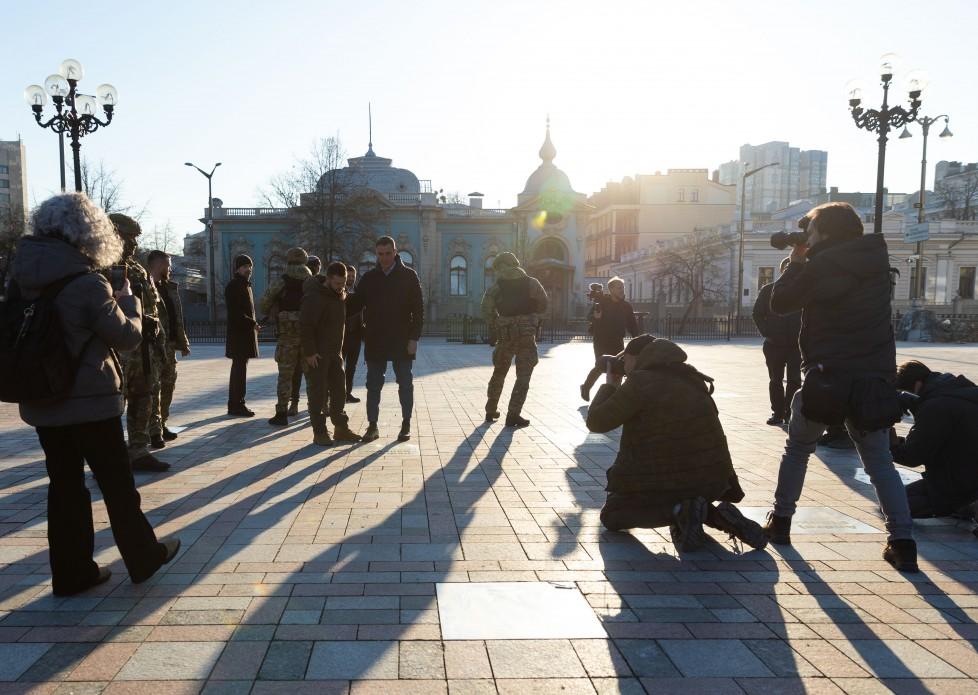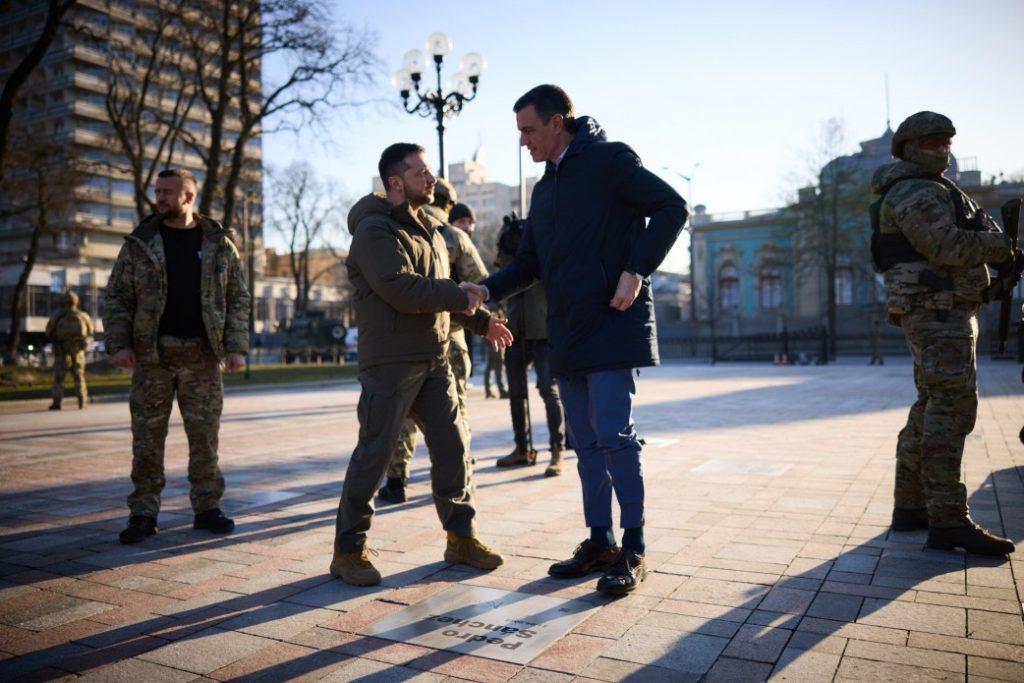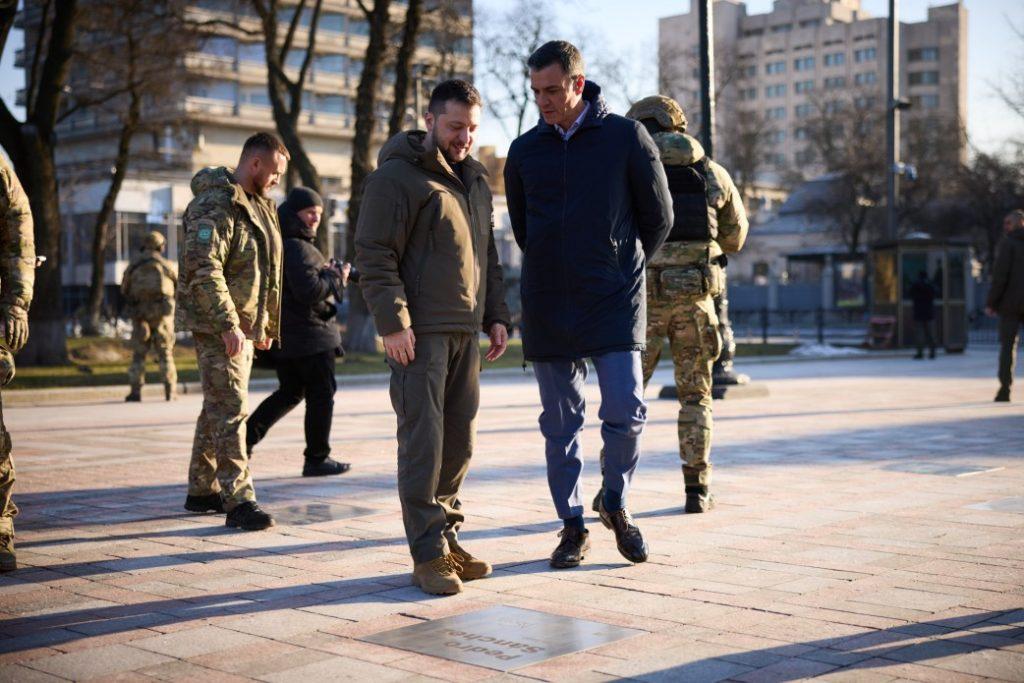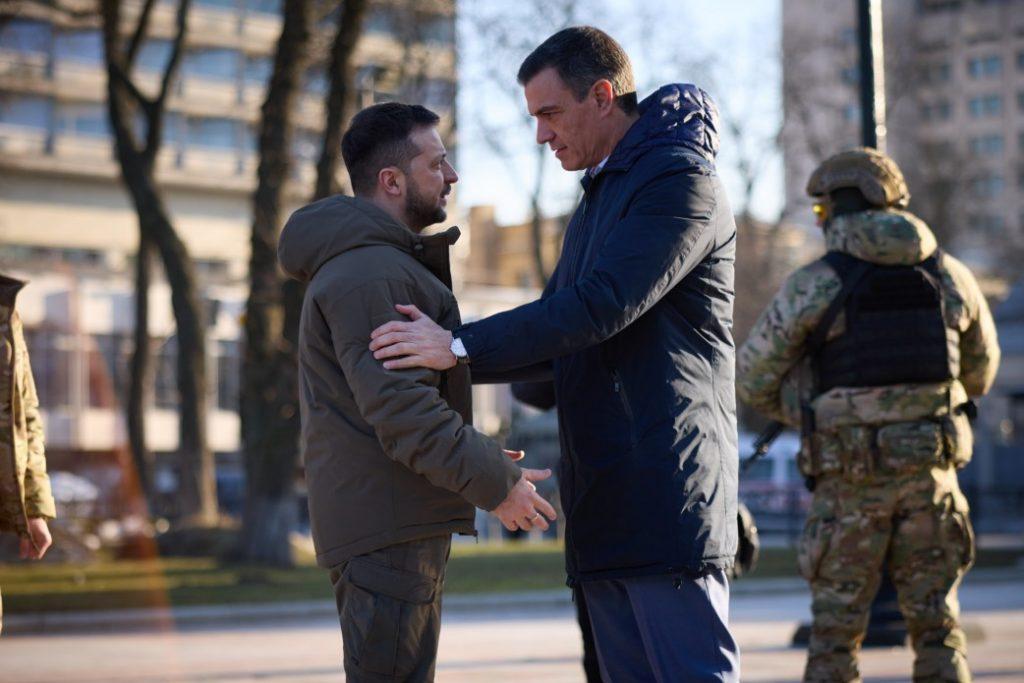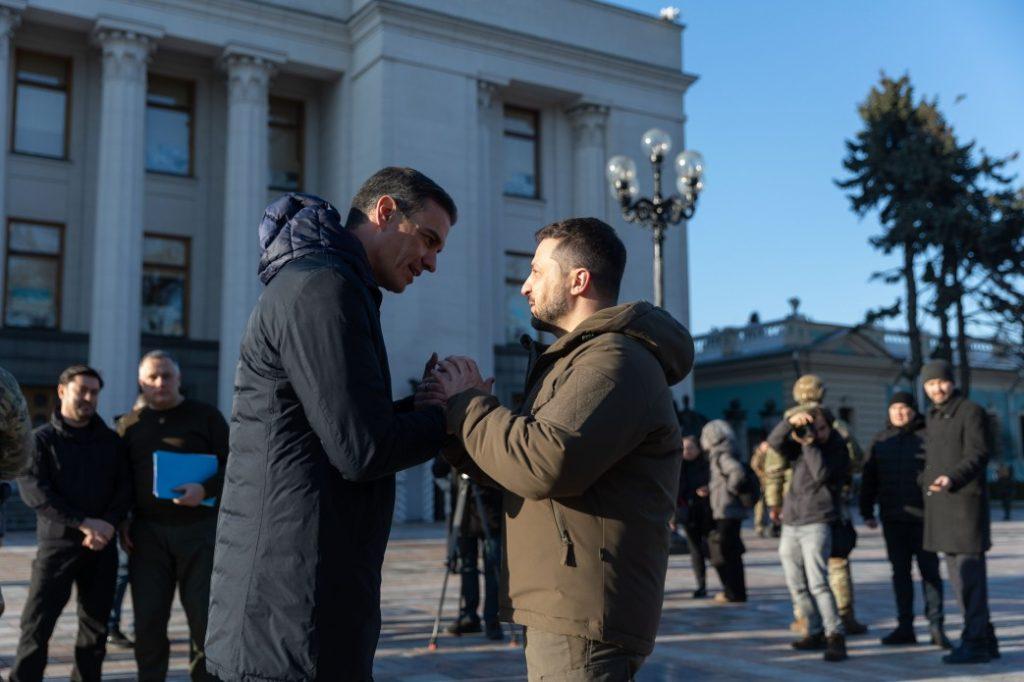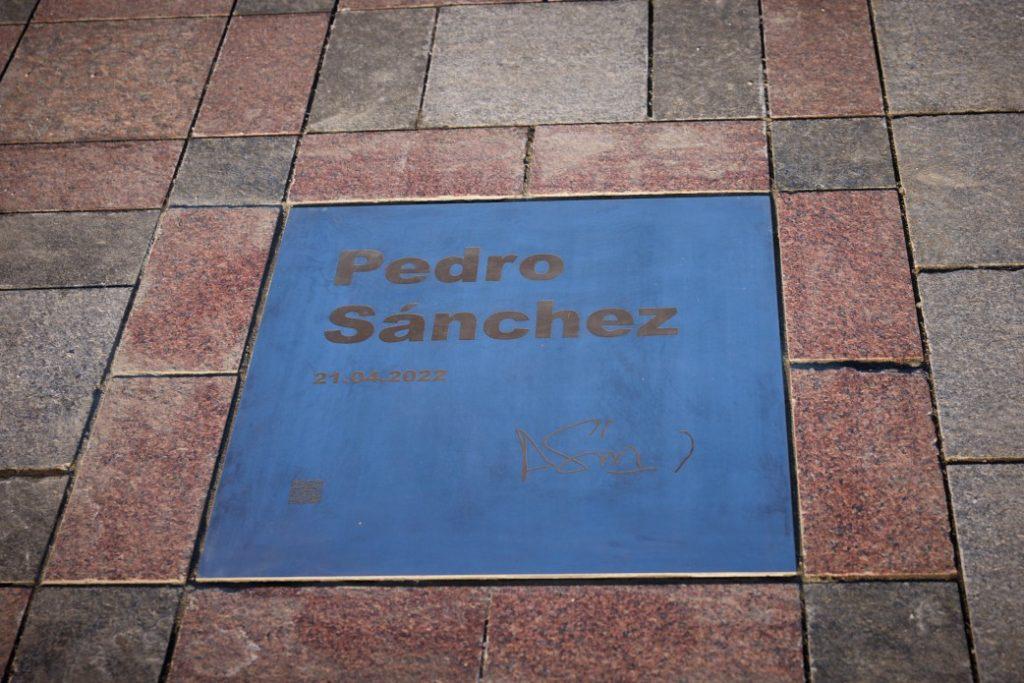 ---