Main — Business — Volodymyr Zelenskyy and Sean Penn discussed support for Ukraine and visited the Walk of the Brave in Kyiv
Business
Volodymyr Zelenskyy and Sean Penn discussed support for Ukraine and visited the Walk of the Brave in Kyiv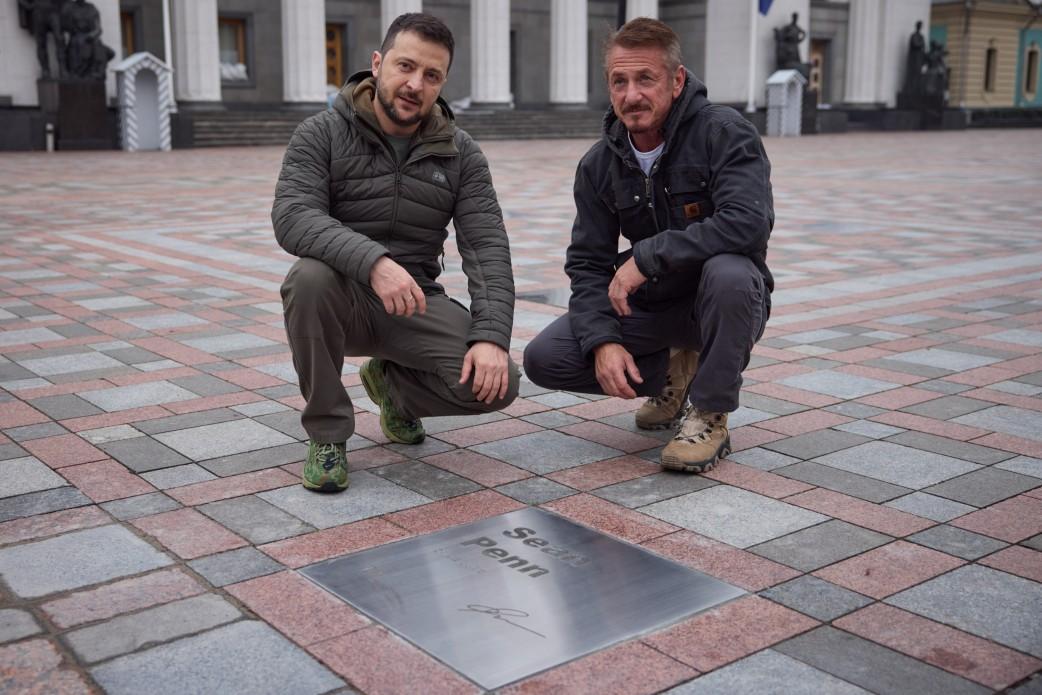 ---
President Volodymyr Zelenskyy held a meeting with American actor, filmmaker, screenwriter and producer, Oscar winner Sean Penn, who is coming to Ukraine for the third time during the full-scale invasion of Russia.
The Head of State thanked Sean Penn for the attention and support for Ukraine and its people since the beginning of this war.
Volodymyr Zelenskyy spoke about the current situation in the country. The interlocutors discussed the possibilities for supporting Ukraine and keeping the world's attention focused on the tragic events that are taking place.
Sean Penn said that he continues to work on his film about Ukraine.
The American artist brought his Oscar statuette and handed it to the President as a symbol of faith in the victory of our country. The award will remain in Ukraine until the end of the war.
Volodymyr Zelenskyy presented Sean Penn with the Order of Merit of the III degree, with which the actor was honored for significant personal merits in strengthening interstate cooperation, support for the sovereignty and territorial integrity of Ukraine, and a significant contribution to the popularization of the Ukrainian state in the world.
Volodymyr Zelenskyy and Sean Penn also visited the Walk of the Brave on the Constitution Square. On this alley, next to the names of many world leaders who helped Ukraine during the full-scale invasion of the Russian Federation, there is also a name plaque of Sean Penn.
The Head of State emphasized that the Walk of the Brave begins precisely with the plaque dedicated to the American actor and director, as he visited Ukraine on the first day of the Russian invasion, February 24, to document the events in our country and convey the truth about Russian aggression to the world.
"We are extremely grateful to all the people who came in person to support Ukraine and our citizens. And we wanted to have a place thanks to which present and future generations of Ukrainians will remember those brave people who stood with Ukraine from the very beginning," Volodymyr Zelenskyy said.
The actor noted that he was very moved by this tribute. According to him, it is a great honor for him, and this place will henceforth be one of the most iconic in his life, along with the places where his daughter and son were born, whom he is very proud of.
---