Main — War — Volumes of electricity deficit will allow Ukrainians to turn on the light for 5-6 hours a day
War
Volumes of electricity deficit will allow Ukrainians to turn on the light for 5-6 hours a day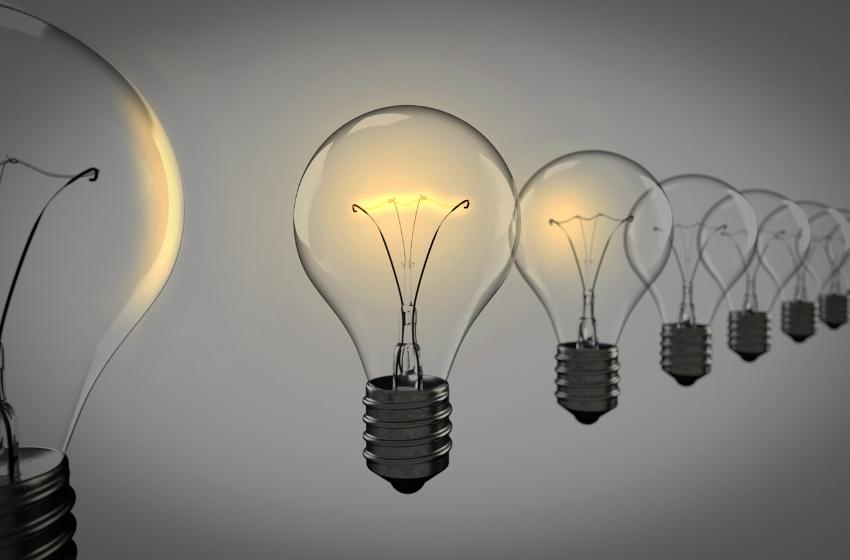 ---
Now electricity production in Ukraine covers 70% of consumption needs, Prime Minister Denys Shmyhal said during a government meeting.
---
The second winter of this full-scale war has already begun, and it will be very challenging for our state. We have no illusions. russian terrorists will further shell the energy infrastructure. Their goal is to freeze Ukraine and commit another genocide of the Ukrainian people. To do exactly what the communist regime did 90 years ago, when it committed the Holodomor in Ukraine.
However, now we are not unarmed, we are not alone, and we will not surrender under the attacks of the enemy. Despite the constant shelling of our energy system, it remains integral. All regions of Ukraine, except Kherson region, are supplied with power. Currently, electricity production in the country covers 70% of consumption needs, and 30% is the deficit, which is adjusted by consumption restrictions.
Oblenergos (regional power distribution companies) - the companies responsible for supplying electricity directly to consumers - now have the opportunity to determine the schedules for rotating this supply. It works as follows. Ukrenergo informs regional power distribution companies about the volumes of consumption that can be supplied to a particular region from power plants. Then the oblenergos determine who they will turn off in order to comply with the established limits.
Now the regional power distribution companies have two tasks: not to exceed the limits provided by NPC Ukrenergo, because that is why they have to apply emergency shutdowns. And secondly, to minimize uneven disconnection of consumers. What exactly does this mean - it is unacceptable that in some houses there is no light for 20-30, and sometimes 40 hours, while others remain with light around the clock. This is a matter of equity.
I will also request the local authorities to join the communication and explain to people why some houses are not disconnected, for what reasons, what critical infrastructure facilities they are connected to.
Indeed, the situation is difficult, there is a deficit. But with a deficit of 30% in the system, the costs of the grid and the priority connection of critical infrastructure, 50-60% remains for the population in each region to cover the needs. This is sufficient to evenly distribute the load of forced outages among all consumers, so that people can turn on the light for at least 5-6 hours a day.
Two key components for the situation to improve: a strong air defense that can protect our skies and quick repairs of damaged power equipment.
Regarding air defense. Over the past month, there has been significant progress. First of all, thanks to the supply of modern Western systems. Under the leadership of President Volodymyr Zelenskyy, we are constantly negotiating with our Western partners to increase these supplies.
The second aspect is repairs and supply of additional power equipment. Now practically no countries in Europe that would not help us in this direction. Yesterday, we paid special attention to this issue in a conversation with the foreign ministers of Estonia, Latvia, Lithuania, Norway, Sweden, Finland and Iceland. For example, Lithuania alone has given us 114 transformers. Other countries allocate funds and equipment to help Ukraine survive the winter. Not only Europe, but also the USA, Canada and Japan provide us with substantial support.
Nevertheless, one must understand that the production, repair and installation of new energy equipment is an extremely complicated technological process that could take many months in peacetime. It is not a peaceful time now, and therefore we are trying to turn months into weeks, and weeks into days. Thousands of power engineers work for this purpose every day and every night.
Last week, at the initiative of the President of Ukraine, the Points of Invincibility were launched across the country. Almost a thousand of them were opened by the State Emergency Service. These points have light, water, heat and communication. We are working to provide each such point with a Starlink terminal. Currently, the Government is negotiating the possibility to buy a new large batch of thousands of starlinks for Ukraine. Today we will also approve the necessary documents for the Starlink terminals to be imported to Ukraine free of duty and VAT. This will reduce their cost and provide them to as many people and organizations as possible.
Such points have been opened by responsible businesses: in shops, pharmacies, bank branches and gas stations. Local authorities are also actively involved in the organization of such places.
Another important aspect of preparing for winter is a sufficient amount of energy resources. We are entering the winter with 14 billion cubic meters of gas in our storage facilities and 1.3 million tonnes of coal in storages. This resource will be quite enough to get us through the winter stably.
This applies not only to gas and coal, but also to fuel. In the context of increasing imports of diesel and gasoline generators, we understand that the demand for fuel may increase. But the Ministry of Economy does not foresee any deficit. The Government is in constant dialogue with fuel networks and closely monitors the balance of imports and consumption. Imports in recent months have amounted to about 700 thousand tonnes per month, and this allows us to meet the needs of consumers.
Over the past 9 months we have proved that we are able to overcome all the extraordinary challenges that our country had to face. We do not doubt for a minute that the light will conquer the darkness. Everywhere. We are working on it. We help each other and our Armed Forces. Glory to Ukraine!
---