Main — Diplomacy — What does jellyfish taste like?
Diplomacy
What does jellyfish taste like?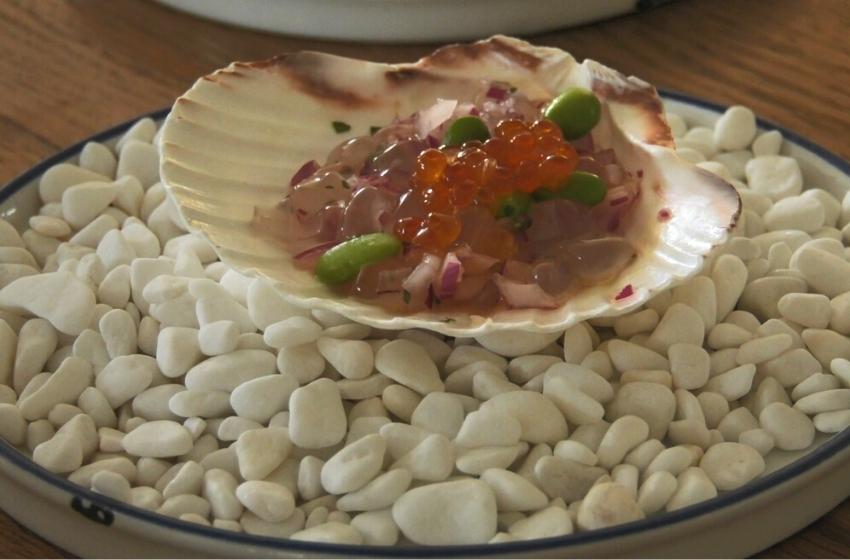 ---
In the Black and Azov Seas, there are two types of jellyfish that you can eat: aurelia and cornerot. Berdyansk chef Nikita Smakovsky knows exactly which dishes can be prepared from this sea food.
---
Jellyfish are bell-shaped marine animals that have a gelatinous body consisting of an umbrella-shaped top and tweezers. Their meat is often used in a variety of dishes in Asian countries, as it's believed to offer several health benefits. Jellyfish are used to make salads, sushi, noodles, main dishes, and even ice cream. There are various methods of cooking jellyfish.
The culture of jellyfish meals is not widespread in Ukraine, but in the Sea of ​​Azov, there are two types of jellyfish that can be eaten: aurelia (Moon jelly) and cornerot. According to the chef, it is necessary to remove all toxic substances and tentacles from the jellyfish. The main delicacy is the so-called "umbrella," or "dome."
Berdyansk chef Nikita Smakovsky notes that it is dangerous to cook such a dish at home. If you incorrectly separate the edible part from toxic substances and eat jellyfish meat; it can be life-threatening.
I want to warn you right away that some may have a rejection or an allergic reaction, so I will not advise you to cook them at home. If you decide to repeat it, it is at your own risk. It is better to try a little first, and if everything goes well, you can eat.

Nikita Smakovsky
According to the author's recipe, Nikita managed to cook two dishes - Chinese salad with a Jellyfish and a Jellyfish Tartare with a French dressing. First of all, the cook thoroughly washed, cut and blanched the jellyfish in boiling water. Then he laid it out on the ice and started cooking.
The ingredients of the first: Chinese salad, the jellyfish meat cut into thin strips, included cucumber, celery, green onions, avocado, and Myers mushroom. Dressing ingredients: soy sauce, sweet and sour chili sauce, garlic chili sauce, sesame oil, and rice vinegar. The salad was garnished with microgreens and cilantro leaves.
The tartar contains the following ingredients: finely diced jellyfish, edamame beans, red caviar, powdered sugar, mint, parsley and red onion. For the dressing, the chef used several types of vinegar: wine and rice.
We cut the dome of the jellyfish into cubes, seasoned with a special dressing of red wine vinegar, added some non-hot onion (red or shallots), parsley, mint. And we brought it to taste with powdered sugar. You can add some spice if you like. This should be marinated for at least one minute.

Nikita Smakovsky
The proportions the chef decided to leave as a secret. However, it is necessary to feast on such a dish quickly enough because the jellyfish "melts" in the warmth.
It's almost tasteless. It looks like a squid, but it is a more liquid substance. Something like a mixture of squid, oysters, and perhaps a little distantly fish.

Nikita Smakovsky
However it is more difficult to catch jellyfish in the Sea of ​​Azov because they leave the Ukrainian beaches.
---