Main — Business — The best wineries to visit in Northern Israel
Business
The best wineries to visit in Northern Israel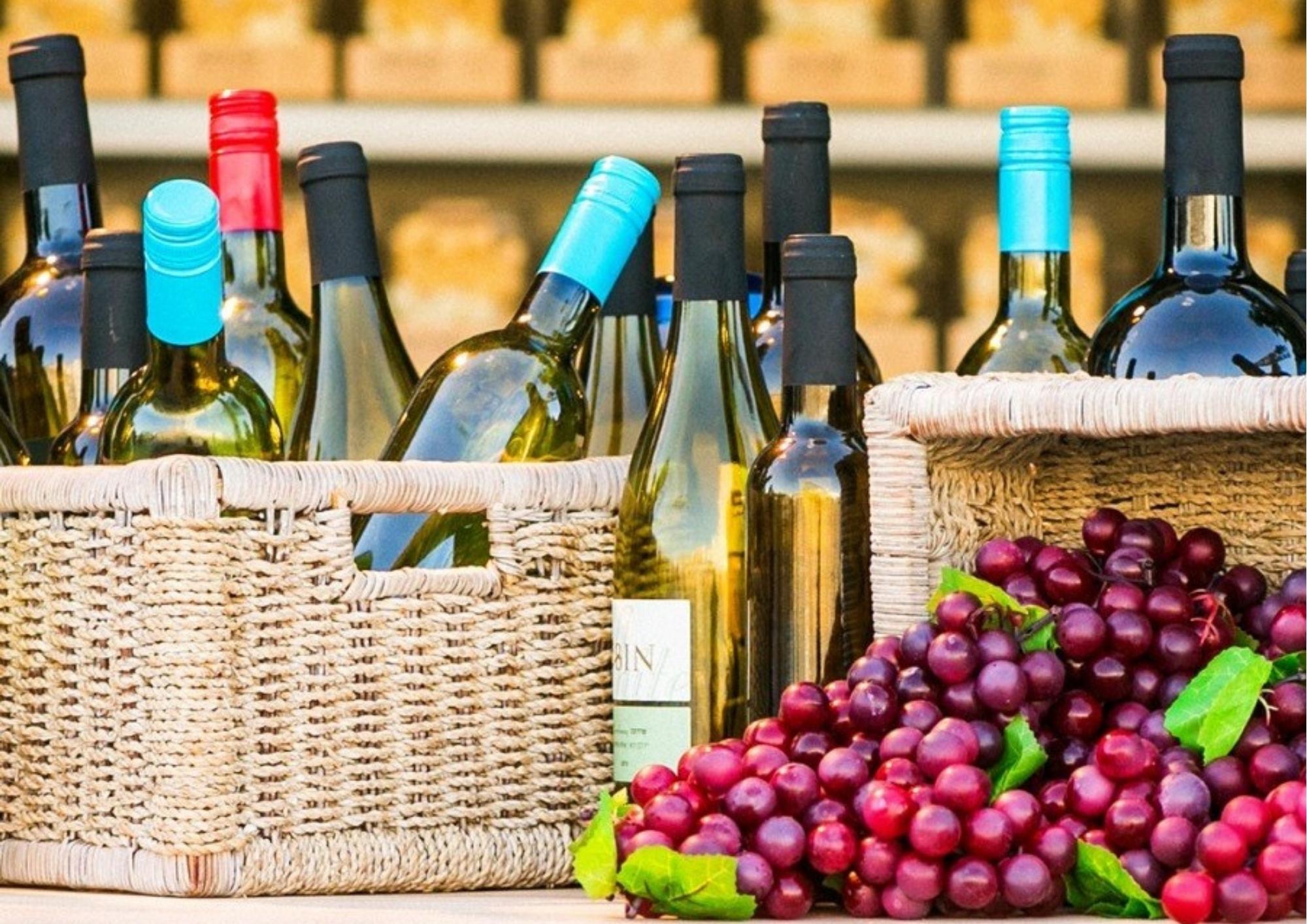 ---
Our partner Haifa CVB made an interesting overview of 11 wineries around Haifa, Zichron Yaakov and Binyamina, which definitely deserve attention and are worth a visit.
---
Part 1. Zichron Yaakov and Binyamina
Carmel Winery (kosher)
Wine cost: 20-250 ₪
Perhaps the most famous and one of the largest wine producers in the country, whose history began back in 1882 thanks to the support of Baron Edmond Rothschild. For 138 years, Carmel winemakers have not stopped improving production and looking for new flavors, which is why their wines have been awarded several prestigious industry awards at once, including Decanter 2020.
The Carmel Wine & Culture visitor's Center offers wine tours (strictly 18+), which must be booked in advance. By the way, the Carmel Wine & Culture visitor's Center has already reopened!
---
Amphorae Wines
Wine cost: 75-500 ₪
Wine estate of the so-called "new wave", created in the center of the Carmel ridge in 2000 by Gil Schatsberg and Guy Rylov. Since 2008, it has been owned by the family of businessman Vladimir Dubov and has been constantly improving since then. It is noteworthy that Amphora's consultant is Michel Roland, one of the most famous winemakers in the world.
Tastings take place in the courtyard of the winery.
---
Tishbi Winery (kosher)
Wine cost: 35-200 ₪
The history of this brand began in 1882 when the family of the hereditary winemaker Mikhail Khamlitsky arrived in Eretz Yisrael at the invitation of Baron Rothschild. The Tishbi brand is well known in Israel, but few people know that Tishbi is an abbreviation of the Hebrew words meaning "settler of the State of Israel." This is the surname that the Hamlitsky family took on the advice of Chaim Bialik in 1925.
In addition to wine, Tishbi also launched brandy production. In 1996, the three-year-old Tishby cognac was awarded a prestigious award at the IWSC in London.
---
Binyamina Winery (kosher)
Wine cost: 20-400 ₪
Another major wine brand in Israel, producing approximately 3 million bottles of wine a year. Binyamina was founded in 1952 by the Hungarian winemaker Josef Salzer. Initially, sweet and table wines and liqueurs were produced here. However, in 1996, the new owners invested heavily in the development of the production, and today it boasts an excellent wine range.
The tasting center is located in a historic building built in 1925 by Baron Rothschild for a perfume factory.
---
Somek Winery
Wine cost: 70-220 ₪
Somek is a small, family winery located in the heart of Zichron Ya'akov
The Winery uses only grapes from the family vineyard, cultivated since 1882. Somek founder, Barak Dahan, is a 5th generation winemaker. His ancestors settled in Zichron Ya'akov in the late 19th century and until the early 2000s were Carmel suppliers. Before opening his winery, Barak travelled to many wine-growing regions of the world, and his wife Gila received her oenologist degree from the University of Adelaide. In 2002, they founded their own winery. All wines are Vegan Friendly.
On Friday and Saturday tasting takes place in the winery's courtyard. For groups of more than 8 people, the organisation of tastings is possible outside of working hours.
---
Margalit Winery
Wine cost: 150-290 ₪
Traveling to the wine regions of California has inspired physical chemistry professor Yair Margalit to radically change his field of activity. So, in 1989, the Margalit winery appeared in Israel: the first small family production in Israel. Today, the Margalit family owns 3 vineyards: in Binyamin, Upper Galilee and Zichron Yaakov. Yair is also the author of 3 textbooks on oenology and winemaking.
Tastings and visits are possible by prior arrangement.
---
Part 2. Haifa and surroundings
Vortman Winery
Wine cost: 70-220 ₪
Vortman is one of the "new wave" boutique wineries. Its owner, High Wortman, worked in the computer industry a few years ago, and in 2003 decided to plant grapes on the slope of Carmel under his grandmother's house in Haifa, where he set up a small production. The experiment resulted in 6 hectares of vineyards (4 hectares in the Shfei Valley appeared in 2009) and a wine-making facility built in Haifa, which produces about 30 thousand bottles of wine a year.
Wine tasting is possible on Monday and Wednesday from 11 am to 4 pm.
---
Tulip Winery
Wine cost: 69-220 ₪
A boutique winery, a family business that also emerged during the "new wave" in 2003. Today, Tulip Winery is one of the rising stars of Israeli winemaking, producing about 300 thousand bottles of wine a year. The history of the brand is also remarkable for the social component of the business: people with special needs, residents of the village of Kfar Tikva, work here. Black Tulip 2017 red wine won gold at the Decanter 2020 international award.
---
Morad Winery (kosher)
Wine cost: 55-99 ₪
Jacob Morad and his wife Eti opened their winery in 1999 and began producing small batches of homemade wine. Today, a distinctive feature of this enterprise is that, in addition to the traditional ones, they produce several dozen wines based on fruits, vegetables, and even herbs, and are also engaged in the production of liqueurs. Passion fruit and grapefruit wine, lychee liqueur, and many other extraordinary flavours!
At the winery's tasting center in Yokneam, you can enjoy the entire range of beverages produced for free.
---
Simon Winery
Wine cost: 75-120 ₪
Family winery-boutique in Kiryat Tivon, created in 2010 thanks to the love of the head of the family Zeev Simon for red wine. Returning to Israel after visiting wineries in France, Italy and Spain, he studied at the Sorek winery, after which he decided to create his own winery. Since 2018, the production of port, white and rosé wines has also been opened here.
Simon Winery runs wine tours mid or weekend by appointment. Delivery of wine purchased in the online store is also possible.
---
Neve Yarak Winery
Wine cost: 110-225 ₪
A very young farm, founded in 2015 by industrial designer Momo Shmilovich in his native moshav Neve Yarak. A feature of the winery is that the wine is produced here exclusively from Carignan grapes, which were planted about 40 years ago, but until recently were not used for its intended purpose. Today, Neve Yarak is one of the most promising and actively developing boutique wineries in Israel.
Tasting is possible by prior arrangement. In addition, wine and special wine sets ordered from the online store can be delivered to your home if you live in the center of the country.
---
Haifa Convention Bureau
Website | Facebook | Instagram
---