Main — Culture — The Swedish surgeon, together with Ukrainian medical professionals, conducted innovative surgeries on Ukrainian military personnel
Culture
The Swedish surgeon, together with Ukrainian medical professionals, conducted innovative surgeries on Ukrainian military personnel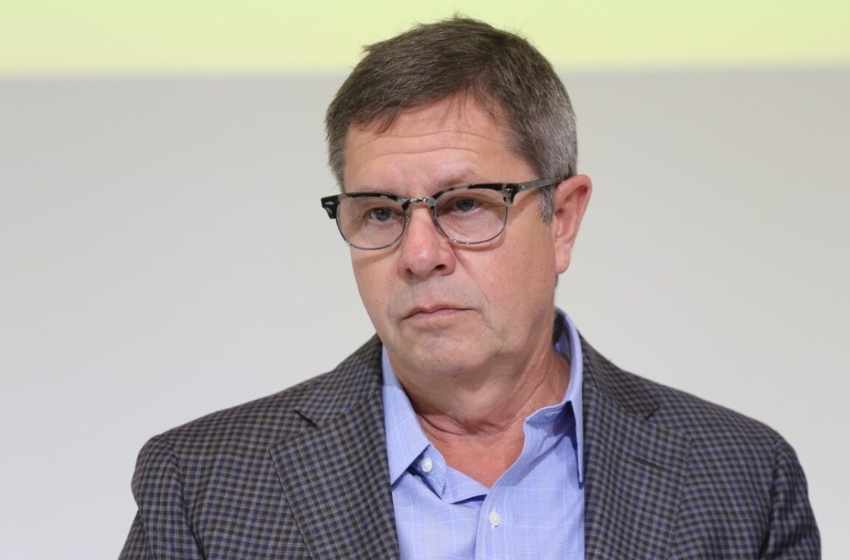 In Kyiv, an open operation and press conference were held on the topic "Amputations and Osteointegrated Prosthetics for Ukrainian Military Personnel Who Have Lost Limbs and Training of Orthopedic Surgeons from All Over Ukraine," ArmiaInform reports.
Osteointegrated limb prosthetics is an innovative method that involves the placement of an intraosseous implant to which the prosthesis will be attached. This method allows the patient to lead a full and active life, providing smooth movements and safe walking.
Among those present were Professor, Doctor of Medical Sciences, and Doctor of Philosophy from the University of Gothenburg (Gothenburg, Sweden), inventor of the osteointegration method for limb prosthetics and pioneer in the research of titanium implants for prosthesis attachment, Rickard Brånemark; Oleksandr Haluzynskyi, a surgeon, orthopedic traumatologist, and medical director of the Center for Complex Endoprosthetics, Osteointegration, and Bionics; Viacheslav Zaporozhets, director of the Center for Complex Endoprosthetics, Osteointegration, and Bionics, and director of the charitable foundation "Life Saving Center"; Andrii Masyk, medical director of the multi-profile diagnostic and treatment center "Mirum."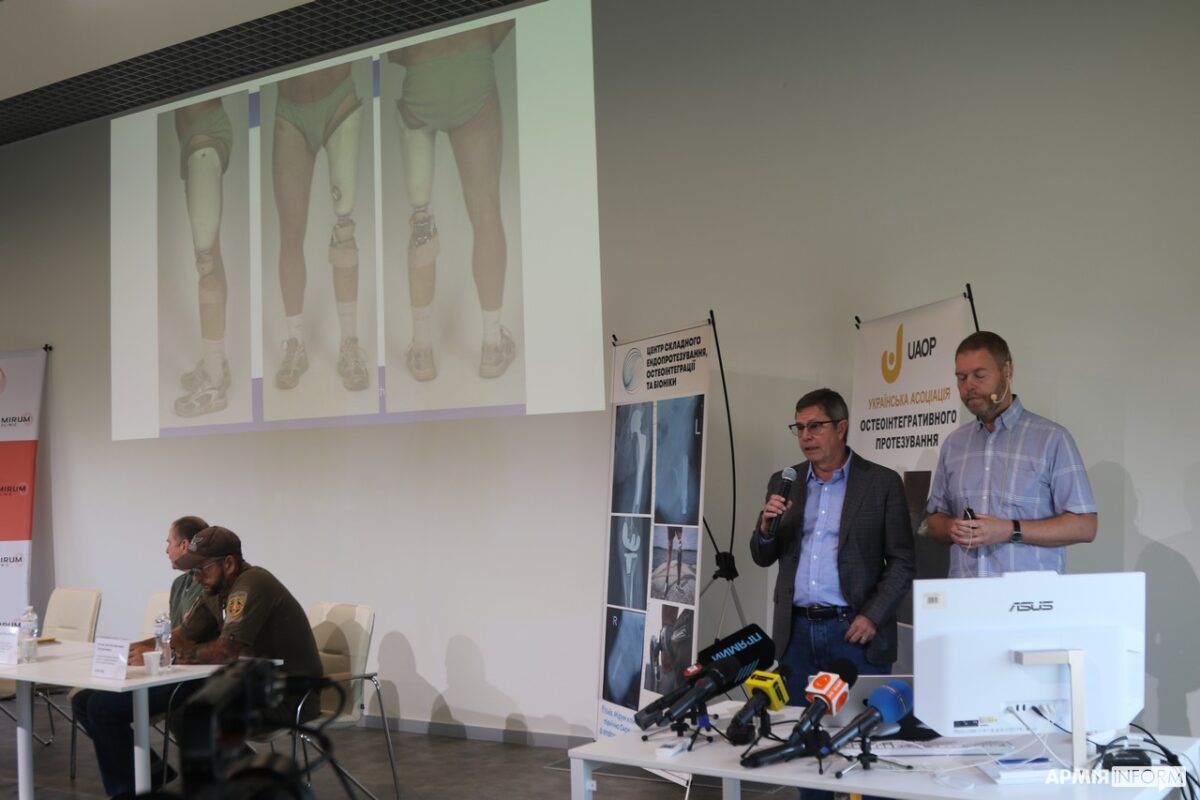 Rickard Brånemark presented the two-stage method of osteointegrated limb prosthetics to the audience. This is his second visit to Ukraine. In May, he already performed four highly complex surgeries for Ukrainian soldiers. They were operated on using the latest technique, which involves implanting the limb prosthesis directly into the bone. This time, he will conduct six surgical procedures—three osteointegrations of the shoulder (the primary stage) and three osteointegrations of the hip (the secondary stage for previously operated soldiers).
The Swedish professor also discussed the advantages of this method of prosthetics. He noted that osteointegrated prostheses are more functional and comfortable to use. Since they do not rely on soft tissue cuffs, they do not cause trauma or irritation, provide a wider range of motion and stability, can be easily removed and put on as needed, enhance the individual's sense of their own body, and offer more mobility throughout the day.
Dr. Brånemark performs surgeries on our soldiers free of charge. In the operating room, he collaborates with the well-known Ukrainian orthopedic traumatologist Oleksandr Haluzynskyi. In addition, directly from the operating room, Rickard Brånemark will conduct an online training seminar for several hundred Ukrainian surgeons.