Main — Culture — A sculpture titled "The Upright" by Volodymyr Semkiv has been installed at the train station in Lviv
Culture
A sculpture titled "The Upright" by Volodymyr Semkiv has been installed at the train station in Lviv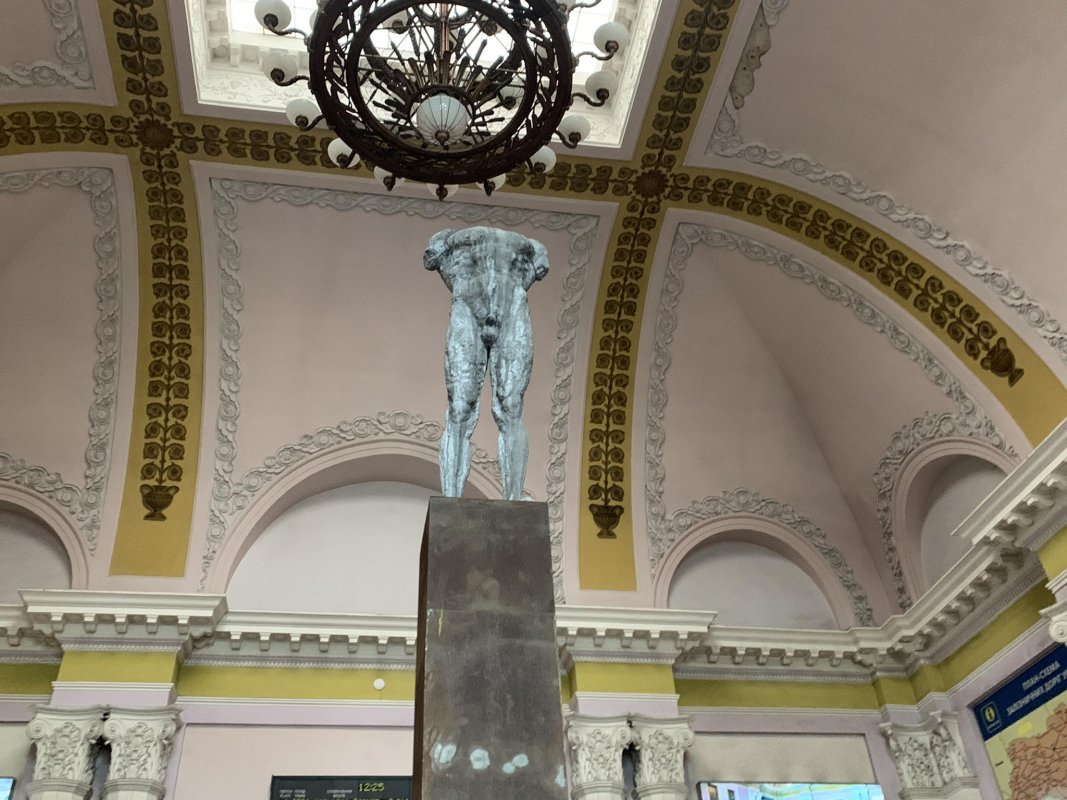 Volodymyr Semkiv is an accomplished Ukrainian draftsman and sculptor who has exhibited his work nationally. He seeks to use his sculptures to express only the essential: timeless shared values of life, space and time, and primarily depicts human shapes and silhouettes with sensitivity and energy.
A sculpture titled "The Upright" by Volodymyr Semkiv has been installed at Lviv's train station as part of the Lviv Sculpture Week. This metal sculpture of a man without arms and a head is located in the main hall of the Lviv train station. It was created by Lviv artist Volodymyr Semkiv in 2018.
"The Upright" symbolizes a person who, despite catastrophes, continues to believe in the future and moves forward. Even though the sculpture was created long before the full-scale invasion, its significance remains relevant: the monument "demonstrates the unbreakable spirit of Ukrainians and their steadfast belief in victory."
Lviv Sculpture Week will take place from September 20 to October 11, featuring eight sculptures, including the ones displayed in the Strysky Park.