Main — Culture — Approximately 22,000 pilgrims have already arrived in Uman
Culture
Approximately 22,000 pilgrims have already arrived in Uman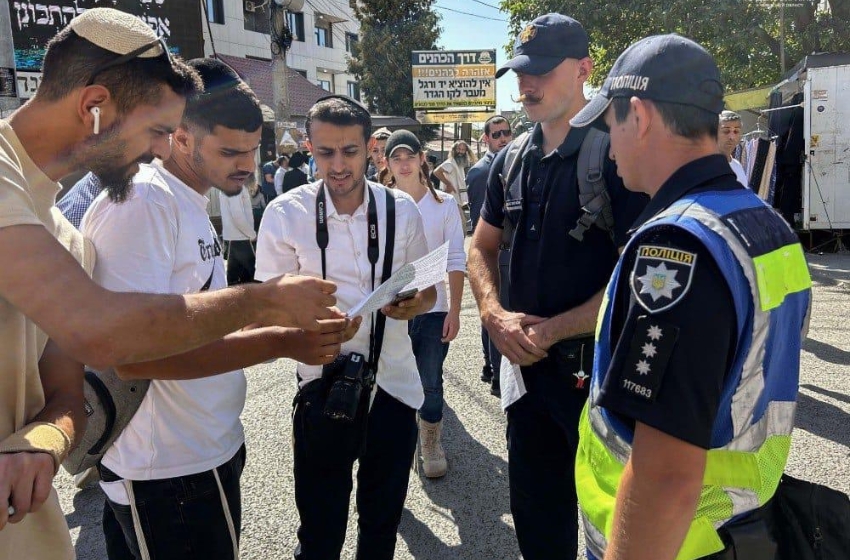 In the city of Uman in the Cherkasy region of Ukraine, where the celebration of Rosh Hashanah (the Jewish New Year) begins tomorrow, around 22,000 pilgrims have already arrived. This was reported by the head of the Cherkasy Regional State Administration, Igor Taburets, during a telethon.
"As of 08:00, about 22,000 have already arrived. And today will be an active day of their arrival," Taburets noted.
He added that in previous years, the average number of visitors to Uman ranged from 25,000 to 30,000 pilgrims.
The head of the regional administration specified that this year's celebration would last from September 15 to September 18.
According to the official, today will show the total number of pilgrims who arrived in Uman this year.
Taburets emphasized that Ukraine had warned of very high risks associated with the war.
"They (the Hasidic pilgrims) are well aware that we have a full-scale war. Nevertheless, they are all determined to go anyway because, according to their claims, they have been in a state of war for many years... Primarily, they mean Israel," Taburets said.
According to his information, most of the pilgrims are arriving from Israel, the United States, and European countries.
The Ministry of Internal Affairs of Ukraine reports that all necessary services in Uman are operating in an enhanced mode due to the celebration of Rosh Hashanah. The Israeli police have also arrived in the city and will serve alongside Ukrainian police in the areas frequented by Hasidic pilgrims. The Ukrainian Ministry of Internal Affairs notes that 8,726 Hasidic pilgrims crossed the state border at border crossing points in one day. The total expected arrival of pilgrims is around 30,000.
In Uman, from September 12 to September 19, a consolidated team from the State Emergency Service of Ukraine in the Cherkasy region has been deployed. They have mobilized a mobile control center, a tactical fire robot, a canine unit, and a unit for radiation and chemical reconnaissance on a special vehicle.
Round-the-clock duty is being maintained at 7 posts in areas of mass gatherings of pilgrims, and additional foot patrols from the State Emergency Service have been deployed