Main — War — During the night, the Russian drones targeted an oil refinery in Poltava region
War
During the night, the Russian drones targeted an oil refinery in Poltava region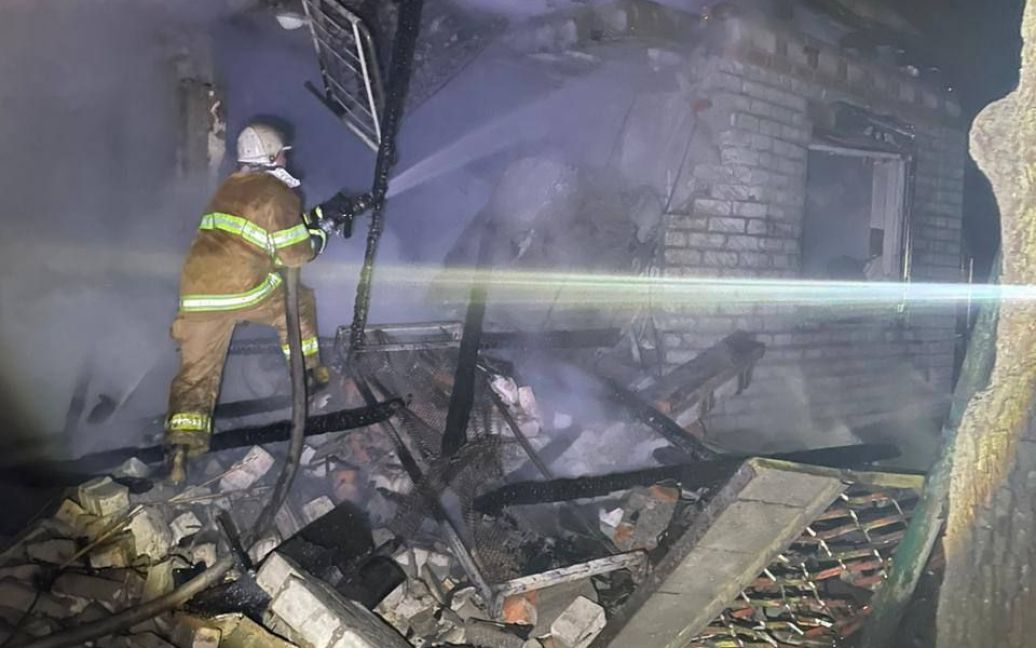 During the night, Russians launched a terrorist attack on Ukraine using 24 "Shahed-136/131" kamikaze drones, of which 17 were successfully neutralized by Ukrainian air defense systems. Details regarding the aftermath of this terrorist attack are currently being clarified.
This night, Russians struck an oil refinery in Kremenchuk, Poltava region, which caused a fire at the plant.
As reported by Dmytro Lunin, the head of the Poltava Regional Military Administration, in his Telegram channel, the Russians launched multiple attacks on Poltava during the night.
"Our air defense system effectively responded to enemy drones. Unfortunately, there was a strike on the oil refinery in Kremenchuk, leading to a fire. All relevant services are working at the scene," wrote the head of the Military Administration.
Lunin noted that the operation of the plant has been temporarily halted. Currently, there are no reports of casualties.
Furthermore, Sergey Lysak, the head of the Dnipropetrovsk Regional Military Administration, stated that the Nikopol district was also under attack.
"The aggressor shelled the district center, as well as the Krasnogrygoryevska, Myrivska, and Marganetska communities," he reported.
As a result of the attack, five private houses, two cars, and power lines were damaged. The extent of the damage is being assessed, but preliminary reports indicate that there were no casualties.
"The defenders of the sky from the Eastern Air Command did a great job. They shot down two enemy UAVs over the area, turning them into scrap metal," stated Lysak.
Additionally, the Sumy Regional Military Administration reported that during the night and morning, the enemy carried out three shelling incidents along the border, with 10 explosions recorded. The attacks targeted the communities of Sveska and Krasnopolska.
"Sveska community: the enemy used artillery (two explosions) and mortars (two explosions). Krasnopolska community: shelling was carried out with mortars (six explosions)," the statement said.
Meanwhile, Roman Mrochko, the head of the Kherson City Military Administration, stated that during the night, the Russian army attacked Sadovoe, Pridneprovskoe, Kherson, and Molodezhnoe.