Main — War — German company Rheinmetall will transfer an additional 40 Marder infantry fighting vehicles to Ukraine
War
German company Rheinmetall will transfer an additional 40 Marder infantry fighting vehicles to Ukraine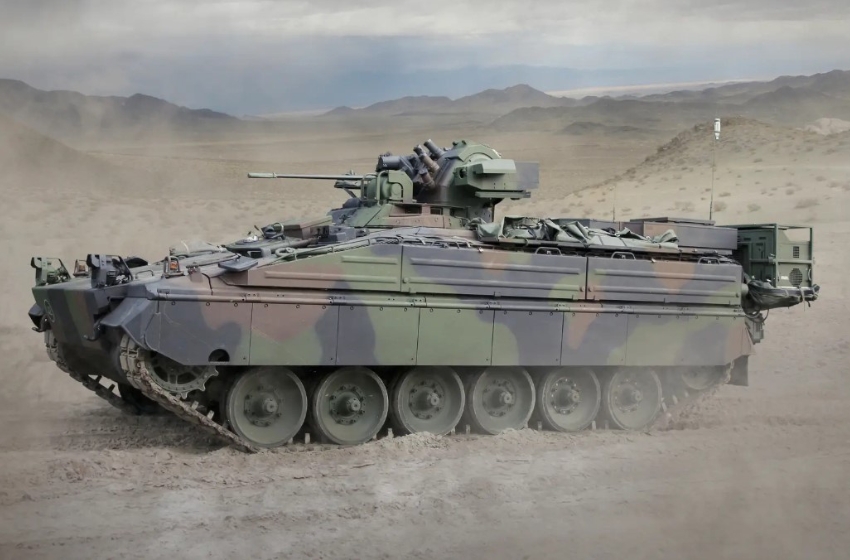 The German Federal Government has commissioned Rheinmetall to deliver 40 Marder infantry fighting vehicles (IFVs) to Ukraine. The contract was awarded in August 2023 and is valued in the higher double-digit million Euro range. Rheinmetall is diligently working on existing vehicles to ensure that this additional batch of Marder IFVs can be delivered in accordance with the contract, beginning in 2023.
With this order, the total number of Marder vehicles to be delivered by Rheinmetall to Ukraine increases to 80. The company had previously sent the first 20 IFVs ordered by the German government to Ukraine on March 21, 2023. An additional 20 IFVs from Rheinmetall, which were ordered in June 2023, have also been recently delivered.
The provided infantry fighting vehicles are refurbished Marder 1A3 IFVs that Rheinmetall had previously acquired from the Bundeswehr's inventory. Rheinmetall began refurbishing these IFVs at its own expense in the spring of 2022 to make them immediately operational.
The refurbishment work on the Marder IFVs is currently taking place at Rheinmetall facilities in Unterlüß and Kassel. Up to ten IFVs can be delivered per month.
The Marder infantry fighting vehicle, originally developed for and still in use by the Bundeswehr, is one of the most proven weapon systems of its kind worldwide. Over the course of its service, the vehicle has undergone multiple modernizations and improvements in combat capability.