Main — Culture — Kharkiv musicians went on a tour of European cities in support of Ukraine
Culture
Kharkiv musicians went on a tour of European cities in support of Ukraine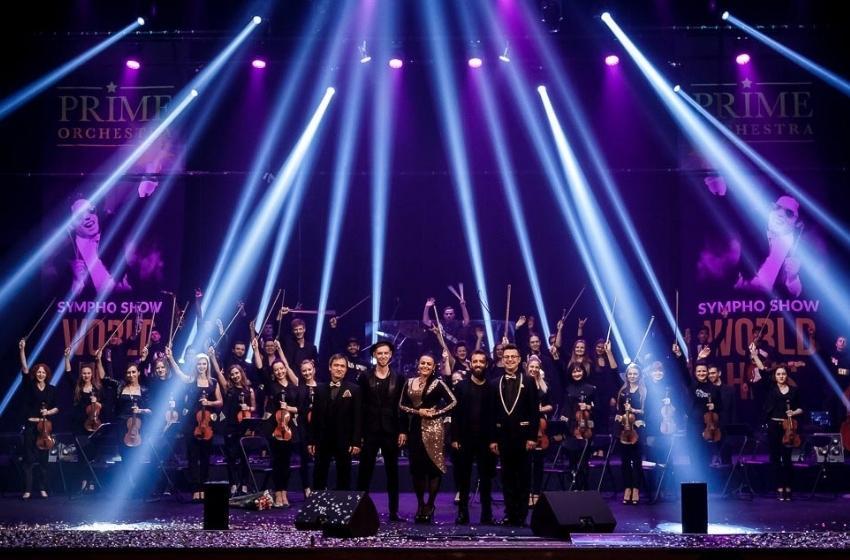 ---
Photo: "Prime Orchestra"
The Kharkiv crossover orchestra "Prime Orchestra" went on a European tour to inform Europeans about the war in Ukraine and the resilience of the spirit of Ukrainians, including Kharkiv.
The orchestra was created in 2014 in Kharkov. "Prime Orchestra" is a unique phenomenon on the Ukrainian stage. This crossover project is a symbiosis of tradition and innovation - the world's best hits of rock, pop and electronic music in the original symphonic interpretation, which gives new life to the famous composition. Viewers get the opportunity to discover the unknown side of their favorite music.
In 2021, Kharkiv received the status of a creative city of UNESCO in the category "Music". The Kharkiv musicians also went on a tour of European cities, which are also part of the UNESCO Network of Creative Cities, to talk about the state of the creative industries in Kharkiv during the war, as well as to attract help from European countries.
Charity concerts have already taken place in Katowice and Warsaw (Poland), Helsinki (Finland), and Tallinn (Estonia). In total, the members of the Prime Orchestra plan to play 12 concerts.
Before each performance, the musicians showed a video about Kharkiv before and after the war, including the horrific consequences of the Russian invasion. The musicians performed the anthem of Ukraine and other Ukrainian songs in a modern arrangement.
The event was attended by leaders of European cities and countries, including the President of Warsaw, the President and Prime Minister of Estonia and the Mayor of Tallinn.
The initiative was supported by the Ministry of Culture and Information Policy of Ukraine, the Ministry of Foreign Affairs of Ukraine, the National Commission of Ukraine for UNESCO, relevant departments of the city and region with the participation of creative cities of the UNESCO network and representatives of the Kharkiv creative sector.
---