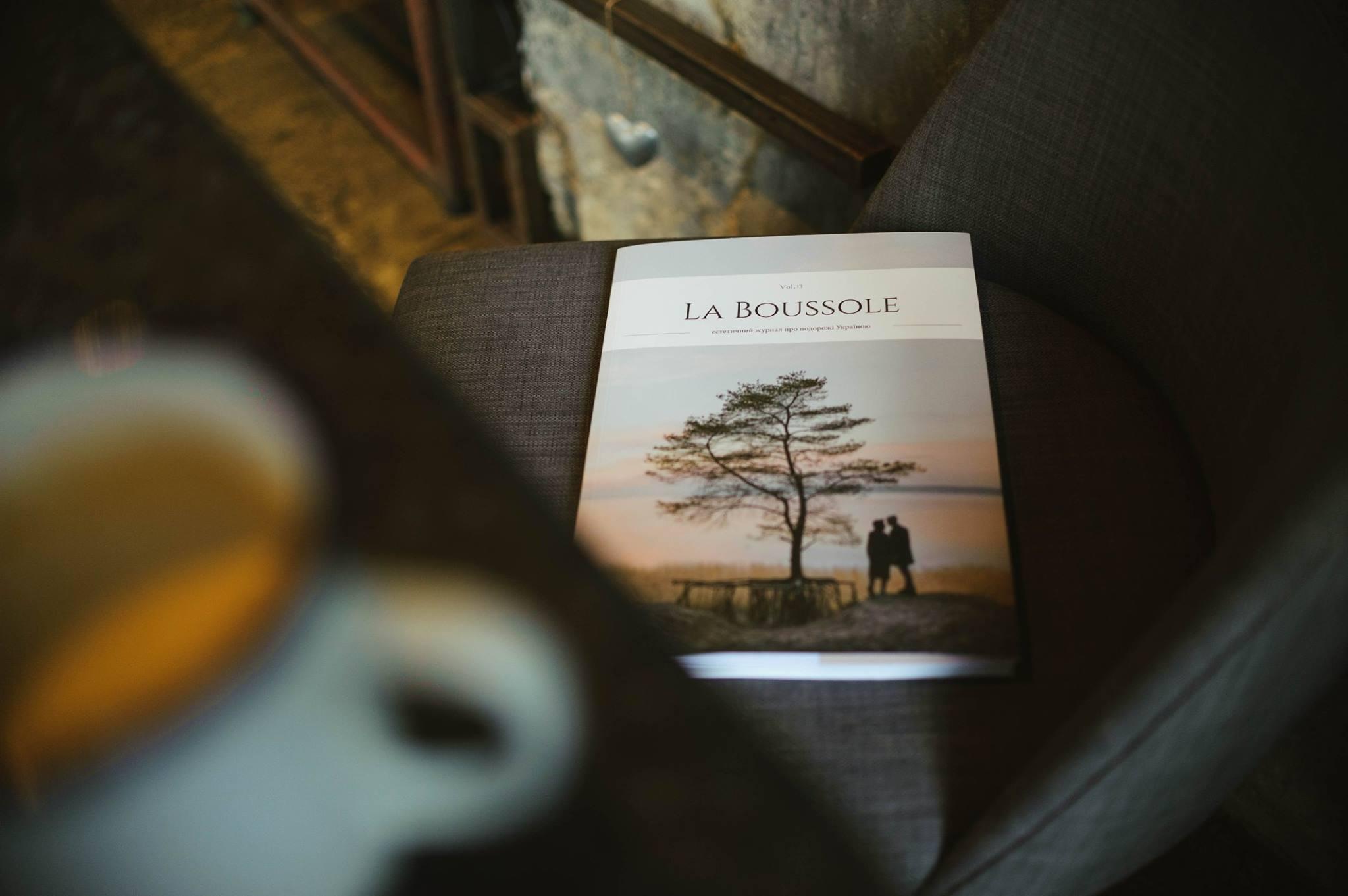 ---
The first independent aesthetic publication on Ukrainian travel
---
La Boussole if for those who are in love with aesthetic, printed issues, dreaming of travel, discovering new, creating and looking for the beautiful in every moment of life. For aesthetes and hedonists.
La Boussole is trying to inspire you to see the beauty of the world, in everyday life. They write about Ukrainian localities and cities, their stories, details and changes, about interesting residents and their activities. They are telling about a Ukraine that is growing, impressive and fascinating.
The idea to create a non-standard magazine in Ukraine about the lifestyle of Ukrainian cities came to the mind of Tatyana Kostina, a student at the Odessa Law Academy. The girl has been a fan of the American Kinfolk, which gave rise to a whole movement of "aesthetic gourmets." The magazines were brought to her by friends from USA, and with the advent of the Russian version, the dream of creating something similar in Ukraine became even closer
"Kinfolk is our landmark in style, it is a guru in terms of minimalism and aesthetics. But the thopics are completly ours. I really like traveling around Ukraine. Our entire team has the same values, hobbies, so it was easy to create a travel magazine"

said Tatyana Kostina
The team of La Boussole consist of 8 people - journalists, photographers, editors and designers. All of them make the magazine on a voluntary basis.
Over the first summer, the guys collected 165-page material about Odessa. To put the magazine into print they needed some funds. They decided to ask the necessary amount from future readers and followers. On the crowdfunding platform "Spilnokosht" the team raised 30 thousand hryvnias - 10 thousand more than was required to start the project. So the guys got money for the first number and a loyal audience.
The first issue of La Boussole of 500 copies, was presented in Odessa. Each next issue of La Boussole is dedicated to a new Ukrainian city.
"We think about the digital version of the magazine. One of the goals is to tell foreigners about Ukraine. Most likely, the English, German and French versions will appear in digital format. We also think about the application, since the magazine describes different locations and it would be convenient, if all of them will be mapped "

said Tatyana
---