Main — Diplomacy — Match for peace #StopWarInUkraine: Dynamo will hold several charity football matches
Diplomacy
Match for peace #StopWarInUkraine: Dynamo will hold several charity football matches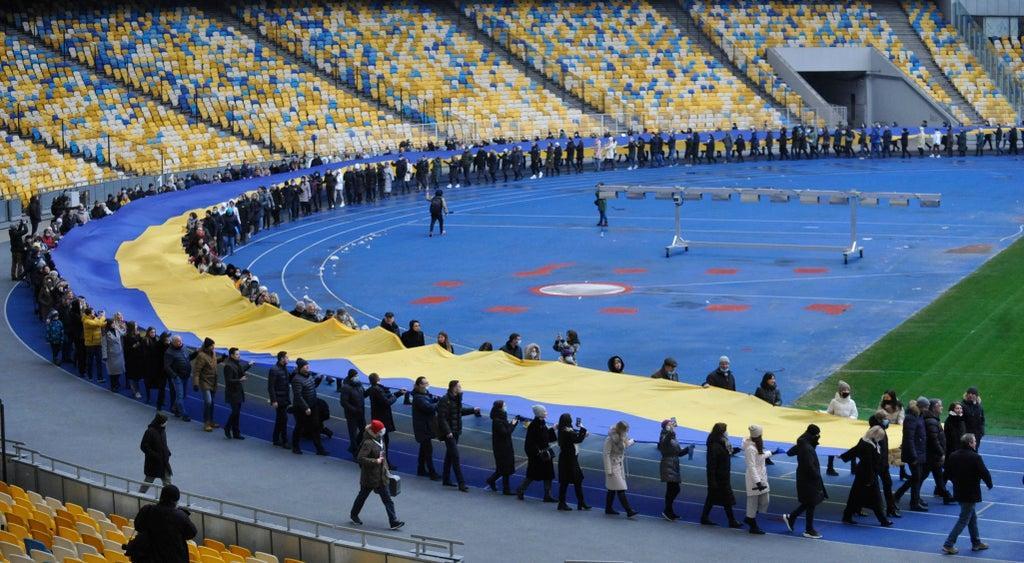 ---
Starting April 12, the Ukrainian football club "Dynamo" will hold a number of charity football matches with different teams.
---
Thus, a series of games under the slogan Match for peace #StopWarInUkraine will begin a duel with the Polish Legia, which will be held in Warsaw at the Stadion Legii stadium on Tuesday, April 12, at 21:30 Kyiv time. The match will be broadcast by the 2+2 channel, which is part of 1+1 media.
Three more friendly matches in European countries are also planned; details will be announced later.
The organizers - Dynamo and 1 + 1 media - say that the matches will be charitable, and the proceeds from the events will be used to solve humanitarian problems provoked by the full-scale war of the Russian Federation in Ukraine.
"Thanks to the support of our state's leadership, Dynamo is implementing an international charitable mission - a series of friendly games with the top clubs in Europe. During April-June 2022, Dynamo are scheduled to play friendly matches with the leading clubs in Europe. Their goal is to inform the international community about the terrible war in Ukraine and raise funds to support Ukrainians who suffered from the war with the Russian aggressor," Dynamo commented.
In addition to team games, the audience will be treated to a performance by the best Ukrainian artists who will perform directly at the football arenas. The performances are organized by the Big Entertainment shows 1 + 1 team, the event is directed by TRI Directions - Natalya Lysenkova, Natalya Rovenskaya and Maria Grigorashchenko, who are known for their productions for world famous artists.
"The task of the media now is not only to inform about events in Ukraine but also to do everything possible to prevent them from disappearing from the world's agenda. We are doing this and will continue to do this through dialogue with the international community, diasporas, and hundreds of thousands of ordinary people. That performance, which we are preparing, is another way to reach out to people and remind them of our pain, recall the many sufferings of our people and the steps that need to be taken for our victory," 1 + 1 media says.
Previously, Tina Karol, Go-A, Yulia Sanina and Dorofeeva confirmed their participation in the performance during football matches.
Match for peace #StopWarInUkraine games in Ukraine will be broadcast on 2+2, 1+1 International and Dynamo Kyiv TV channels, online TV platforms 1+1 Video, Kyivstar TV, as well as on Digital platforms 1+1 media and " Dynamo": YouTube channels of FootballHub, Dynamo and others.
Commenting on matches for Ukrainian spectators Igor Tsyganyk is a Ukrainian sports journalist and commentator.
The project is implemented with the assistance of the Ministry of Foreign Affairs of Ukraine and the Ministry of Culture of Ukraine.
---