Main — War — Ministry of Reintegration: Assistance in supporting evacuees of unconquered Mariupol is one of the key areas of work
War
Ministry of Reintegration: Assistance in supporting evacuees of unconquered Mariupol is one of the key areas of work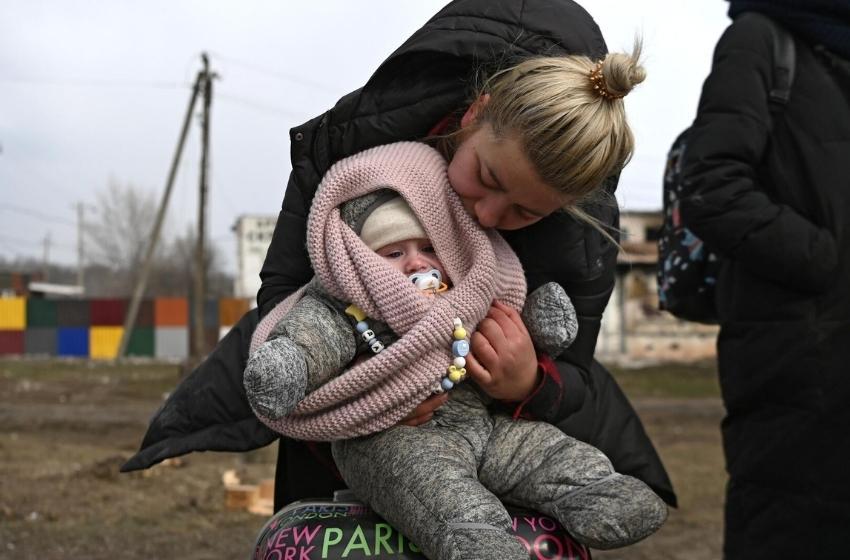 ---
The Ministry of Reintegration of the Temporarily Occupied Territories of Ukraine assists in supporting citizens who have been released from Azovstal from the moment they arrive in the territory controlled by the Government until they are resettled and resettled.
To date, 69 people have received assistance from the first wave of evacuations and 37 from the second.
In particular, with the support of the Ministry of Reintegration, philanthropists, and the Mariupol SOS NGO, the evacuees were provided with financial assistance.
The evacuees had the opportunity to live in Zaporizhzhia for several days while they were helped to resolve organizational issues and issue bank cards.
Also, 65 Mariupol residents who were evacuated from Azovstal went to Transcarpathia for a month of rehabilitation. Her program includes psychological assistance.
The Ministry of Reintegration provided transfer to the destination, food, and refueling on the way.
On the spot - in one of the resort towns of Transcarpathia, where evacuated residents of the unconquered city settled during the reconstruction - the Ministry's specialists organized three meals a day for Mariupol residents, helped with IDP certificates, passports and other documents. Including international organizations and foundations.
For example, from the Office of the United Nations High Commissioner for Refugees, people received financial assistance for 6.6 thousand UAH per person. From the International Charitable Foundation "Caritas Ukraine" - humanitarian aid: clothing, hygiene products, toys, shoes. From the non-governmental organization "Save the Children" - a one-time cash benefit for each family member to families with children.
The Ministry of Reintegration of the Temporarily Occupied Territories of Ukraine continues to monitor the social, humanitarian and financial components of internally displaced persons and will continue to assist those in need of support due to the war.
---