Main — Business — Nibulon shipped a record amount of agricultural products for export
Business
Nibulon shipped a record amount of agricultural products for export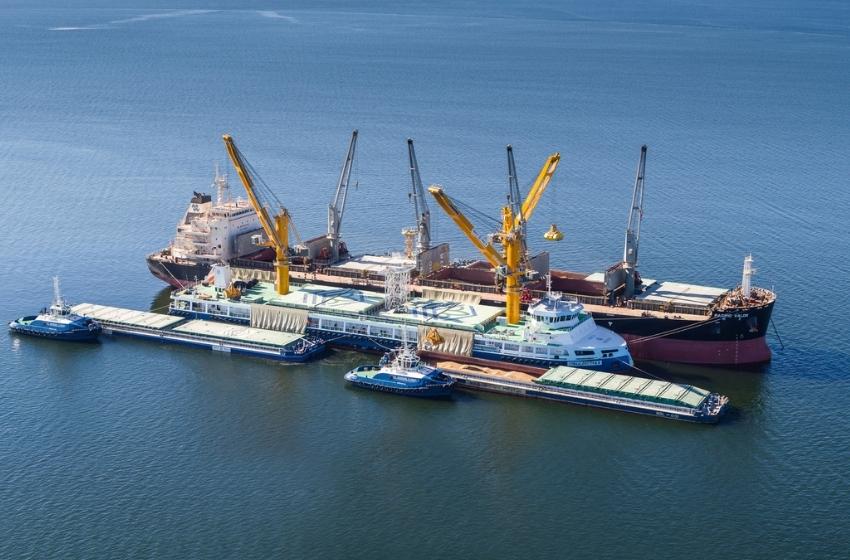 ---
The Ukrainian company Nibulon reported that in August 2021 was achieved the most successful month of export shipments with an indicator of 700.9 thousand tons of agricultural products.
---
The confident start of the new marketing year provided the company with record figures for grain shipments by month and quarter. The previous record, which was set in August 2019, stood for two years at 640.4 thou./t.
The best quarterly indicator for the shipment of products was also recorded in the first three months of the 2021/22 marketing year - 1,830,000 tons. This is an absolute record of the company's export activity in the context of quarters. It should be noted that the overwhelming majority of products, namely 61.5%, were shipped on the outer roadstead of the Nikolaev sea trade port by the super-powerful "Nibulonovskaya" self-propelled floating cranes Nibulon Max and St. Nicholas.
The main export crops were: wheat - 973.4 thousand tons, barley - 543.3 thousand tons, rapeseed - 206.3 thousand tons and corn - 107.1 thousand tons. Note that the products were shipped to 38 ships, they went to ports of destination in 20 countries of the world: Bangladesh, Belgium, Israel, Indonesia, Spain, Jordan, Netherlands, Kenya, China, Mexico, United Arab Emirates, Pakistan, South Korea, Saudi Arabia , Thailand, Tunisia, Turkey, Uganda, Philippines and France.
In the opinion of the management, the new achievements of the enterprise are a natural consequence of complex solutions and progressive projects of the company.
Today the company has ambitious plans for the future, setting an ultra-high level of export shipments of 7 million tons of products already this marketing year. However, when difficult and seemingly impossible tasks stopped us, on the contrary, they only motivate and temper us,

Nibulon, press service
In September, the company was refunded with UAH 1,499.2 mln of VAT.
Nibulon, as a reliable partner and a leading Ukrainian exporter, has always been guided by the principle of direct cooperation from agricultural producers to final consumers in more than 75 countries. Since 2008, JV Nibulon LLC has represented Ukraine in the UN World Food Programme for the supply of high quality grain to countries where there is famine. Therefore, cooperation with the company is open and prestigious for any manufacturer who operates in accordance with the law and is a subject of foreign economic relations.
Recently, Nibulon signed an agreement for a lease of its two river barges to Ascet Shipping, a port operator in Berdyansk.
---