Main — Culture — On the first day of the 2023 Invictus Games, the Ukrainian national team secured six medals
Culture
On the first day of the 2023 Invictus Games, the Ukrainian national team secured six medals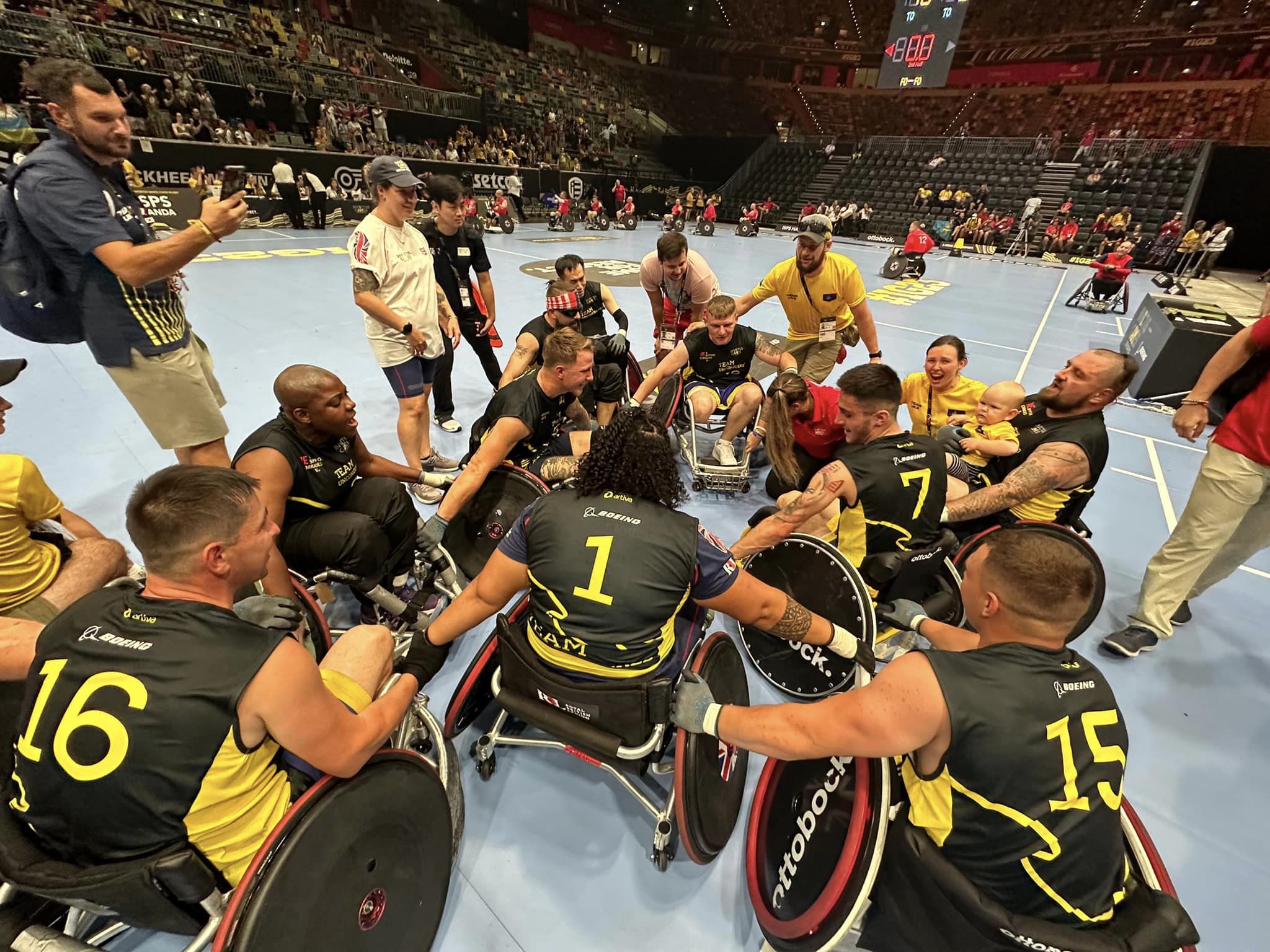 On the first day of the international adaptive sports competition, the Invictus Games Düsseldorf 2023, in which the Ukrainian National Team is participating with the support of veterans, our team secured six medals: one "gold," three "silver," and two "bronze."
The team captain of the Ukrainian Invictus, veteran Oleksandr Makovey, secured first place and the gold medal for Ukraine in the shot put in the IF8 category with a result of 10.40!
In addition,
Mykola Zaritsky took 2nd place in discus throw in the IF1 category.
Volodymyr Hera secured the second place in shot put in the IF7 category, with a result of 4.84 meters, setting his personal record.
Maxim Zubov earned the 2nd place in powerlifting in the IP6 category with a result of 55.54.
Vadim Maznichenko took the third place in shot put in the IF6 category.
Semen Lagun achieved the 4th place in powerlifting in the IP8 category with a result of 94.57.
Oleksandr Budko secured the 5th place in powerlifting in the IP7 category with a score of 79.59 points.
Derman Ihor finished 9th in discus throw, IF1 category.
Yulia "Tyra" Payevska competed in powerlifting among women in the IP3 category and achieved a score of 25.74. Yulia secured the 12th place.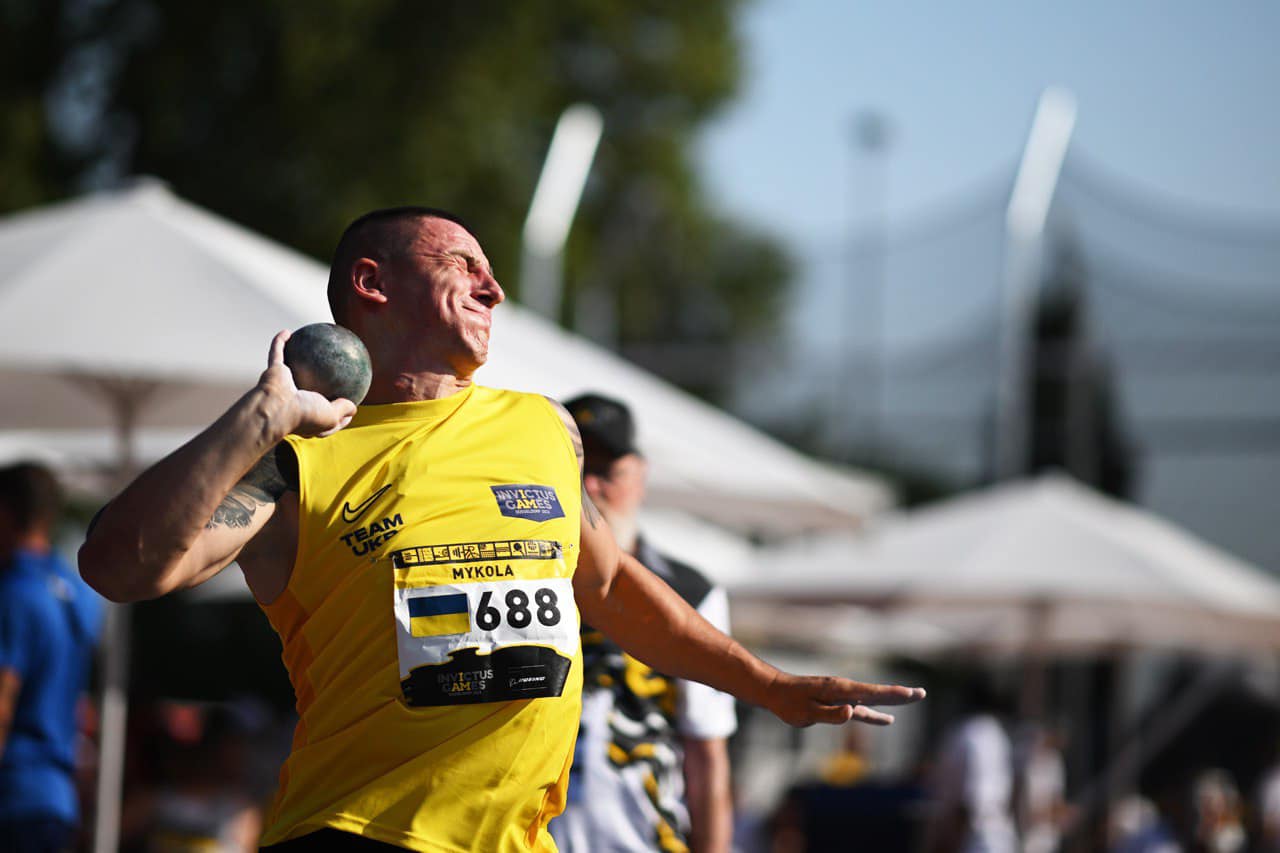 Qualification races in athletics for the 100 meters sprint have taken place. Maxim Dmytrash and Vitaliy Borodavka have advanced to the finals.
In the qualification relay race for the 4x100 meters, they made it to the finals with the second-best result. The team consists of Maxim Zubov, Mykola Zaritsky, Maxim Dmytrash, and Vitaliy Borodavka.
We will be rooting for them in the final races!
Once again, our warriors demonstrate their strength and victorious spirit, the very Ukrainian spirit that conquers the enemy on the battlefield, the spirit of an unconquered nation.
That's why the support of the entire Ukraine is extremely necessary for our team, and they feel it.
Minister of Veterans Affairs Yulia Laputina, together with the Ukrainian delegation, is present throughout the competition and has already congratulated our heroes on their high achievements!
"We are proud of our guys! On the very first day of the competition, our Warriors won the first gold and took prize places! I am confident that every day they will achieve great results. The Invictus Games are not about sports achievements but rather the rehabilitative effect. However, in every sport, believe me, the participants put in maximum effort to achieve the best result," noted Yulia Laputina.
So, with pride, we congratulate our Invictus heroes and continue to cheer them on!