Main — Culture — OPEN CALL! Ukrainian Design Brands: Interior DECOR 2021
Culture
OPEN CALL! Ukrainian Design Brands: Interior DECOR 2021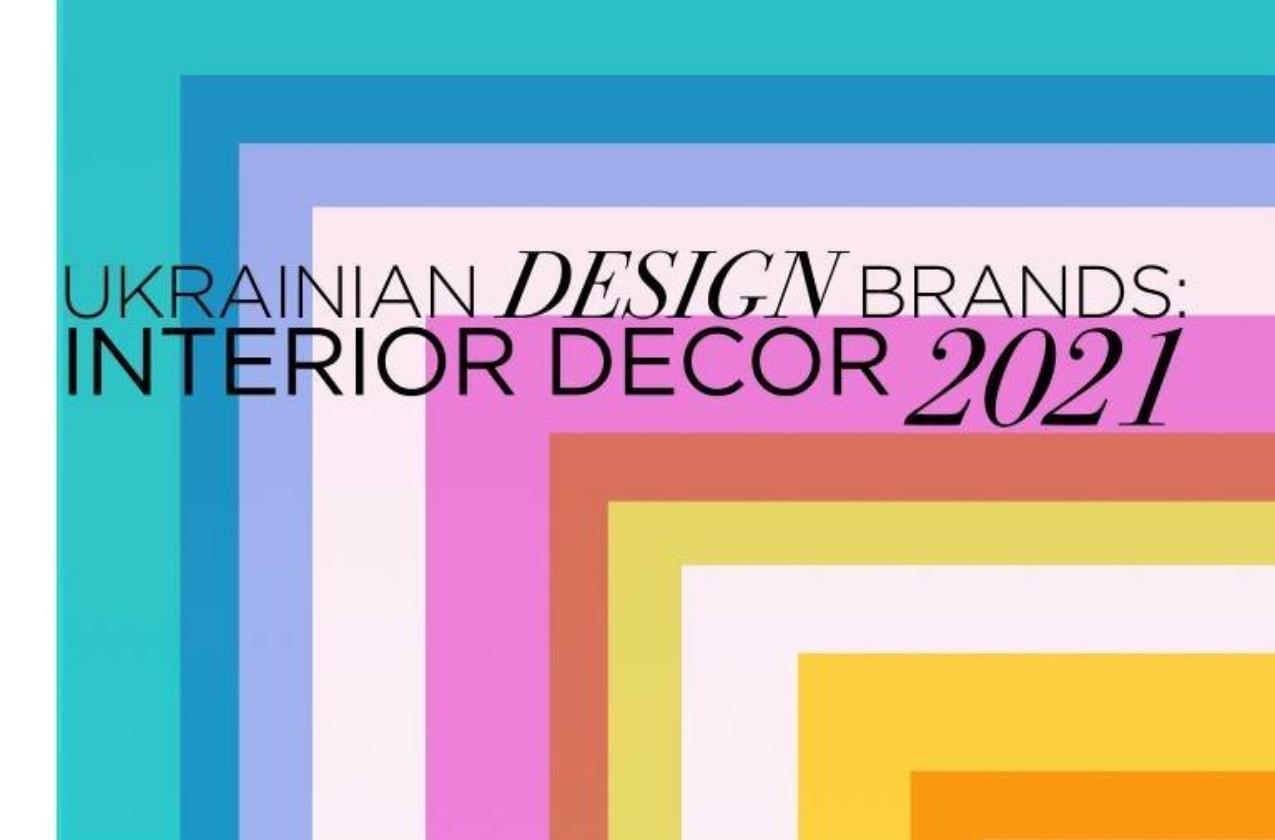 ---
Ukrainian Design Brands: Interior DECOR 2021 covering design, craft design and design on the border of art and design, so all exhibits are available and recommended for immediate use.
---
The founder of the project MAINO DESIGN UKRAINE offers the best Ukrainian designs in Europe that are sure to surprise and seduce design enthusiasts with its savvy furniture and product design selections.
For many, Ukraine is a terra incognita, a lost frontier between East and West, between modernity and tradition, an untouched blank page on which Maïno is outlining the very first forms of this blooming industry. Maïno is an organiser and media-coordinator of a number of international projects related to the participation of Ukrainian designers in industrial exhibition, design weeks, art projects and other collaboration.
FEBRUARY 27, 2021 - MARCH 06, 2021
LOCATION - KOOPERATIV SPACE
Project format Ukrainian Design Brands: Interior DECOR 2021.
The exposition is built as a conceptual mobile trend zone.
Sale Exhibition.
Project goals:
Make the use of design and decor items fashionable in modern.
interiors of a wide range of consumers in Ukraine.
To develop creative thinking, aesthetic sensuality and the skill of "the art of living" for a wide Ukrainian audience.
Put Ukrainian design products and decor objects in a global context.
Project objectives:
Integration of Ukrainian design products (decor) into real projects of a professional audience of practitioners: architects, interior designers, decorators, Ukrainian and international.
Establishing processes of commercial cooperation between manufacturers of Ukrainian design and decor, salons and shops and end users.
Promoting consumer environmental education through the tools of design of a wide Ukrainian audience; the formation of a culture of consumption of products that contain meaning and transmit values.
During the exhibition there will be master classes and lectures on decorating by leading Ukrainian decorators and European experts. And also for the first time within the framework of Ukrainian Design Brands, but according to the tradition of total presence, Kyiv textile and interior design salons will open their doors at WELCOME DAYS.
APPLICATIONS ARE ACCEPTED UNTIL 01.12.2020
---