Main — Diplomacy — President agrees with Minister of Foreign Affairs of Japan to start negotiations on bilateral agreement on security guarantees for Ukraine
Diplomacy
President agrees with Minister of Foreign Affairs of Japan to start negotiations on bilateral agreement on security guarantees for Ukraine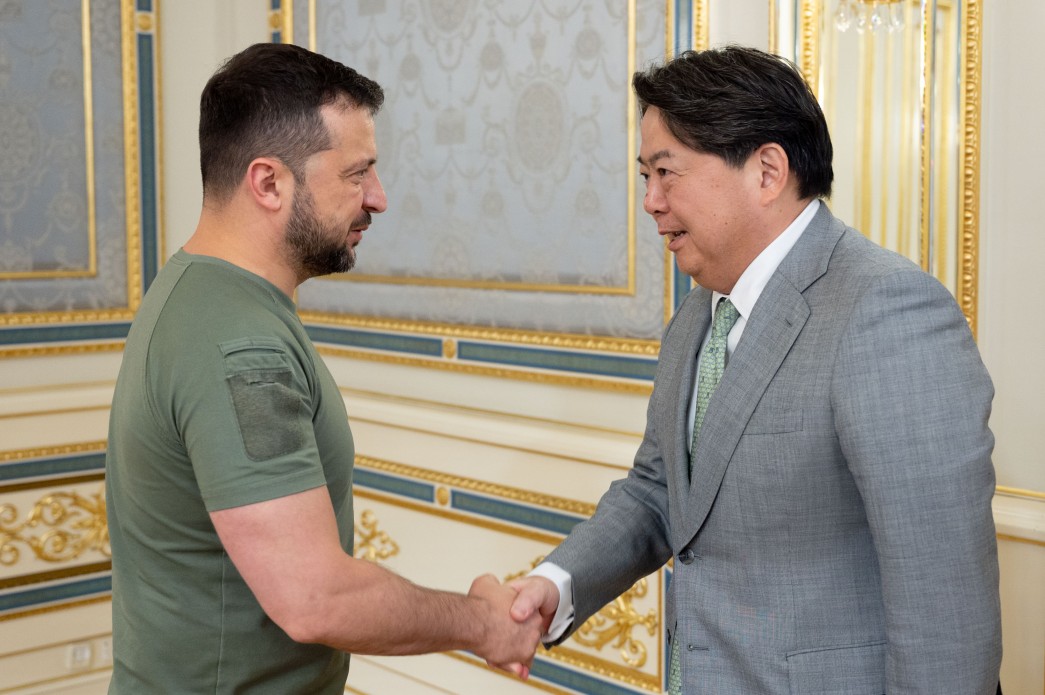 President of Ukraine Volodymyr Zelensky met with Minister of Foreign Affairs of Japan Yoshimasa Hayashi, who is visiting Ukraine. The meeting was attended by top managers of leading Japanese companies accompanying the head of the Japanese Ministry of Foreign Affairs during his visit to Kyiv, including representatives of Rakuten, Marubeni, Kawasaki Heavy Industries, Allm Inc., Tsubame BHB.
The head of the Ukrainian state thanked for comprehensive support from Japan in overcoming the consequences of the Russian armed invasion.
"I'm grateful for the significant humanitarian and financial assistance that Japan has provided to our country since the start of Russia's full-scale invasion. Japan has made significant efforts to help us get through the winter period and overcome the challenges to Ukraine's energy system that have arisen due to Russian attacks," the President said.
Zelenskyy highly appreciated Japan's leadership in mobilizing international support for Ukraine, in particular, during Japan's G7 Presidency. The importance of the approval of the G7 Joint Declaration on support of Ukraine during Japan's presidency was noted. The Head of State reported that Ukraine has already started negotiations on the conclusion of bilateral agreements on security guarantees with a number of partners and expressed readiness for relevant consultations with Japan.
Minister of Foreign Affairs of Japan Yoshimasa Hayashi announced the readiness of the Japanese side to shortly start negotiations on the conclusion of a bilateral security agreement with Ukraine.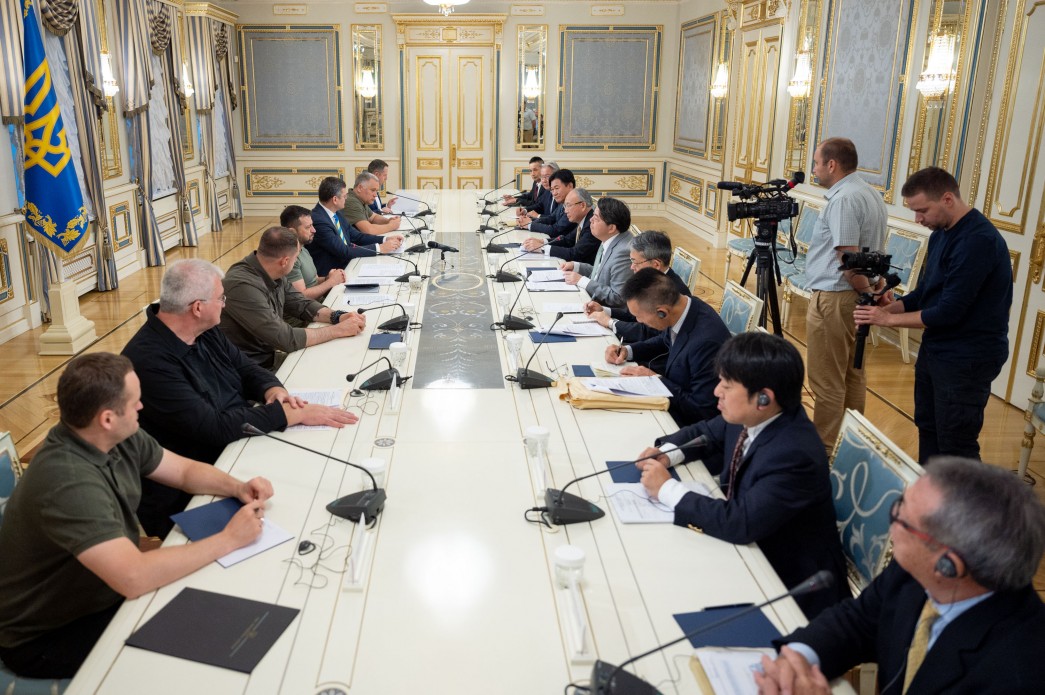 During the meeting, there was also an exchange of views on the practical implementation of the Ukrainian Peace Formula and Japan's involvement in the preparations for the Global Peace Summit.
Particular attention was paid to intensifying cooperation with Japan in the recovery and reconstruction of Ukraine.
The Head of State emphasized Ukraine's readiness for active collaboration with Japan in the preparation of the Ukraine Recovery Conference, scheduled for the beginning of next year and set to take place in Japan.
"The involvement of Japanese business in the conference to the fullest extent is important for us," the Head of State said.
In this context, he highly appreciated the arrival in Kyiv, together with Minister Yoshimasa Hayashi, of a powerful delegation of Japanese businesses, which includes top executives from leading companies.
"We are pleased to welcome representatives of Japanese business in Ukraine. This is very important because we are actively working on the recovery of the Ukrainian economy and attracting new investments to Ukraine. We are open to cooperation and ready to share ideas and our vision," the President said.
During the meeting, there was also an exchange of views on political dialogue measures in the near future.