Main — Culture — A clip by an odessan Tanu Muino won "Video of the Year" at the MTV Video Music Awards 2021
Culture
A clip by an odessan Tanu Muino won "Video of the Year" at the MTV Video Music Awards 2021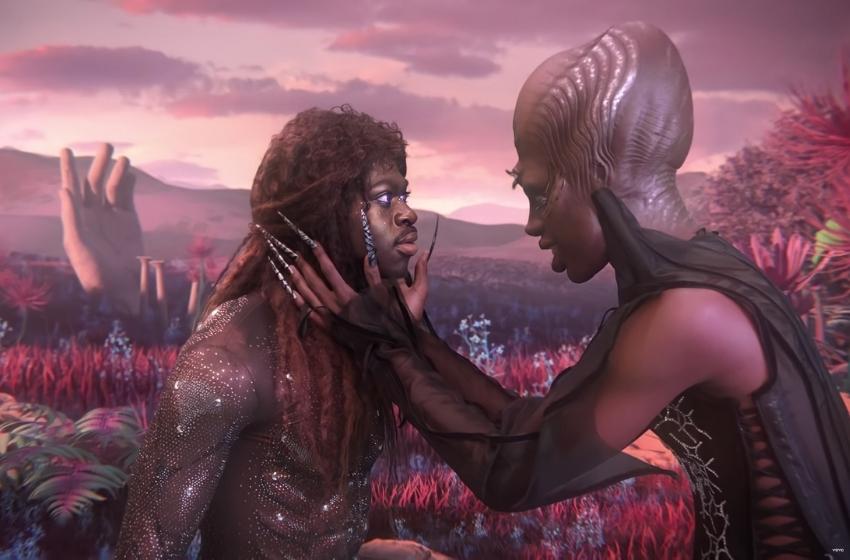 ---
The MTV Video Music Awards 2021 ceremony took place in New York last night. Rapper Lil Nas X and his music video "Montero (Call Me By Your Name)", shot by Ukrainian Tanu Muino, won three of the five nominations.
---
The director's work was named "Video of the Year", and Tanu Muino herself was awarded in the nomination "Best Director". Also, the provocative clip, which touches on the themes of religion, Satanism and LGBT, won in the category of "Best Visual Effects".
"Montero (Call Me by Your Name)" debuted atop the Billboard Hot 100, giving Lil Nas X his second number-one hit on the chart after "Old Town Road". It was certified platinum in the United States by the RIAA on April 22, 2021. The song was also successful internationally, topping the charts in several other countries including Canada, France, and the United Kingdom.
The music video for "Montero (Call Me by Your Name)" was released alongside the single. Shot over two days in February 2021, it features Lil Nas X as various characters in biblical and mythology-inspired scenes. While in Los Angeles, Muino expressed her interest in working with Lil Nas X to Columbia Records; the label contacted her in late January 2021 while she was working on the music video for Cardi B's "Up".
It was my first time being a co-director, but now I can tell it's so cool, because you can make something together with very talented people like Nas.

Tanu Muino for Billboard
Muino drew inspiration from Dante's "Inferno" and paintings by Hieronymus Bosch, including "The Garden of Earthly Delights"—a triptych depicting heavenly and hellish imagery and the Last Judgment. It was Muino's first video as co-director, part of which was done remotely via Zoom after she had falsely tested positive for COVID-19. 
"They put my picture on the big screen and [my voice] through a loudspeaker, and I would see only what the camera could see, and I was talking to them through a microphone. So it was very hard for me, but we made it happen. All the team was very supportive. Also, we tried to make this scene very intimate, with only a few people [on set], so he could feel comfortable. But it was very hard and a very funny story for me. I had never done anything like that -- trying to make a video from Zoom. "
Tanu Muino for Billboard
Visual effects for the music video were done by Mathematic, a French animation studio based in Paris, in a process that took seven weeks. They opted for a video game-inspired look in order to spread a "message of tolerance".
This year, in addition to Lil Nas X, Tanu Muino has released music videos for Cardi B, Lizzo, a joint song by Normani and Cardi B, as well as videos for MONATIK and Lida Lee.
---