Main — Diplomacy — Electronic sports: the Ukrainian Esports Federation was officially recognised
Diplomacy
Electronic sports: the Ukrainian Esports Federation was officially recognised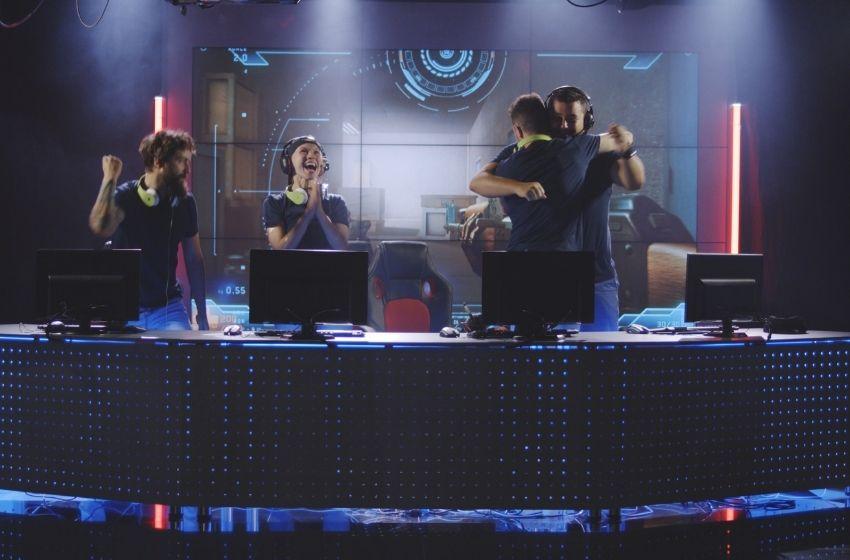 ---
The Ukrainians will have an official esports selected team: the Ministry of Youth and Sports of Ukraine held a competition, according to the results of which the Ukrainian Esports Federation (UESF) was recognised as a national sports federation.
Source: UESF
---
By order of the Ministry of Youth and Sports of Ukraine No. 2561 of July 21, 2021, the Ukrainian Esports Federation receives national status and authority to hold official competitions, launch educational programmes, form a network of official training bases for national teams, assign titles and ranks to athletes and other actions necessary for the development of esports in Ukraine.
We continue to do what we did before: creating opportunities for Ukrainian esports players and raising the prestige of Ukraine in the global esports arena. Now we are not only exerting our capabilities but also have the obligations to fulfill.

Ivan Danishevsky, President of UESF
The Ministry's competition confirmed that UESF fully meets all the necessary requirements for a national sports organization. Including that, since 2018, UESF has been actively developing the field of esports in Ukraine, is a member of international organizations (IESF, GEF, EEF, WESCO, B&R International Esports Association Alliance), and possesses its own material and technical base moreover qualified personnel for the professional development of the industry.
When asked for UESF's reason for requiring the support of the authorities, Ivan Danishevsky answers:
The problem of Ukrainian e-sports is not the lack of funding. Businesses have already realized the potential of e-sports, and people are willing to make private contributions. The problem of e-sports in Ukraine today is management, the lack of a comprehensive development system and appropriate ecosystem. And these problems can be solved only in cooperation with the state.

Ivan Danishevsky, President of UESF
Over the three and a half years of its activity, UESF has drawn more than UAH 4M in prize money, as well as held more than 330 amateur and professional esports competitions, in which more than 45K athletes took part.
We protect the interests of esports athletes not only in Kyiv, Dnipro or cities with a population of over one million – UESF has regional offices in 23 regions of Ukraine

Artur Yermolaev, UESF Vice President
We remind you that July 17th, 2021, marked the beginning of the Ukrainian Championship in CS:GO and Dota 2. In addition, the national selection for the World Championship from the International Esports Federation will open soon. Also in August, the Federation will hold the third all-Ukrainian online CS:GO tournament #WECAN for people with disabilities.
Background
May 25th, 2017: the concept of national sports was introduced into Ukrainian legislation. A meeting of the Verkhovna Rada resulted in the adoption of the law "On Amendments to the Law of Ukraine "On Physical Culture and Sports" regarding recognition of national sports" (project No. 5324).
January 12, 2018: date of creation of the UESF public organization
January 8th, 2020: at a conference in the Chinese city of Xi'an, the Federation became the founder of the Belt and Road International Esports Association Alliance
February 15th, 2020: two Ukrainian federations (Esports Ukraine and UESF) unite under the UESF brand in order to facilitate the development of esports in Ukraine
February 21st, 2020: UESF co-founds the European Esports Federation
March 26th, 2020: UESF becomes a full member of the International Esports Federation IESF
September 16th, 2020: The Ministry of Youth and Sports of Ukraine officially recognises esports as a sport
July 21st, 2021: The Ministry of Youth and Sports of Ukraine issues an order granting UESF the status of a national sports federation
---