Main — Culture — All-Ukrainian Beer Festival in Odessa
Culture
All-Ukrainian Beer Festival in Odessa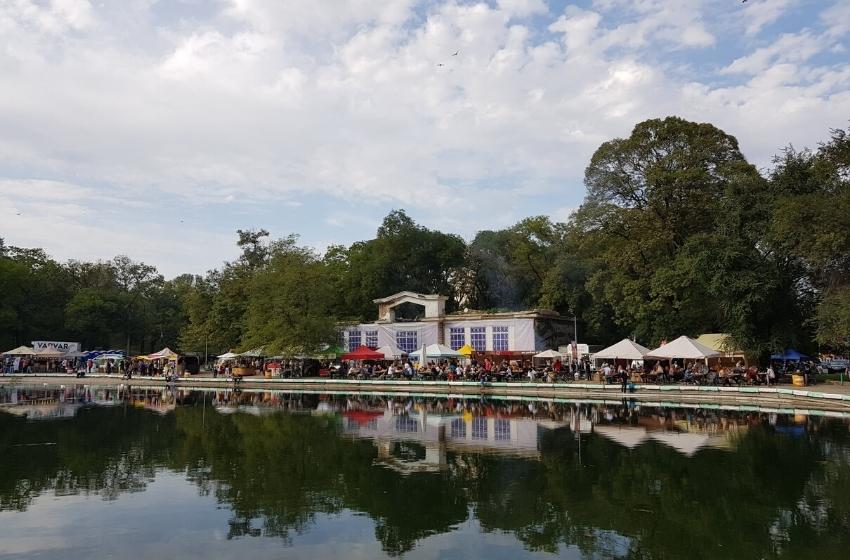 ---
The festival will begin on May 28 at the bank of a small pond in Dyukovsky Park. You can expect over 50 Ukrainian breweries, pouring 400s of delicious beers and cider, as well as the best restaurants with street food from all over the country.
---
The first in Ukraine a tasting platform for craft and mass-market beers!
An important mission of the festival is to familiarise visitors with the brands presented on the Ukrainian market, with the quality and taste characteristics of products, as well as attract increased attention to the culture of consumption of low-alcohol drinks in general. Brewers from all over the country will come to Odessa.
Odessans and guests of the city will be able to taste the rarest types of beer, learn about the history of creation and the art of consumption of real trend beer, visit a photo exhibition, hear lectures by beer experts and enjoy atmospheric music.
What breweries are we expecting this year?
Varvar - the flagships of craft brewing in Ukraine, participants in international beer festivals, are known for their high-tech approach to brewing and love of business. Their craft locomotive will delight festival-goers with novelties and limited edition varieties, as well as a friendly atmosphere.
Odd Brew - the trademark of Odessa, an independent craft brewery. Beer with lime, with Indian spices, sour and salty beer with mango and passionfruit, with coconut, as well as classic varieties. They have something to surprise you.
Hoppy Hog Brewery - a family owned craft brewery from Odessa. Known for their extravagant approach to brewing. Strawberry milkshakes, spicy braggots and other interesting varieties are waiting for you.
Rebrew - a group of like-minded people united by a love of quality beer and a desire to contribute to reforming the country's beer culture. The company was founded in 2016 by a group of private shareholders from Ukraine and abroad. Ranked second in the rating of the best craft brewers in Ukraine!
IPAshnaya - a Kharkov craft beer store, which will bring unique positions for Odessa and Ukraine from top European and American producers, as well as Kharkov craft exclusives.
Tsypa Brewery - founded in 2015 in the village of Kvasy, in the Transcarpathian region. Picturesque nature, local flavour and centuries-old experience of Carpathian brewing inspire brewers to search for new flavours. They compare their craft beer to juicy freshly made steak, which is no match for semi-finished products from large factories.
Pravda - Lviv's business card, a brewery specialising in Belgian-style beer. Winners of numerous competitions, unyielding missionaries of craft brewing culture in Ukraine. They are popular not only in our country, but also abroad.
Volinsky Brovar - a leading brand on the Ukrainian craft beer market. They have been brewing beer from selected raw materials since 2014 at their own factory in the town of Berezne, Rivne region.
DiD - a craft brewery located in Vasilkov (near Kyiv). They make beer that they want to drink themselves and want to change the Ukrainian beer culture. Received awards at the East European Beer Award: silver in 2018, gold in 2019.
Rock Dog Brewery - "Brewery from the capital. We like to create special and unique beers for ourselves, and if you like them, then we are on the same page."
Sho Brewery - men who love beer and want to drink only the best. They are bringing with them Raketa IPA, classic dry stout, summer Gosel, Golden Spruce with a floral scent.
---