Main — War — Amnesty International: The occupiers knew that there were civilians in the drama theater in Mariupol
War
Amnesty International: The occupiers knew that there were civilians in the drama theater in Mariupol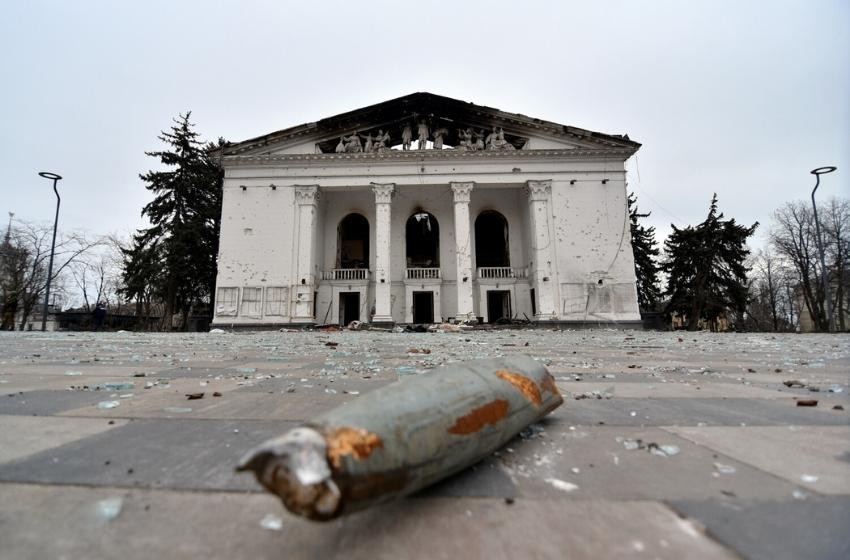 ---
Amnesty International has concluded that the Russian armed forces committed a war crime when they attacked the Mariupol Drama Theater in March.
The Russian occupiers deliberately launched an airstrike on the drama theater in Mariupol.
This is stated in the report of the international organization Amnesty International.
On March 16, 2022, a Russian aircraft dropped a bomb on the building of the Drama Theater in Mariupol, where hundreds of civilians were hiding. Debris blocked the entrance to the bomb shelter. It is believed that about 300 people died under the rubble.
An investigation by Amnesty International concluded that Russian military forces committed a war crime when they attacked the Mariupol Drama Theater in March.
The organization is confident that the Russian invaders deliberately fired on the theater, despite the fact that they knew that hundreds of civilians were hiding there.
After months of rigorous investigation, analysis of satellite imagery and interviews with dozens of witnesses, we concluded that the strike was a clear war crime committed by Russian forces

Agnès Callamard, Amnesty International's Secretary General
Amnesty International commissioned a physicist to build a mathematical model of the detonation, to determine the net explosive weight (NEW) of the blast which would be required to cause the level of destruction seen at the theatre. The conclusion was that the bombs had a NEW of 400-800kg. Based on available evidence regarding the aerial bombs in Russia's arsenal, Amnesty International believes the weapons were most likely two 500kg bombs of the same model, which would yield a total NEW of 440-600kg.
The most likely Russian aircraft to have conducted the strike are multi-role fighters – such as the Su-25, Su-30, or Su-34 – which were based at nearby Russian airfields, and frequently seen operating over southern Ukraine.
Amnesty International examined several alternative theories about who was responsible for the attack, and what weapons may have been used. Based on the available credible evidence, the investigation ultimately found that a deliberate air strike targeted at a civilian object was the most plausible explanation.
On April 23, it became known that the occupiers were cleaning up the rubble of the theater. During the cleansing process, the occupiers packed the dead's bodies in plastic bags and moved them by tractors and trucks to a storage facility in an industrial zone near Nikolskoye Highway. Then, according to the filling, they were taken out to the village. Mangush, where they dumped them in an embankment into a 300-meter trench.
On May 20, the removal of the rubble and the removal of the bodies of the dead were completed.
---