Main — War — Anarchists seized the villa of "Putin's friend" in Austria
War
Anarchists seized the villa of "Putin's friend" in Austria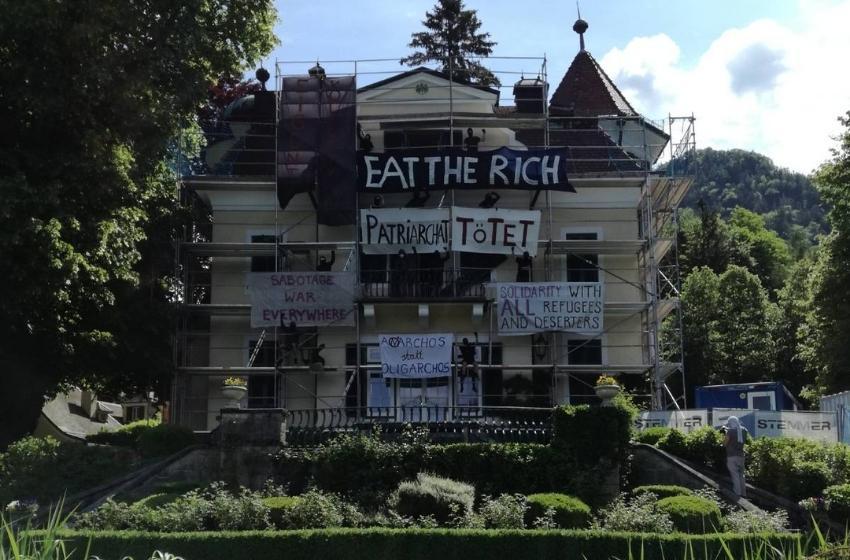 ---
In Austria, on Lake Attersee, a group of anarchists, in protest against the war in Ukraine and the oligarchs, occupied the estate of the head of VEB.RF, former Russian Deputy Prime Minister Igor Shuvalov, who is called a friend of Russian President Vladimir Putin.
According to Salzburger Nachrichten, the house was occupied by people who call themselves members of the Union of Free Anarchist Oorganizations.
Activists condemned the war in Ukraine and called for the expropriation of Shuvalov's property:
"We demand that the house be turned into housing for refugees, deserters and the homeless and that the privatization of the Attersee be stopped."
It is known that Shuvalov lived in the villa back in March, but now it is empty. Activists hung banners on it with the inscriptions "Solidarity with all refugees and deserters" and "Free access to the lake."
---