Main — Diplomacy — Andriy Shevchenko's fundraising for the reconstruction of the stadium in Irpin will be closed thanks to FC Milan, FC Shakhtar, Italian Serie A clubs and Parimatch Ukraine
Diplomacy
Andriy Shevchenko's fundraising for the reconstruction of the stadium in Irpin will be closed thanks to FC Milan, FC Shakhtar, Italian Serie A clubs and Parimatch Ukraine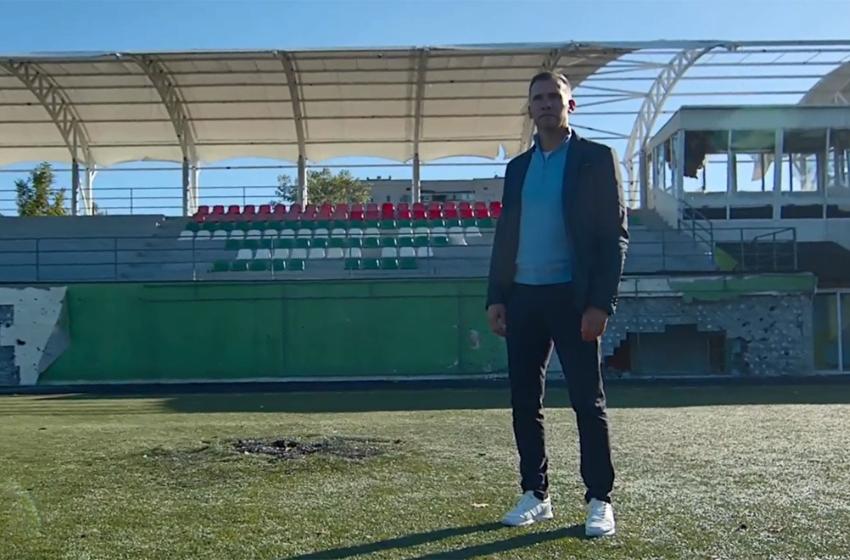 ---
In November 2022, our ambassador Andriy Shevchenko started a fundraiser for the reconstruction of the stadium, which had been destroyed by russian shells. The estimated cost of the project was EUR 600,000.
"It was one of the most exciting moments of my arrival," says Shevchenko. — I passed through the ruined stands, corridors littered with glass and concrete, and came out onto the field, in the middle of which was a large black funnel. And children were running around with a ball. It was a very difficult, painful, and at the same time, inspiring sight that moved me to tears. The enemy managed to destroy the football field, but not our children's passion for their favorite game. Then I realized that I must restore this stadium, and we will definitely do it."
Shevchenko united the world and the Ukrainian football community. It was possible to collect the necessary amount thanks to the Italian FC Milan, Shakhtar Donetsk, the Italian League of Football Clubs of the A series, and the company Parimatch Ukraine. It is planned to rebuild the stands and restore the field and the stadium's lighting with the partners' funds.
---