Main — War — Armed Forces of Ukraine hit the strategic bridge in Melitopol
War
Armed Forces of Ukraine hit the strategic bridge in Melitopol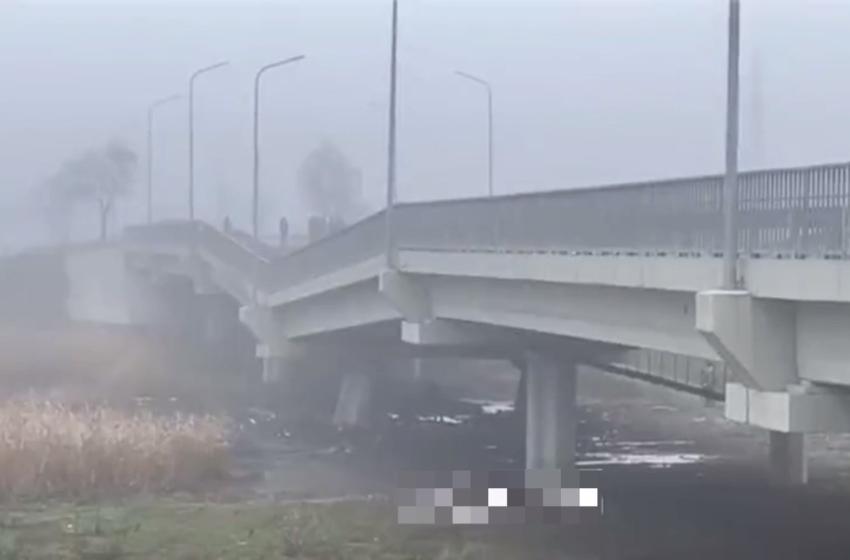 ---
We are talking about another strategically important bridge for the enemy after the Crimean (Kerch) bridge.
The bridge between Melitopol and the village of Konstantinovka was damaged, along which the invaders transported military equipment.
"In Melitopol, the bridge that connected the city with the village of Konstantinovka was blown. This is one of the strategically important bridges after the "fatigue" of the Crimean bridge. It was through it that the occupiers transported military equipment from the east," wrote Melitopol Mayor Ivan Fedorov in his Telegram, adding that the AFU is already nearby.
Recall that before that, Fedorov reported on explosions in the occupied Melitopol, as well as Tokmak and Mikhailovka, which the invaders also captured.
According to the local edition of RIA Melitopol, a crucial logistics facility of the occupiers is "tired". On this bridge, they transported equipment, ammunition, personnel, concrete blocks and anti-tank barriers, and building materials from the Donetsk direction.
Footage from the scene shows that part of the bridge structure has sunk. Bridge traffic has been suspended. The Russians admitted that the supports were damaged. Immediately after the explosions on the bridge in some parts of Melitopol, the Internet and communications began to be "jammed".
---