Main — Business — Article by Minister of Foreign Affairs of Ukraine Dmytro Kuleba on the New York Times
Business
Article by Minister of Foreign Affairs of Ukraine Dmytro Kuleba on the New York Times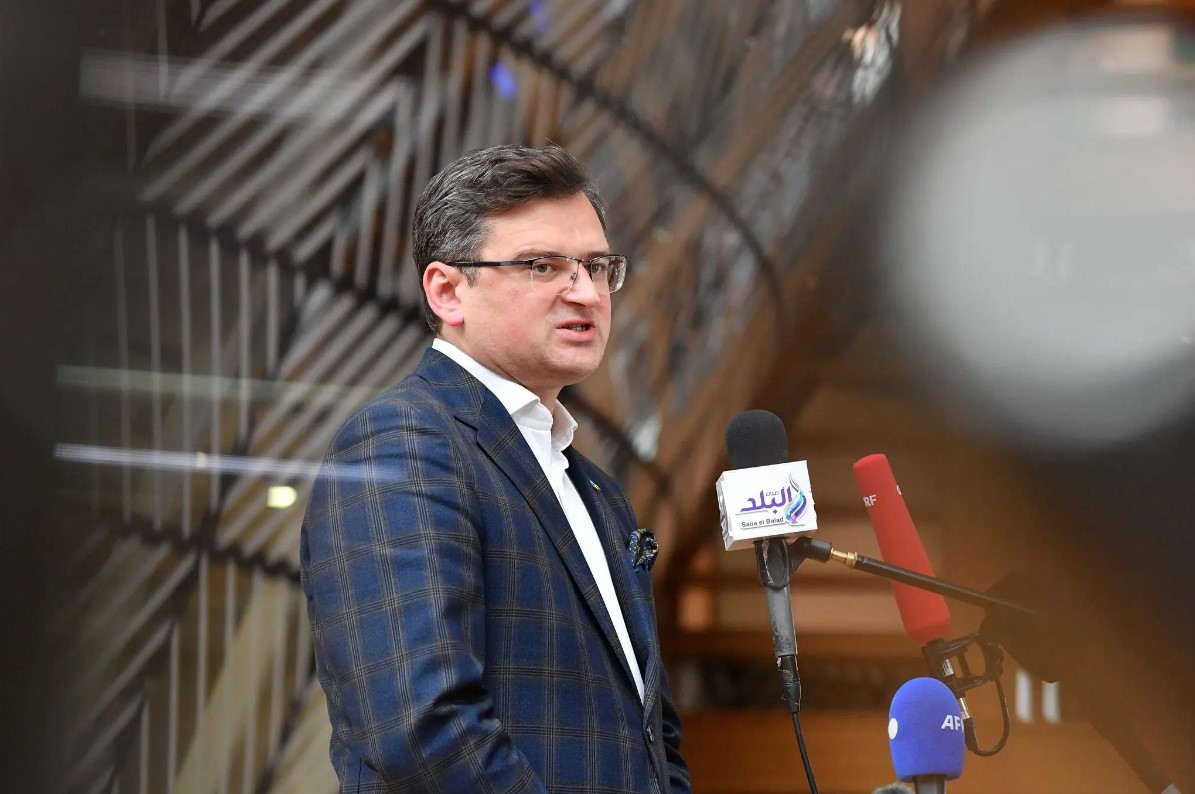 ---
Photo: John Thys/Agence France-Presse, via Getty Images
I'm Ukraine's Foreign Minister. Putin must be stopped
Russia, apparently, is ready for a cease-fire. The door to negotiations, the kremlin's spokesman said last week, has never been closed.
No one should be fooled. Whatever its officials may say, russia remains focused on war and aims to ruin Ukraine and shatter the West. The sight of Odessa, hit by Russian missiles just hours after a deal was reached to allow grain exports from southern ports, should dispel any lingering naïveté. For Vladimir Putin, a cease-fire now would simply allow his depleted invasion forces to take a break before returning for further aggression.
The truth is simple: Mr. Putin will not stop until he is stopped. That's why calls for a cease-fire, audible across Europe and America, are badly misplaced. This is not the time to accept unfavorable cease-fire proposals or peace deals. The task instead is to defeat Russia and limit its ability to attack anyone again in the foreseeable future. With sustained and timely assistance, Ukraine is ready and able to do so.
No one wanted this war other than russia, and no country in the world craves peace more than Ukraine. But a lasting, durable peace — rather than the time bomb of a frozen conflict — is possible only after Russia suffers a major battleground defeat. That's why Ukraine must win. Only then will Mr. putin seek peace, not war.
It's not as if the russians are setting out a concrete path to a cease-fire. One day, Russia's foreign minister claims the country is ready to expand its war aims. Next, he says moscow is prepared to negotiate with Kyiv "on a wider range of issues." In late June, Mr. putin's spokesman suggested Ukraine should accept russia's ultimatums and lay down arms to end the war. Last week, he said russia is ready to resume talks but that the ball is in Ukraine's court. It's hard to know what to think — other than that Russia is not serious about ending the conflict. Ukraine, the United States and our European allies need to speak to Mr. Putin in his language: the language of force. Practically, this means strengthening Ukraine militarily, by speeding up deliveries of advanced artillery pieces and armored vehicles, and economically with additional financial assistance. Sanctions should be increased, too, targeting russian exports, banning its banks and restricting its access to maritime trade. Some might cavil at the price of such support. But the alternative, of an emboldened Mr. putin, is much worse.
I am deeply grateful to the United States, and personally to my friend and counterpart Secretary of State Antony Blinken, for all the security and other assistance the country has provided. I am equally grateful to all our partners in Europe and around the world who are standing with Ukraine in this difficult time.
Yet I want to be clear: Military assistance to Ukraine is not charity. It is a necessary investment in Europe's long-term security. The Ukrainian Army will emerge out of this conflict — Europe's largest land war since 1945 — as one of the continent's most capable military forces. After repelling Russia's invasion, the Ukrainian military will devote itself to safeguarding the security and stability of Europe, protecting democracy from any authoritarian encroachment.
For all the skepticism about sanctions, the fact is that they work. russia's persistent attempts to lift them, such as proposals to relinquish its naval blockade of Ukrainian ports in exchange for the removal of sanctions, are the best testimony of their effectiveness. In his efforts to hurt the well-being of Europeans and North Americans, Mr. Putin is weaponizing energy and food, deliberately driving up global prices. Strengthening sanctions, which limit Russia's ability to continue with the war, is the best way to bring such behavior to an end.
With global support, Ukraine has already stabilized the front line and is preparing to regain control over territories currently occupied by Russia, first and foremost in the strategically important south. It's true that we lost some ground in the Luhansk region, because of Russia's overwhelming advantage in artillery. But we are now slowly but steadily closing the gap, thanks to heavy weaponry supplied by the United States and others. In recent weeks, Russia has failed to make any significant gains. We are determined to turn the tide in our favor and push Russian forces out of our land.
In that spirit, we in Ukraine call on our partners to increase their support and reject Russia's fake peace proposals. Nor should they pay any attention to the narrative, amplified by russian propaganda, of so-called war fatigue. Every war is tiresome, but we need to endure. The price of losing — a crushed Ukraine, a shattered West and a resurgent Russia — is too high to countenance anything else.
---